Get ready for Valentine's Day with the best dating apps for Android
Valentine's Day is just around the corner. If you haven't found that special someone yet, fear not, because your Android device can act as your wing-man or wing-woman. How? Well, we're glad you asked. We've compiled a list of the best online dating apps that we have personally tested to ensure that the year to come proves to be a much more loving one (plus, we have a guide at the bottom on how to be more successful in online dating).
Best for ice-breaking: Coffee Meets Bagel
Coffee Meets Bagel's name is as unique as its concept. It finds just one match per day to end the constant stream of profile sorting that happens in a lot of dating apps. The idea is since you only get one profile per day, you will take the time to read their details closely.
Your daily match includes a picture, age, location and a few other details. The match is called a 'bagel' and after liking this bagel you can 'woo' him/her with coffee (which are digital gifts). You only get a limited amount when you create the account, which you must then earn or buy when you run out.
After you like a profile, you are given a series of ice-breaker questions to get things started on an eventual conversation. If you both like each other then your names will be shown, otherwise they will remain hidden so you get an extra layer of privacy. Coffee Meets Bagel shows you just one match a day so you can take your time.
Best for personality matching: Parship
Parship has one of the most exhaustive personality matching apps available on Android. It's focused around personality compatibility and not quick picture sorting. This increases the chances that you find someone with whom you are comfortable at the first meeting.
The Parship app takes you through a series of questions when you create your profile. The whole test takes about 20 minutes and the questions are aimed at finding personality compatibility between you and potential matches. When you complete this test, the app tells you what kind of partner you are compatible with and why. It also tells you what potential conflicts you could have with them.
The majority of the services are available on the app but some are only available on PC. For instance, you can fill out your entire profile on the app but you must sign up on the PC version. Parship is currently only available in Europe.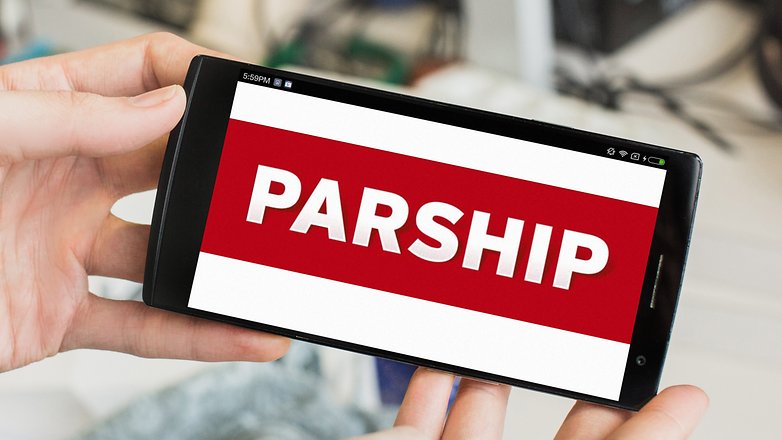 Best for casual encounters: Badoo
Badoo is a massive app with tens of millions of active profiles, and it's growing quickly. That gives you a selection that is almost unmatched on Android (apart from Tinder). So the chances you could meet someone soon are pretty high.
Badoo's concept is to connect people who are near each other. It is much easier to meet when you're already in the same restaurant, cafe or store than it is to arrange a meeting, and therefore people who use Badoo meet more frequently and under more casual conditions, which really takes the pressure off too.
The low-pressure connections is probably what keeps the number of users on the app and lessens the burnout rate. This is different from some of the more exhaustive apps that put more pressure on meetings.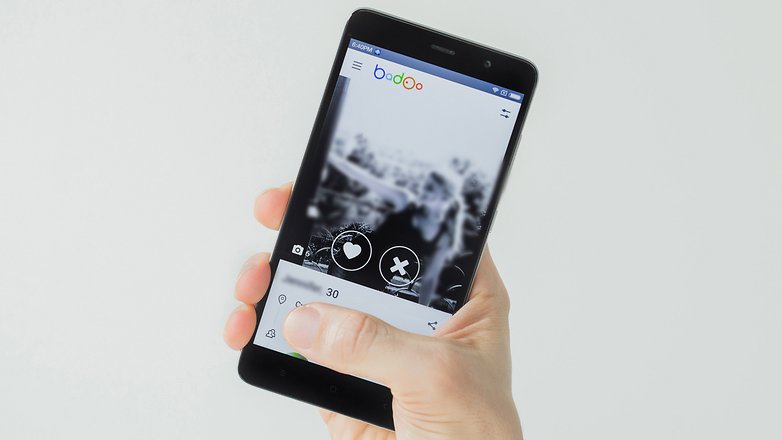 You can download the Badoo app here from Google Play.
Best for quick matches: OkCupid
For really fast matches, OkCupid is your best bet. After you create a semi-detailed profile, you are able to quickly peruse profiles that match yours. The app bases the match calculation on your answers to a few questions and you are able to see how well you match up with people.
Once you go through the large local database and like some of the suggested matches, you can see which people have matched with you. Their mutual match method is OkCupid's greatest strength and has earned it strong ratings and a constant stream of new users.
Sending and receiving messages is completely free. You can send as many as you want without having to pay and this gives newcomers an incentive. Paying will enable you to see non-mutual likes as well as boost your profile.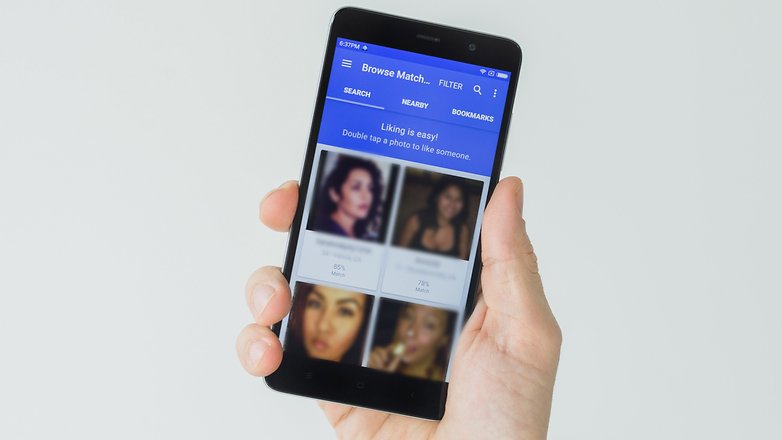 You can download OkCupid here from Google Play.
Best for match filtering: Jaumo
Jaumo is free, and has a simple an interface that makes searching through potential dates very easy. You get loads of local results to choose from and interacting with them is simple. You just choose who you like from the list of pictures and send them a message.
Filtering who can contact you on Jaumo reduces the volume of messages you receive. Its filtering system is simple and effective and can be based on gender, age, location and whether the person's profile has a picture. If you get bored with always seeing the same people online, you can limit your search results to those currently online.
Managing your profile is effortless, making it easy to maximize your chances of finding someone who is interested. You can quickly see who has viewed your profile and who liked you, and use these results to sort through your matches.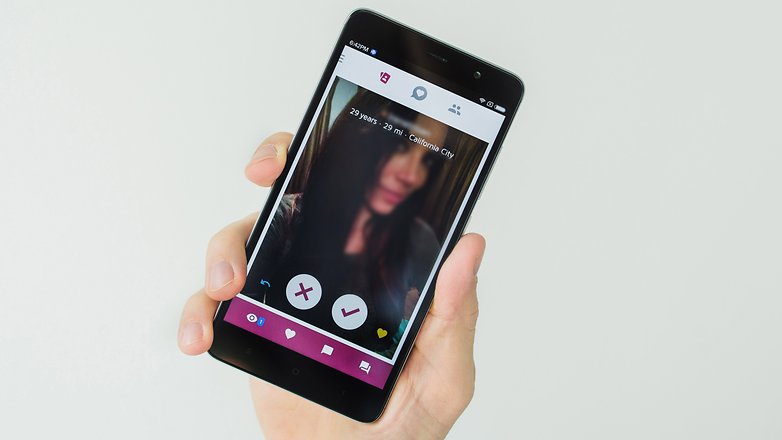 You can download Jaumo here from Google Play.
Best for profile accuracy: Tinder
Tinder is another massive app with tons of potential matches available. It's claimed that 26 million matches happen through Tinder every day.
Tinder uses Facebook authentication to try and keep its potential matches honest. It's not a flawless system, as it is possible to get a fake Facebook account but it's more difficult than getting a random email address.
Tinder is mostly free but if you want to get some premium features you will need to pay. These include 'rewind' (see a profile you just swiped away) and 'passport' (look at profiles outside of your local area), but it is entirely possible to use Tinder without these and thus avoid paying.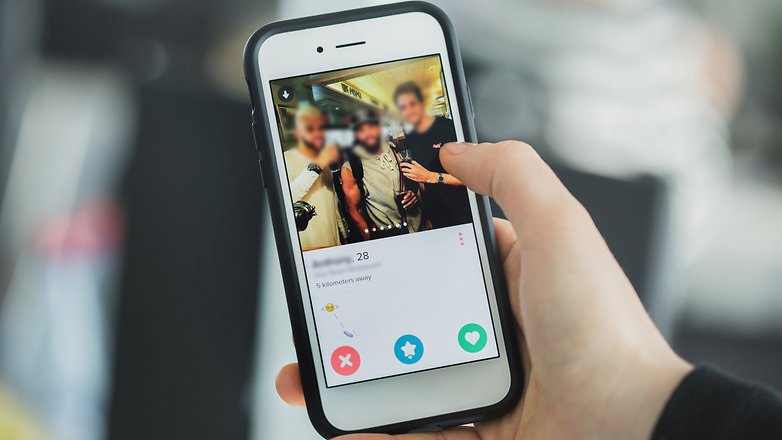 Best for women in charge: Bumble
Bumble offers an intriguing twist on the typical dating app format. You swipe through matches in a similar way to Tinder, but men aren't allowed to message. With Bumble, women have make the first move.
For women who get frustrated with a bombardment of messages from men who have barely read their profiles, or men who get anxious trying to come up with that killer opening line, this can be a great way to make dating less stressful (of course, for women seeking women, it's basically business as usual, and men seeking men are still best served with Grindr).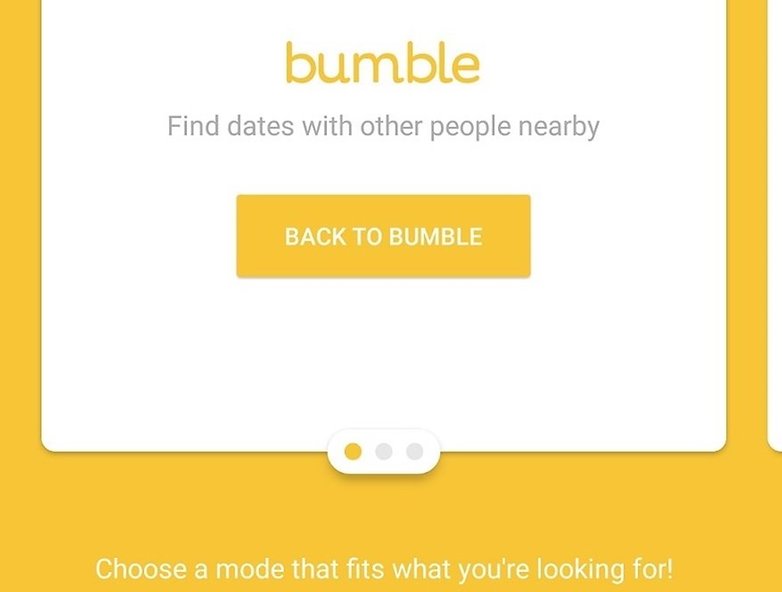 Another factor is that matches on Bumble disppear after 24 hours if no further contact happens, so you won't spend days wondering whether it's too soon to send a message, or whether you're going to receive one. You either hit it off soon, or the app encourages you to move on.
Best for gay or bisexual men: Grindr
If you are not necessarily looking for a serious relationship, but rather to have a good time, you might as well go to apps dedicated to this, where, at least, everybody agrees! Grindr is a site designed for gay and bisexual men to meet. The application shows you profiles nearby, and you can start chatting with them.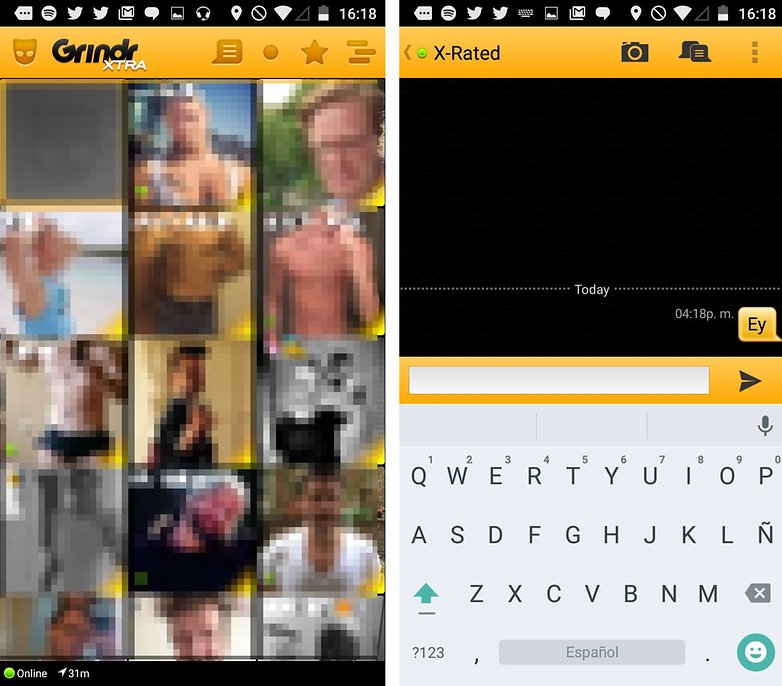 Small tip: to make your profile go up in the lists, and thereby having more chances of making contact with someone, connect regularly, even if just for a few seconds.
And for the ladies? An identical version also exists for women: Blendr. However, it does not have the same success and is still somewhat of a draft…
Get Grindr on the Play Store.
Best for proximity search: LOVOO Chat, Flirt, Dating
Lovoo is a popular dating app very similar to Tinder in the sense that it promotes quick encounters with people who are in close proximity to each other. It allows you to like or not like the profile of other users. After there is a positive match, you can then chat, exchange photos or arrange meetings. The concept is based on the ease of exchanges and meetings. My advice: take good pictures.
It is also possible to post photos of anything you like. Another positive point is that you carry on a conversation with anyone as often and much as you like.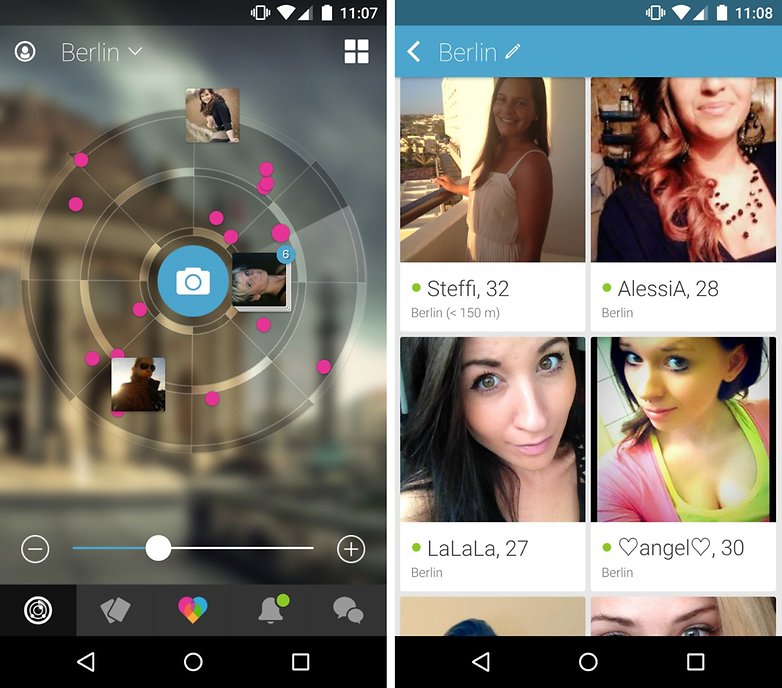 Lovoo puts to use a radar when you want to meet people. This feature is quite playful; it allows you to see the photos of Lovoo user profiles directly based on location. A little like a Wi-Fi radar, to be honest…
To connect to Lovoo, you have to sign in with your Facebook or Google account, but the application does not share your information on any of these networks.
Get it on the Play Store.
Best for impromptu meetups: happn
In line with what Tinder offers, happn uses your real daily life to make you meet your soul-mate based on your location. The app therefore allows you to find the people you meet on the street, in the subway, in the supermarket… but that you don't dare approach.
Obviously, the person that you meet must have downloaded the application and must be connected to Happn to find them on your homepage. You can also find people passing by the place where you are.
Get it from the Play Store.
Best paid app: eHarmony
The eHarmony site and its app are quite like Parship but comes at a price: there are many fake profiles on this dating network. It is all about knowing how to sort out these dating crooks to find the right person…
eHarmony is more like an app for people looking for a serious relationship.
My advice: fill in your profile completely and select only those who have done likewise. Those looking for a real encounter would have taken the time out to be honest, but you have got to be patient anyhow. Subscription is (almost)-compulsory, $9.99/month.3
Get it on the Play Store.
What do you think of these dating apps? Do you have any better ones?
BONUS: our guide to optimizing your profile
You want to increase your chances of getting the matches you are interested in. So having a profile that stands out is important. You're presenting yourself to the world and you need to look and sound your best. So here are some ways to make your dating app profile better.
Get a good profile picture
Having a dim, poor quality profile picture decreases your chances of getting matches on most dating apps. A good profile picture maximizes the amount of potential matches you'll have available. Luckily there are some free apps to make your picture better.
Professional photographers edit photos. That's part of the reason why they look so great. You could go and pay for one or you could get a couple of photo editing apps for free. You shouldn't distort the image so much that you don't look like yourself but you should look like you do on your best day. You can get AirBrush to clean up your blemishes and remove any temporary imperfections in your profile picture.
If your profile picture makes you look a little distorted you can get the GoSexy app to make your body look slimmer.
Know yourself
Knowing your wants and needs are important to making a profile that suits what you're looking for. You need to be honest with yourself and think about what type of relationship you're looking for. Maybe you just want to date casually, perhaps you're looking for a long-term relationship or maybe you're open to the possibility of meeting a new friend.
You should also really think about who you are and not who the ideal you is. If you like watching movies and TV shows but always say you should read more you should not put in your profile that you enjoy reading. This is the ideal you and not the real you. Some of the dating apps above use sophisticated methods of making sure you're honest with your personality.
Write a quality profile
You need to craft a profile that uses the sophisticated matching methods of the dating app. That means being thorough in your answers and answering every question no matter how odd it sounds. Your potential matches are looking at how well you answered and they want to see if you're a match before messaging you. Be sure to invest some time in your profile after download the app. It will pay off in the end.
Be sure to show what you are and not just say who you are. If you're someone who is brutally honest, just say something brutally honest about yourself. If you think you're funny put in a few funny quips. Your matches will see this and conclude that you're funny and honest.
Be sure to include everything you are interested in. Really think about this. Your matches will be looking for shared interests and the more you share with others the higher the chances that you will be matched.
How have dating apps worked for you? Any Android love connections out there? Let us know in the comments below.