Best game streaming apps for Android
Update:

Bonus guide added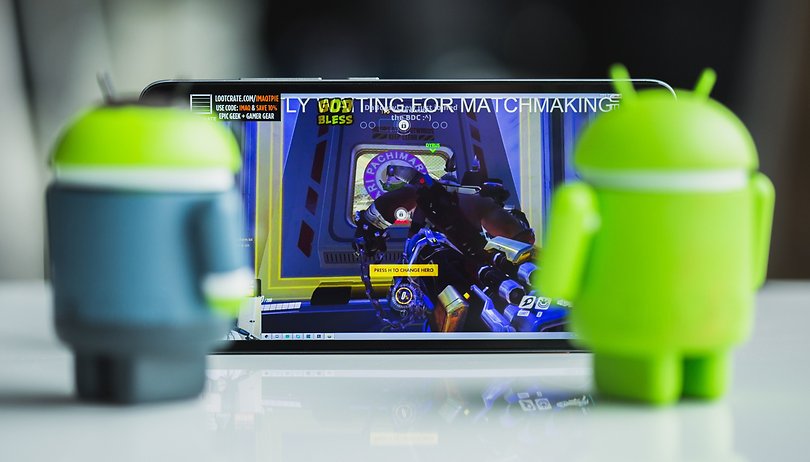 Streaming your favorite gamers is no longer just for PCs. You can catch great streamers on mobile with some quality Android apps that keep you close to the action while on the go. Here at AndroidPIT, we tested all of them and we found what you need. So let's take a look at the best game streaming apps for Android. And head down to the bottom for a guide on making your own profitable stream on Android.
Best mobile game streaming interface: Vortex
Vortex is a new and interesting take on game streaming. The interface is simple but streamers are able to customize their stream to give you a more entertaining experience. Vortex doesn't have a PC site but you're still able to watch some great games from PC or console.
Since this is a mobile-only app, all of the consideration was given to viewers watching from mobile. This has given them the ability to really clean up the streams and optimize them for a great mobile experience. Its feed is well thought out and gives you some excellent recommendations if you're just browsing.
The video quality is the only complaint I have with this app. It's acceptable, but compared to some others, like Azubu, it falls short. The audio quality is quite good. Chatting is also very simple and the minimalist approach taken by the game streaming app for Android makes it much easier to use than other apps.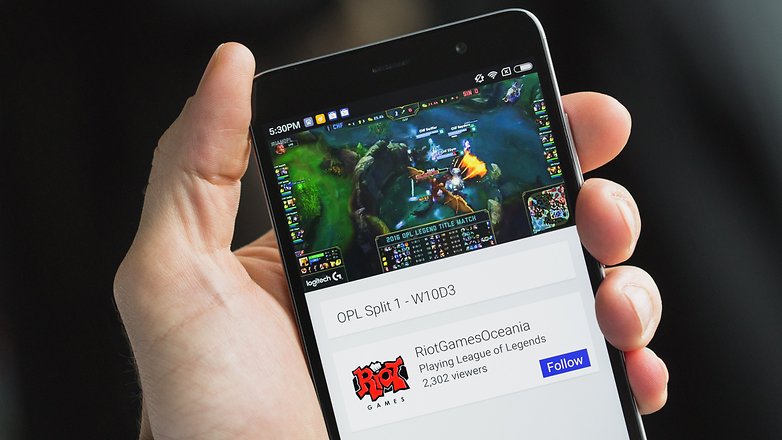 Best for watching mobile game streamers: Kamcord
Kamcord is a game-streaming app that only supports mobile game streamers. You won't find League of Legends, CSGO or DOTA but you can find some great titles like Clash Royale, Clash of Clans and Minecraft: Pocket Edition. This app is optimized for mobile so you get a better experience with mobile game streamers.
Some of the best mobile gamers have made their mark on the Kamcord app. The app boasts Galadon, itsfunneh, GAMINGwithMOLT, MYSTLC7 and many more. You can hang out with them and chat while they broadcast their gaming. You get mobile notifications when they go live so you don't miss a thing.
If you watch enough of the best and get good at a game yourself you might want to try your hand at broadcasting. Sometimes all it takes is a little personality coupled with some insight to really start you on a profitable game stream. The app makes it really easy to get started on this and pretty soon you might be one of the gamers touted by Kamcord. Check below to see how to start your own stream.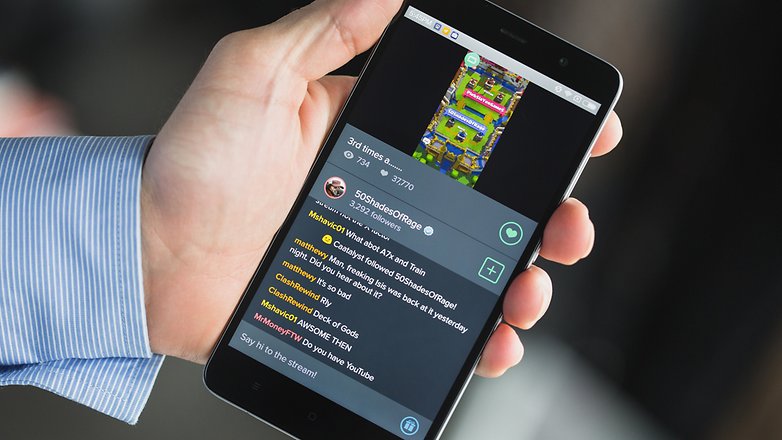 Best for esports events: Azubu
The Azubu streaming site gained incredible popularity for their great streaming coverage of the League Championship Series for League of Legends. The site consistently supported an unbroken service during periods of ridiculously high traffic, like games with Xpeke. Now Azubu has brought its excellent coverage of esports to a game streaming app for Android.
The mobile app looks a lot like the Azubu site equipped with channel and game sorting as well as video search. You can follow your favorite streamer and interact with them in the chat. The resolution and video quality is superb and you get a very immersive experience in full screen. Esports are still covered well so you won't miss the LCS while you're away.
Find out what your favorite streamers shared in the video section of the Azubu app. Here you can also find instructional videos so you can study to improve your own gaming skills while you're away form your PC. You can watch entire matches from streamers or quick instructional clips.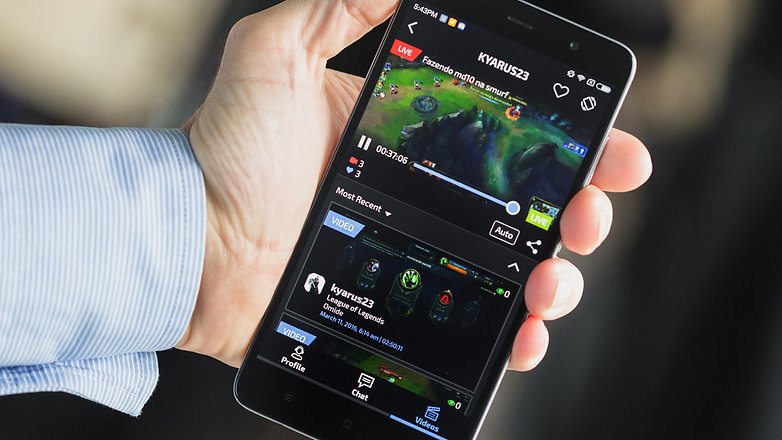 You can download the Azubu TV app here from Google Play.
Best game streaming app newcomer: hitbox
The hitbox app is still in beta testing but the site is really gaining popularity and could soon be the next big thing for mobile game streaming apps. The gaming-related content available is really picking up because the site is bringing in a lot of new streamers who are looking to make a name for themselves and avoid the crowded Twitch and Azubu sites.
If you are looking to chat live with some of the better up-and-coming gamers then this is the right app for you. You can discover some fresh faces here looking to make their mark in League of Legends, DOTA or Clash Royale.
Since the app is only in beta there are some issues that need to be addressed before it can really take off. The app has already taken care of a lot of the freezing issues and a few bugs, like the stream not turning off when you close it. We still had some lost frames but we assume, since the app has already improved significantly, that these will be cleaned up soon enough.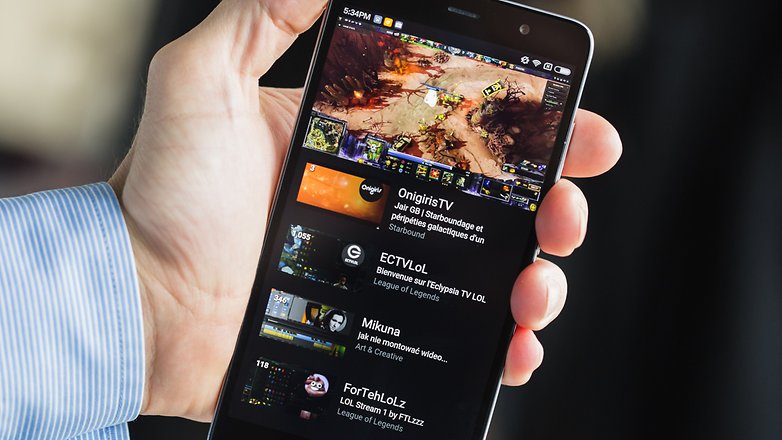 Best all-around gaming streaming app: Twitch
Twitch, the original gaming streaming site arrived on Android in a big way. Twitch, now under Amazon's ownership, brought the best things about its gaming streaming site to a simple mobile platform. Its impressive debut garnered it some rave reviews and many of the site's loyal followers made the jump over to the Android app.
Most streamers are already familiar and satisfied with the Twitch site will enjoy the game streaming Android app. You have a wide variety of streamers across tons of games and many systems. The streams are in a very high quality as long as you have a good connection. There's also Chromecast support so you have a quality audio experience and mirroring as well.
Kappa-filled chats are still a staple of chatting on the Twitch Android app. Emoticons can be utilized if you have an account, and, depending on the streamer, can be used in their stream. Interacting with your favorite gamers is much easier if you have the Android app, and if you decide to mod a page you have a lot of the basic functions available to you on the app.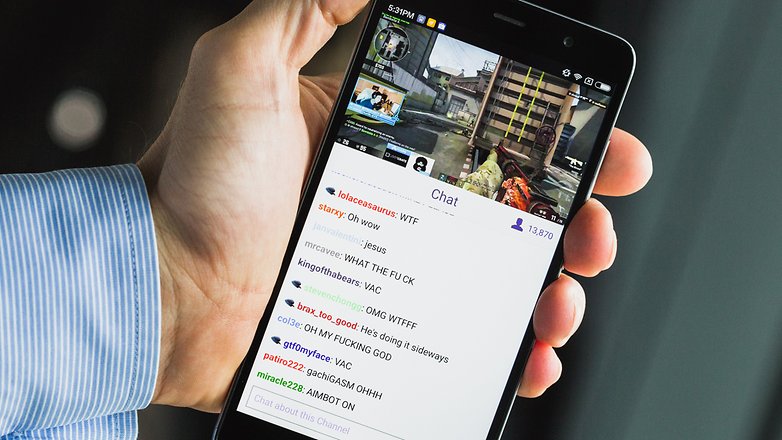 Bonus: Guide for making your own stream
Making a stream of your own can be highly lucrative. In the past, you needed a really good PC with two monitors. But now with Android streaming services you just need your smartphone and a decent internet connection. Some streamers do this for a living and a few even get rich off of it.
The first thing you need for a successful stream is to get good at a popular game. This is the crucial first step. You should not start a stream if you aren't good at the game you're streaming. To find popular games we will need to hop into one of the services. Jump into Kamcord now, create an account and we'll explore.
Now take a look at the top streams. There are quite a few popular games but one heating up the charts is Clash Royale. Let's test out our streaming using this game. In your Kamcord app, tap the camera in the bottom right hand corner of your screen. It should prompt you to enable access to your phone from Kamcord. Toggle this on, go back into Kamcord and hit record. Now jump into Clash Royale.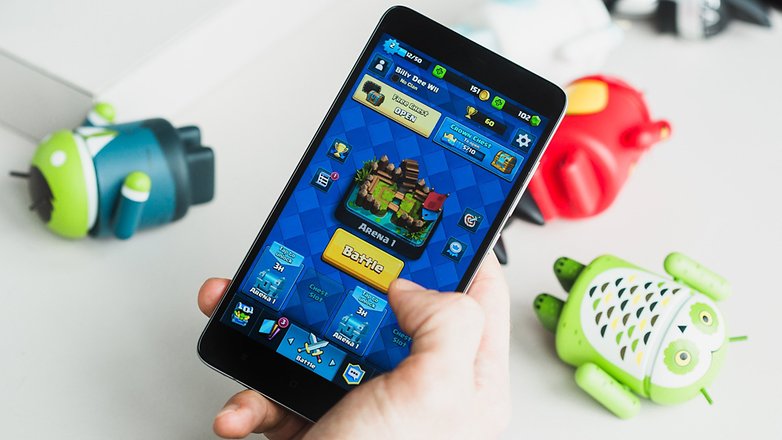 Now, play the game normally. Congrats, you just streamed your first game. Now, as you get better at the game you'll gain more followers. You need to make sure your profile reflects your streamer image. Make sure you change your profile picture and add some details in the About me section.
Also important to a good streaming strategy is engagement with your followers. Make sure you're answering their questions in the chat and giving them play-by-plays of the game. As you get used to streaming this will eventually come naturally.
That's it. It's really that easy. Just make sure you're getting better at the game you're streaming. Become an expert and followers will seek you out for advice. You can find a complete Clash Royale guide here to get you started. Otherwise, have fun and build your reputation on a game.
Which Android apps do you use for game streaming? Let us know in the comments.