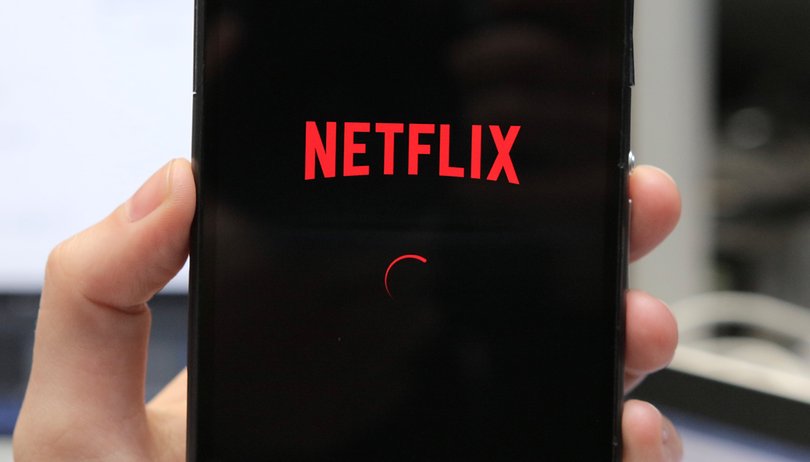 New on Netflix: the must-watch movies and series this March
Netflix is our favorite way to enjoy movies, TV and documentaries on various devices, even on our smartphones and VR headsets. However, it can be hard to keep track of all the cool content coming and going every month. What are the new arrivals and which ones deserve your precious viewing time? In this monthly list, we'll answer these questions with our best tips for Netflix.
Netflix: best shows and movies coming in March 2019
Netflix's March schedule brings us tear-jerking (The Notebook) and ass-kicking alike (Crouching Tiger, Hidden Dragon, Kung Fu Hustle) as well as new comedy specials from Jimmy Carr and Amy Schumer. Popular series like Arrested Development and The Santa Clarita Diet are also coming back for new seasons. We've picked out our highlights in what's looking like a strong showing for the streaming platform.
A Clockwork Orange
Stanley Kubrick's adaptation of the Antony Burgess novella of the same name is a must-watch for cinema buffs. In a dystopian future where street crime is rampant and the government becomes increasingly oppressive and authoritarian, A Clockwork Orange is the story of Alex, a sadistic teenage gang leader and classical music fan. When Alex finally falls foul of the law, he's offered a chance for freedom - if he undergoes an experimental brainwashing therapy.
Thrilling, compelling, and disturbing, A Clockwork Orange mixes black comedy, violent spectacle and social commentary with Kubrick's signature flair. Not for the faint-hearted, it remains a classic for the ages.
Available: March 1
Kung Fu Hustle
Famous Hong Kong comedian Stephen Chow directs, writes and stars in this glorious mash-up of kung-fu Wuxia flicks and American musical stylings. A story of some petty thugs from an impoverished Canton slum that makes enemies of the notorious Axe Gang, Kung Fu Hustle is a rollicking adventure that combines kung-fu, comedy and choreography with great fight scenes and musical numbers. If you have to pick just one martial arts movie this month (and you don't, so why not watch both), this one's a little more fun than the rather serious Crouching Tiger Hidden Dragon.
Available: March 15
Love, Death & Robots (Netflix Original)
Netflix has billed this original animated series as a "genre orgy" and that choice of words should tell you right off the bat, this isn't a cartoon for kids. Love, Death & Robots is a series of 18 short films (ranging from five to 15 minutes in length) created by different directors, writers and animators from around the world.
The whole project was helmed by director David Fincher (The Curious Case of Benjamin Button, Mindhunter, The Social Network) and Blur Studio, the award-winning animation company founded by Deadpool director Tim Miller. The end result promises an exciting mix (orgy, if you will) of animation styles from traditional cartoons to photorealistic CGI, and depicts us werewolves, demons, cyborgs and more in stories of sci-fi, horror, action and adventure, and comedy.
Available: March 15
Tucker and Dale vs. Evil
At first, it seems like a familiar horror movie setup. A bunch of college kids head to a forest in West Virginia to party, and on their way to the vacation location they encounter some suspicious hillbillies at the gas station. It turns out they'll be seeing each other again, and become locked in a struggle for survival. Sounds familiar, except...
...in this horror/comedy movie, the college kids are not the protagonists fighting for their lives. It's Tucker and Dale, the aforementioned hillbillies, who due to a series of misunderstandings, end up in the role of the creepy rural horror villains, despite their best intentions. But the pair will still have to do their best...against EVIL.
Available: March 29
Osmosis
Naturally, we're always up for a story that explores the problematic ramifications of futuristic technology, especially that of AI. With Black Mirror taking a lull after Bandersnatch, this Netflix Original from France can serve up your fix of techno-dystopian nightmare fuel.
Set in near-futuristic Paris, Osmosis is the story of several young Parisians who sign up to a beta for an experimental dating app designed to pair up soul mates by collecting data from their brain. As you might imagine, there's a dark side to dating this way.
Available: March 29
So, what else is on?
March 1
A Clockwork Orange
Apollo 13
Budapest (Netflix Film)
Cricket Fever: Mumbai Indians (Netflix Original)
Crouching Tiger, Hidden Dragon
Disney's Saving Mr. Banks
Emma
Junebug
Larva Island, Season 2 (Netflix Original)
Losers (Netflix Original)
Music and Lyrics
Nick and Norah's Infinite Playlist
Northern Rescue (Netflix Original)
River's Edge (Netflix Film)
Stuart Little
Sweeney Todd: The Demon Barber of Fleet Street
The Boy Who Harnessed the Wind (Netflix Film)
The Hurt Locker
The Notebook
Tyson
Wet Hot American Summer
Winter's Bone
Your Son (Netflix Film)
March 2
Romance Is a Bonus Book (streaming every Saturday) (Netflix Original)
March 3
Patriot Act With Hasan Minhaj, Volume 2 (streaming every Sunday) (Netflix Original)
March 5
Disney's Christopher Robin
March 6
Secret City: Under the Eagle, Season 2 (Netflix Original)
March 7
Doubt
The Order (Netflix Original)
March 8
After Life (Netflix Original)
Bangkok Love Stories: Hey You! (Netflix Original)
Bangkok Love Stories: Innocence (Netflix Original)
Blue Jasmine
Formula 1: Drive to Survive (Netflix Original)
Hunter X Hunter, Seasons 1–3
Immortals (Netflix Original)
Juanita (Netflix Film)
Lady J (Netflix Film)
Shadow (Netflix Original)
Spy Kids 2: The Island of Lost Dreams
The Jane Austen Book Club
Walk. Ride. Rodeo. (Netflix Film)
March 12
Jimmy Carr: The Best of Ultimate Gold Greatest Hits (Netflix Original)
Terrace House: Opening New Doors, Part 6 (Netflix Original)
March 13
Triple Frontier (Netflix Film)
March 15
A Separation
Arrested Development, Season 5B (Netflix Original)
Burn Out (Netflix Film)
Dry Martina (Netflix Film)
Girl (Netflix Film)
If I Hadn't Met You (Netflix Original)
Kung Fu Hustle
Las Muñecas de la Mafia, Season 2 (Netflix Original)
Love, Death & Robots (Netflix Original)
Paskal (Netflix Film)
Queer Eye, Season 3 (Netflix Original)
Robozuna, Season 2 (Netflix Original)
The Lives of Others
Turn Up Charlie (Netflix Original)
YooHoo to the Rescue (Netflix Original)
March 16
Green Door (Netflix Original)
March 19
Amy Schumer Growing (Netflix Original)
March 21
Antoine Griezmann (Netflix Original)
March 22
Carlo & Malik (Netflix Original)
Charlie's Colorforms City (Netflix Original)
Delhi Crime (Netflix Original)
Historia de un Crimen: Colosio (Netflix Original)
Mirage (Netflix Film)
Most Beautiful Thing (Netflix Original)
ReMastered: The Miami Showband Massacre (Netflix Original)
Selling Sunset (Netflix Original)
The Dirt (Netflix Film)
March 26
Nate Bargatze: The Tennessee Kid (Netflix Original)
March 28
Ainori Love Wagon: Asian Journey, Season 2 (Netflix Original)
March 29
15 August (Netflix Film)
Bayoneta (Netflix Film)
Osmosis (Netflix Original)
Santa Clarita Diet, Season 3 (Netflix Original)
The Highwaymen (Netflix Film)
The Legend of Cocaine Island (Netflix Original)
Traitors (Netflix Original)
Tucker and Dale vs. Evil
March 30
How to Get Away With Murder, Season 5
March 31
El sabor de las margaritas (Netflix Original)
The Burial of Kojo
Trailer Park Boys: The Animated Series (Netflix Original)
What are you looking forward to seeing on Netflix in February? Let us know in the comments!