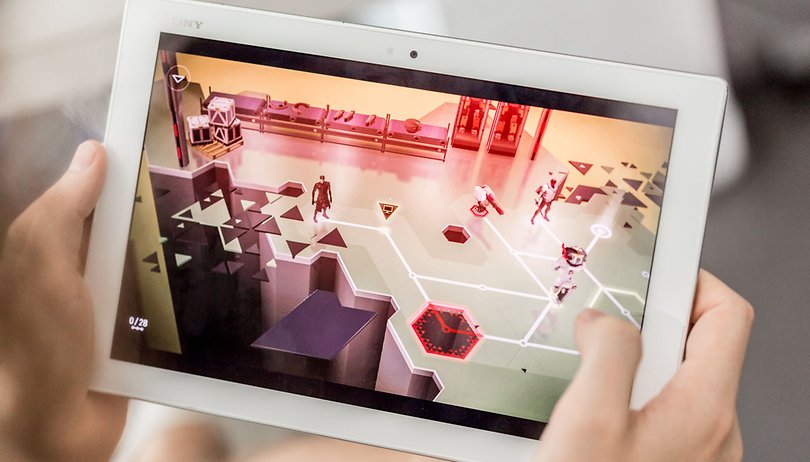 Big screen beauty: best Android games to try on your tablet
If you want the best gaming experience on Android, then you'll want to play on an Android tablet. Playing some games on a phone just doesn't compare to playing them on a larger display. But which Play Store titles are best suited to tablets? Find out below in our list of the best Android tablet games.
Jump to a section
Best racing game for tablets
Asphalt 9: Legends
Gameloft just launched Asphalt 9: Legends on the Play Store, and like the previous entries in the Asphalt series, we love to play this one on tablet. As always, it is available for free download but in-app purchases are there to tempt you.
One of the most fun parts of Asphalt 9: Legends is the wide selection of famous cars (about 50) such as Ferrari, Porsche or Lamborghini. New circuits are present, as are new online features like the 7-player multiplayer. For the first time in the Asphalt series of games, you can also create your own online community of racers with the Club feature.
Gameloft has perfected racing with touch controls, and tablets are great for that immersive feel as you speed along the tracks and admire your car.
Best strategy game for tablets
Heroes of Might and Magic III
Originally released back in 1999, the original Heroes of Might & Magic III held the nerdy youth spellbound in its turn-based tactical thrall. Since then it's had a HD remake that also brought the game to Android, with all the addictive qualities of the original wrapped up in more polished graphics.
Heroes of Might and Magic III is a 4X strategy game, in which you build your domain while exploring a map with your armies, collected resources, battling enemies and acquiring territory. Armies are basically teams of fantasy creatures (knights, orcs, elves, dragons, undead, demons, all the classics) with more than enough variety to make for interesting match ups in different scenarios.
With 8 different factions, 7 campaign scenarios, and 50 standalone or 'skirmish' maps (many of them, which will take hours to complete anyway), there's a lot of content to get through for your ten bucks, even if not all the expansions from the original game made it into the HD remaster.
The dense and detailed fantasy maps look better on a tablet than crammed into a smartphone screen, and the turn-based, point and click gameplay while surveying a map in your hands is a natural fit for tablet play.
Best RPG for tablets
Baldur's Gate: Enhanced Edition and sequels
For roleplayers, there's no way we can't mention Baldur's Gate. This classic PC role-playing game takes you into the game world of the Forgotten Realms of Dungeons & Dragons role-playing games, with a faithful representation of both the rules and the spirit of Gary Gygax's iconic tabletop game. Your protagonist can be whatever you like - fighter, wizard, thief, cleric etc. and various mixes thereof that let you play the game differently each time.
Beamdog has done a fantastic job of modernizing Baldur's Gate and making it work well on Android, and although you can install the game on some phones, tablets are recommended because of the complex UI and tactic options in battles.
The Baldur's Gate series of games has a rich story full of sword and sorcery, political intrigue, divine upheavals and even a touch of romance. With the sequel, Baldur's Gate 2, and the new "interquel" Siege of Dragonspear available, you your tablet can be a window to a fantasy world for hours and hours (and hours).
Best puzzle game for tablets
Deus Ex Go
When we reviewed Deus Ex Go, we called it a 'strong continuation of the series'. What it actually is, is one of the best examples of turn-based strategy on Android.
In this title, you must direct protagonist Adam Jensen around a grid, evading and disabling enemies to reach the end of each stage. These levels act as puzzles which must be solved in certain ways to progress. This is not like Deus Ex's console counterparts, this has been built ground up for mobile, so don't expect the same number of options to approach situations. But the simplicity of its design is the reason it works so well.
It's a smart little title that, despite its relative brevity, is one of the best strategy experiences you can have on mobile. The puzzles are complex and rewarding and it also looks great. This is an example of Android gaming done right.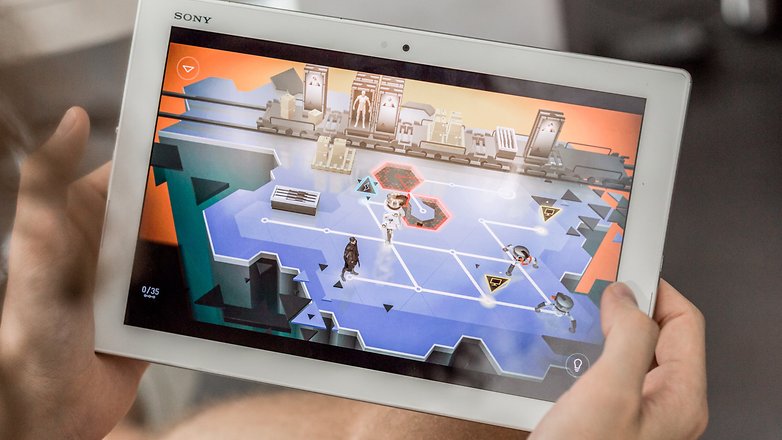 Best card game for tablets
Hearthstone: Heroes of Warcraft
Blizzard has an amazing pedigree. With World of Warcraft, Diablo, and more recently, Overwatch, under its belt, it's no surprise that Hearthstone: Heroes of Warcraft, looks and plays as good as it does. From the superb balance of its cards, to the excellent animations and art, Hearthstone shines throughout.
In Hearthstone you play as a wizard who must cast spells to defeat their opponent, who is tasked with the same. These spells are derived from cards which you draw and play each round. It's a tried and true formula that Blizzard has perfectly transported into a free-to-play mobile title. Best of all, it's constantly updated with more content. Don't miss it.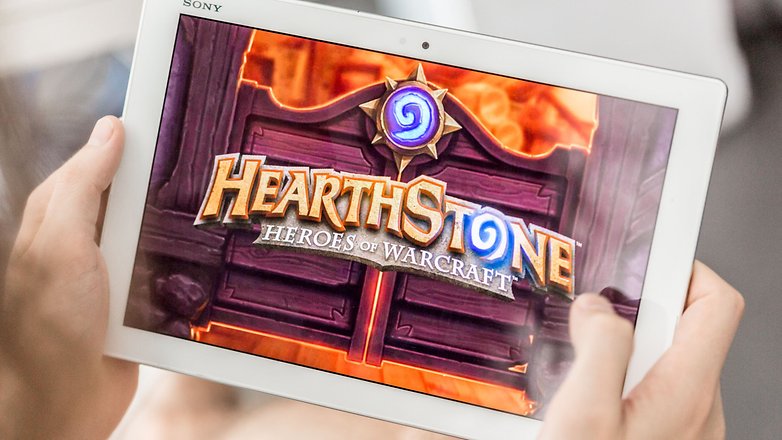 Best open-world game for tablets
Minecraft: Pocket Edition
If you haven't heard of Minecraft by now, you must have been living under a rock. Or a block. Minecraft is the smash hit game from Mojang, which focuses on letting you build. Build what, exactly? Almost anything.
Minecraft provides a huge sandbox for you to play in. You mine blocks to gather materials, craft items, create huge structures, dig caves and fight off zombies. The number of possibilities available in its procedurally generated worlds is endless. Check out some of the most impressive creations ever made in the PC version at the link.
Minecraft is ideally played on a larger device because it requires lots of item management and swapping between materials in your inventory, and this can be done far more precisely on a tablet than on a smartphone.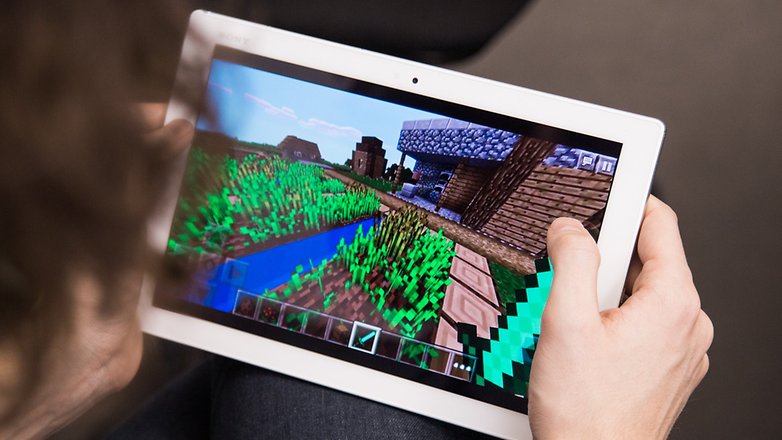 Best board game for tablets
Talisman
Some say playing a board game on a tablet is a crime, and as a board game fan, I tend to agree, but there are exceptions to this rule. Playing a board game on Android is a great way to test drive a game before you purchase a physical copy because they are far cheaper than the real thing.
Ticket to Ride and Catan are good examples of this, but I highly recommend Talisman for a deeper game experience. Some people argue that it's purely a roll-and-move board game and that it doesn't require much strategy, but that's up for debate. What I can say with some certainty, however, is that it's a blast to play, with the 'dice with death' part being particularly nerve-racking.
Hit me up in the comments or Twitter if you want to argue about how good Talisman is.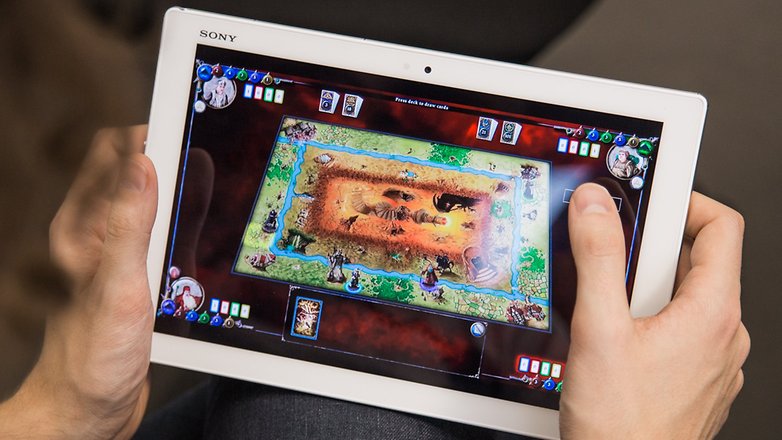 Best music game for tablets
Deemo
Deemo is a different kind of game. Compared to most of the games on this list, Deemo is rather laid back. The music is relaxing, and the graphics are impressive. The game itself isn't exactly what it appears to be. As the difficulty increases, it becomes more and more complicated to get the right timing.
If you're not just into action, you might want to take a look at Deemo. The game is fun, has lots of great songs (40 free, and 110 in total) and it shows that tablet games don't always have to be action-packed.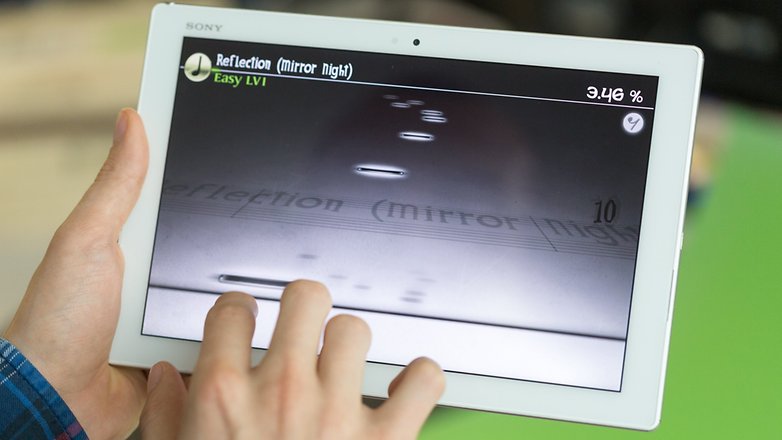 These are the games that I consider essential for your Android tablet, but this list covers just a few of the thousands of cool games that are optimized for tablets, and I'm sure everyone has their favorites. What are yours? Are there any we've missed that you think we should have included? Let us know in the comments below.