CES 2016: news and highlights
Update: Lenovo announces Project Tango smartphone
When and what is CES 2016?
CES stands for Consumer Electronics Show, and it takes place from Wednesday, January 6 to Saturday, January 9, 2016, with press preview days on the Monday and Tuesday.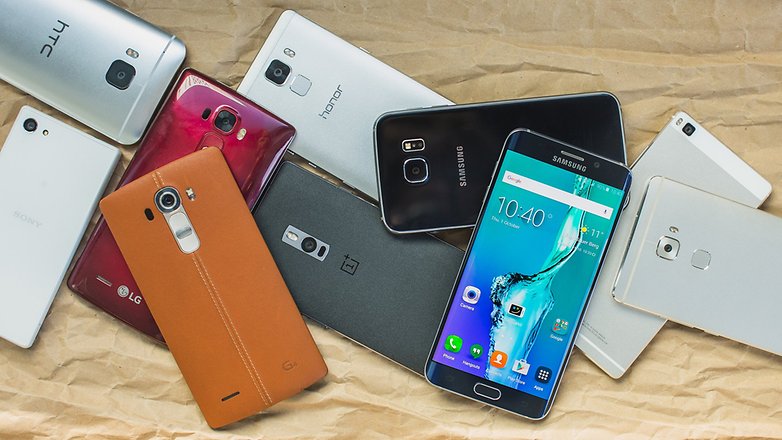 Jump to:
Announcements
Smartphones, tablets and smartwatches
Project Tango is a Google effort aimed at bringing a spatially aware tablet to fruition through motion-tracking, depth-perception, and area-learning technologies.
AndroidPIT received an invitation to a Project Tango event being held in Las Vegas, which turned out to be the announcement of a Project Tango smartphone for the consumer market. Although the device is still in the prototype phase, we were provided with renders of what it might look like, which you can see below.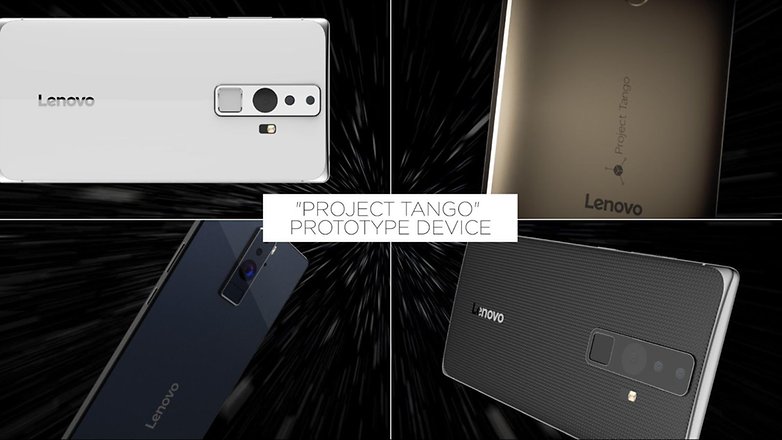 Google is also marking the occasion by offering developers the chance to submit ideas for how the tech might be used in games and apps. Google will select its favorite ideas and provide funding and engineering support to the developers to make the ideas a reality on the cutting-edge platform.
The submission deadline is February 15. For full details on how to take part in the contest, visit the Android Developers Blog.
FitBit provided at look at its new entry into the smartwatch market, although in reality the Fitbit Blaze sits somewhere between a smartwatch and fitness tracker. While it functions as a notification center, it lacks support for third-party apps. Battery life benefits because of this, reportedly lasting up to five days, but the Fitbit Blaze also relies on a Bluetooth connection to your phone to use GPS.
The Fitbit Blaze starts at around US$200, with additional costs for different-colored bands and frames.
Letv got the jump on the Snapdragon 820 at CES. Its newly-announced Le Max Pro smartphone will be the first device in the world to sport the next-generation processor, although there is no word on when it will be released.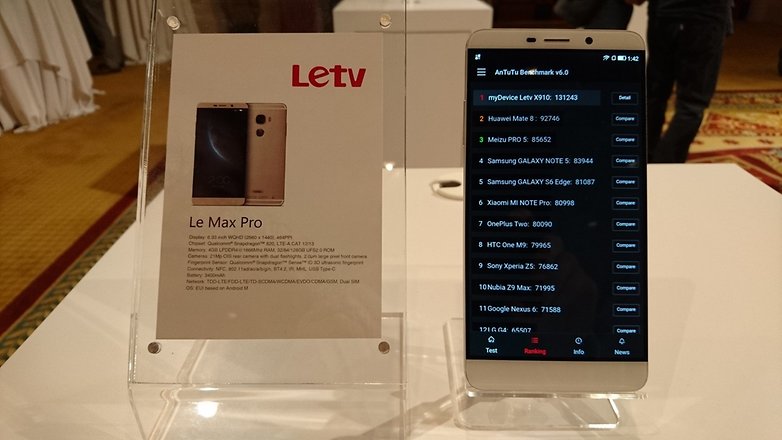 Qualcomm's Sense ID ultrasonic fingerprint tech will also appear on the Letv Le Max Pro before any other device.
The technology, which is expected to find its way onto a range of devices this year, is essentially a far more accurate fingerprint recognition tool. It uses a sensor capable of operating through metal and glass, so there's no need for a surface-level sensor; instead, it can be embedded in the screen or the phone's back. On the Le Max Pro, the sensor is placed below 400 micrometers of metal on the phone's rear panel.
Honor 5X
Huawei's mid-range subsidiary, Honor, made a big announcement at CES on January 5. It unveiled the Honor 5X, a no-nonsense, all-metal budget smartphone that offers a 5.5-inch screen, 64-bit octa-core Snapdragon 615 processor, 13 MP rear camera and 3,000 mAh battery.
Coming in at only US$199, it is an affordable and powerful package intended to lead Honor's march into the US market. Find out more about the Honor 5X at the link.
Huawei MediaPad M2 10.0
Huawei unveiled the MediaPad M2 10.0, which is essentially an enlarged version of the M2 8.0, with its 10.1-inch screen sitting an uncomfortable 0.1 inches from its name. The key selling point here seems to be the speaker setup, which places four speakers about the tablet for "premium sound quality".
LG
LG K10 and K7 revealed
On the first day of CES 2016, LG unveiled a pair of new K-line devices, the LG K10 and K7. Intended to provide a premium look and feel at an affordable budget, the new devices have 5.3- and 5-inch screens, respectively.
Their specs do little to compare to their luxurious appearance, however, offering unremarkable 1.1-1.3 GHz quadcore processors, depending on the model. Find out more about the LG K10 and K7 at the link.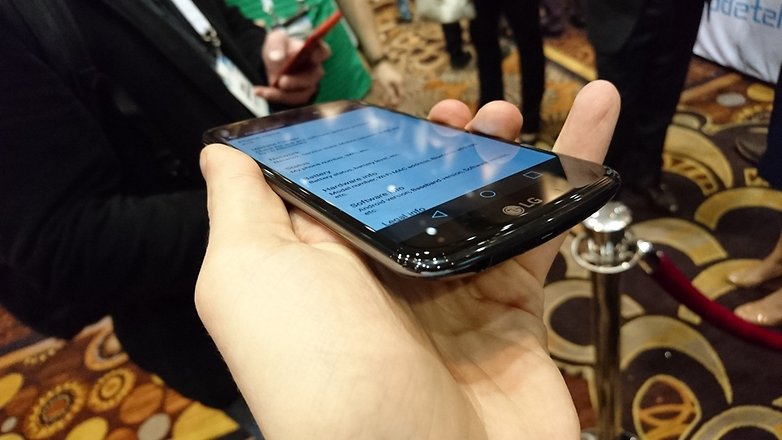 Unfortunately, we couldn't get any word from LG employee Raul Lopez on the anticipated prices and release dates for the new devices.
Processors
MediaTek's smartwatch-specific MT2523 processor was touted, prior to CES, as a potential game changer, said to consume so little power that a smartwatch could last more than a week off a single charge. This has turned out to be a little hyperbolic.
We spoke to MediaTek Department Chief for New Business Development Cliff Lin, who told us that the chip offers only very limited connectivity options – Bluetooth, GPS and 2G – and that even the Bluetooth implementation is limited to such an extent that Bluetooth headsets are not supported.
Ultimately, it is not enough to power what would be considered a conventional smartwatch, so the great battery salvation has been postponed.
Still to come
LG at CES 2016
LG G Flex 3 and more TVs
We're expecting TVs to be a big part of LG's announcements at CES 2016 too, especially things relating to its WebOS platform and the holy grail 8K standard. But it's the LG G Flex 3 that we're really looking forward to seeing (despite some claiming there won't be another G Flex).
Without the problems of the Snapdragon 810, the next version of LG's flexible smartphone, if it does come to be, could be a real contender in 2016. We might even see a fully flexible or 2K display.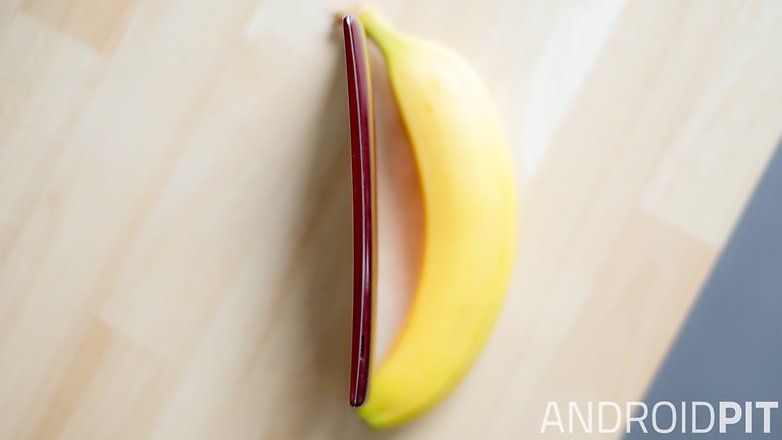 Samsung at CES 2016
Samsung Galaxy S7 preview
You may recall that we found out that Samsung was secretly showing the Galaxy S6 and S6 Edge to select industry partners at CES 2015. Not surprisingly it wasn't letting the tech press anywhere near the new phones, but based on this, we're certain that there will be a briefcase with the Galaxy S7 and Galaxy S7 Edge in it somewhere in the back rooms of the Las Vegas Convention Center...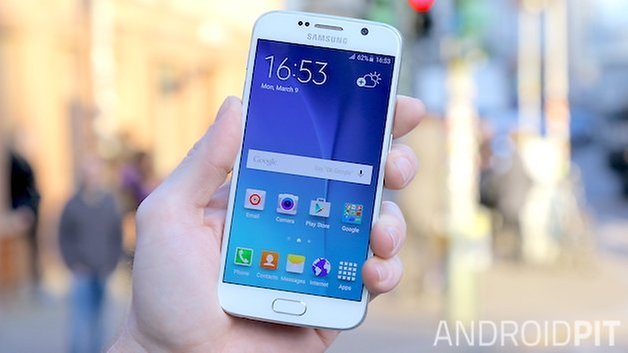 Mid-range phones, Tizen and BRITECELL camera tech
Samsung is also likely to show off some new mid-range phones and some new tablets. We're thinking the Galaxy A4 and Galaxy A6 and perhaps new Galaxy Tab Pro and Galaxy Note Pro tablets. We're also expecting a lot of new TVs – of the Android and standard variety as well as 4K and 8K – and we wouldn't be surprised if some major updates to the Tizen platform were announced.
BRITECELL – Samsung's new camera tech expected to arrive in the Galaxy S7 – will also be demoed at CES. The technology was announced at an investor's conference recently, but no confirmation was made about including it in the next Galaxy. With Samsung losing its title as the best Android smartphone camera we're sure the company will be bringing its A-game in 2016.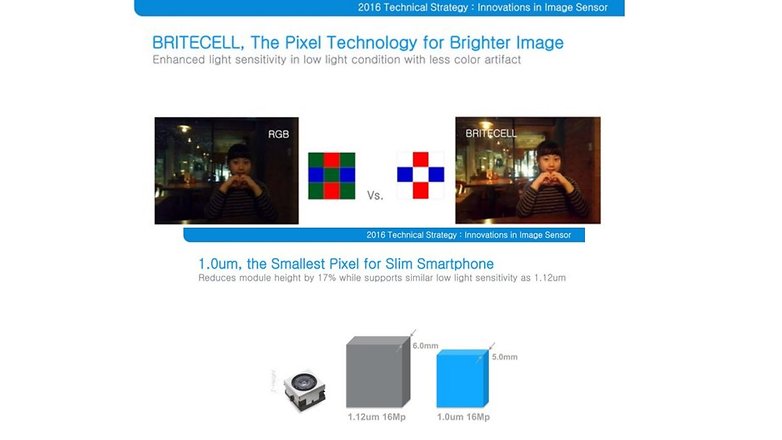 Huawei at CES 2016
Huawei Mate 8
Huawei is promising something for CES, with its new portfolio of devices. It's too early for a new Huawei Watch 2, unless it's a really early prototype that won't be out until the end of 2016, but the Huawei Mate 8 is sure to get its US unveiling.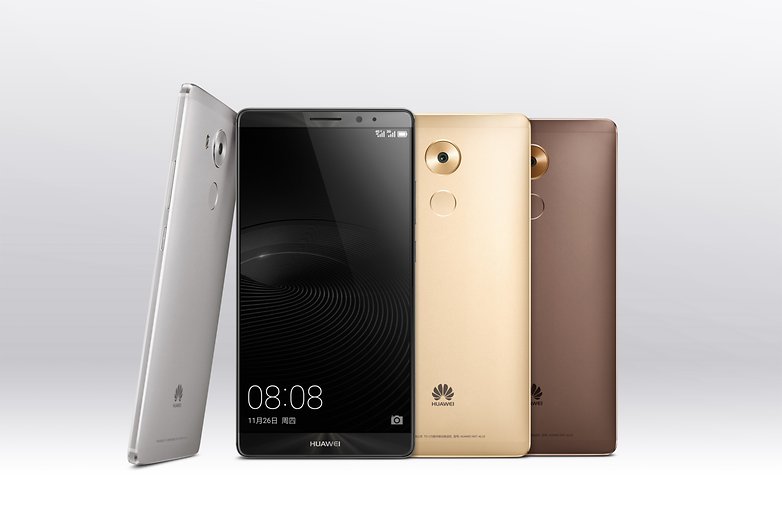 Asus at CES 2016
Super-affordable Asus ZenFone 3
You have to love Asus Chairman Jonney Shih's enthusiastic presentations at CES. The guy just makes you feel all warm and fuzzy when he takes the stage.
The new ZenFone 3 is likely to make us feel that way too, with its awesome blend of power and low price. We'll probably see a new ZenFone Zoom as well, and another Transformer Book on the tablet-cum-laptop front.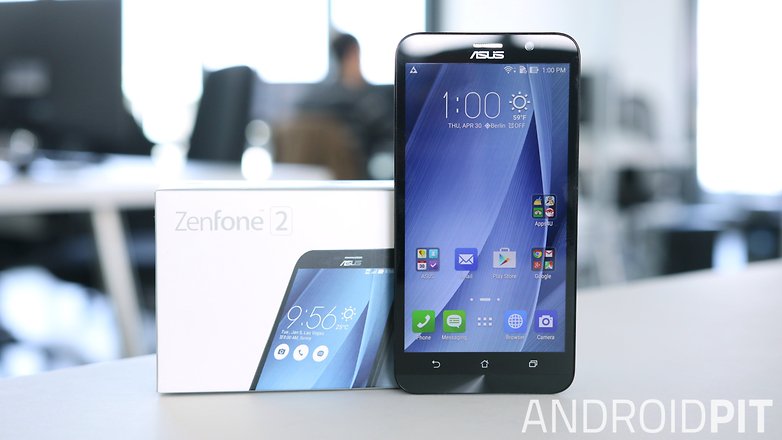 ZTE at CES 2016
ZTE Nubia Z11
ZTE is another Chinese manufacturer doing really interesting things right now, including the bezel-less display on the Nubia Z11. The rumor mill is also indicating it might be the first smartphone to hit the market featuring Qualcomm's new Snapdragon 820 chipset, but that title might also go to the G Flex 3. It'll just depend on who gets to market first. ZTE will be previewing its 2016 products at CES.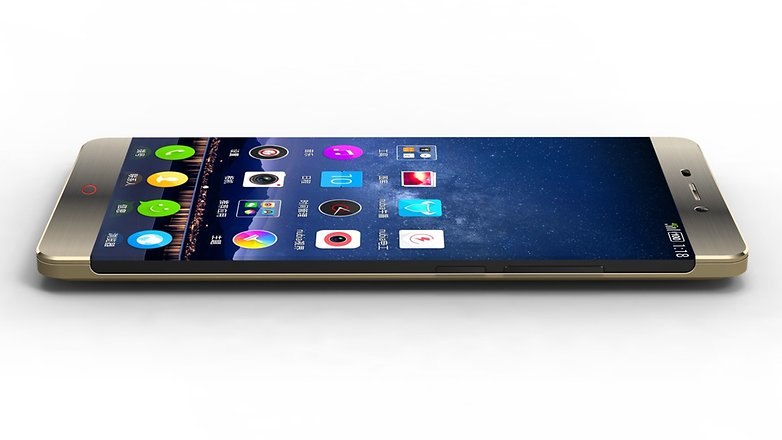 HTC at CES 2016
HTC will likely reserve its HTC One M10 for an unveiling at MWC 2016 rather than CES, but we should see the secret partnership the company teased earlier this year with Under Armor.
We're not entirely sure what this will be – smart clothing perhaps, or a different kind of fitness wearable – but there's a Bluetooth SIG listing for a smart scale. Not exactly sexy, but certainly functional.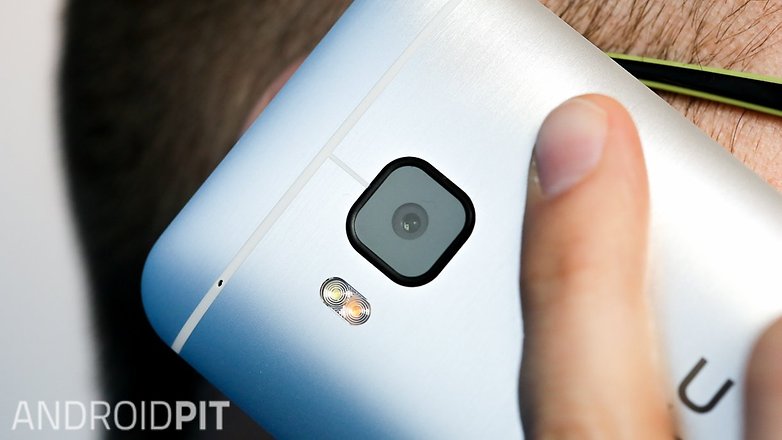 Smartwatches at CES 2016
Smartwatches really came into their own in 2015, with the second generation models finally getting the mix right. There's still a long way to go, not least with Android Wear, but the hardware is getting better with each passing month. Expect to see even more companies entering the fray in 2016 in a dedicated wearable wing in Vegas.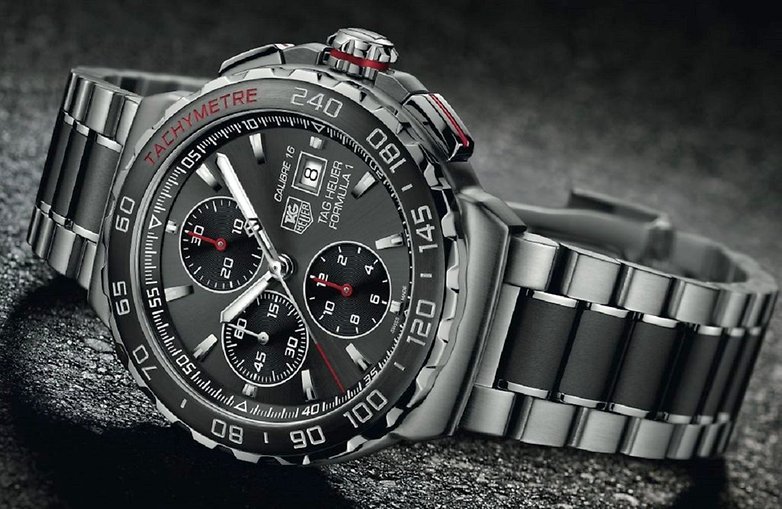 Processors at CES 2016
Qualcomm, NVIDIA and Intel
Processors may not seem sexy, but when you think about how integral to your smartphone they are, you should really give them a little more love. CES 2015 debuted both the NVIDIA Tegra X1 and the Qualcomm Snapdragon 810. CES 2016 promises to show us what comes after these two class-leading mobile processors.
We expect to see the first devices running the new Snapdragon 820 and possibly the next mobile devices to run the Tegra X1 following the Pixel C transformer tablet/laptop, which was announced alongside Android 6.0 Marshmallow. If we're lucky, NVIDIA will also preview whatever comes after the X1 and Intel will have some new Atom processors.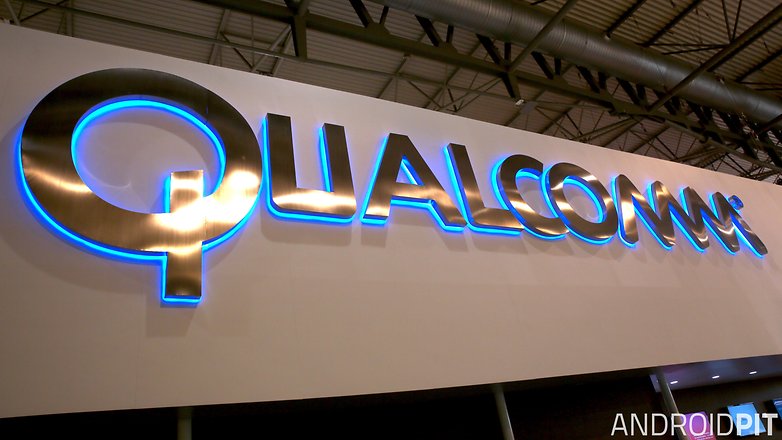 VR at CES 2016
Yes, we know we discussed Oculus year after year, but the company is finally scheduled to officially launch the consumer version of the Oculus Rift in Q1 of 2016, meaning a final version will definitely be at CES 2016. Sony's Project Morpheus, now known officially as Playstation VR, will also be at the event.
The consumer version of HTC's Vive VR headset has been delayed until April 2016 but the company will also launch a developer edition of the Vive at CES 2016. Samsung might also have an updated Gear VR 2 up its sleeve. All told, there are more than 40 companies presenting VR gear at CES, so get ready.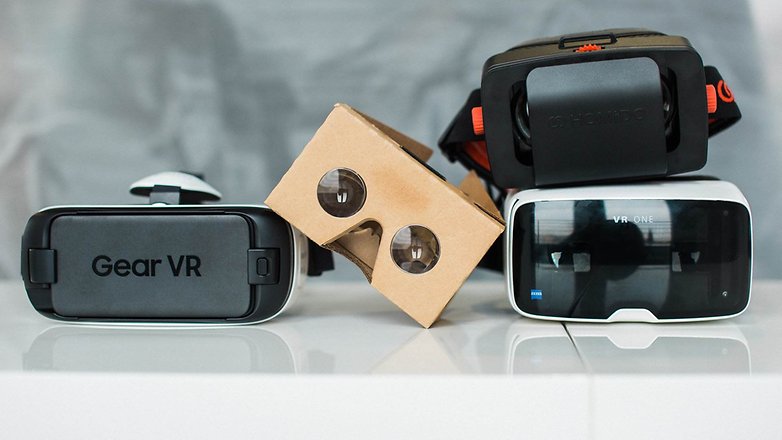 Smart cars at CES 2016
Smart cars, self-driving vehicles and electric concept prototypes will be all over the place at CES, with tons of manufacturers keynoting, presenting and demoing vehicles of every size, description and price point.
Android Auto and Apple's equivalent will also be center-stage, with plenty of head units for both platforms being flogged day and night. With 25 percent more floor space dedicated to cars at CES 2016, you can bet smart cars in 2016 are going to be what smartwatches were in 2015.
What are you most looking forward to at CES 2016? What do you think will steal the show? Tell us in the comments below.