Fortnite v6.02 new features: it's time to get down
Fortnite is the biggest game on the planet right now, and you bet Epic Games wants to keep it that way. How? By continuously updating the game with new content such as skins, weapons, loot, challenges and more. Patch v6.02 has just landed, so let's take a look at everything that's new with Fortnite.
Fortnite is up again, and the party is on with a new dance-themed mode and rocket launcher. it's going to be a disco inferno on Fortnite island. Here's what's happening, cats.
New limited time mode: Disco Domination
It's murder on the dancefloor as the funky feature those DJ skins teased finally lands in the new patch. Disco Domination is a 50 v 50 mode which requires players to capture control points in the form of dance floors.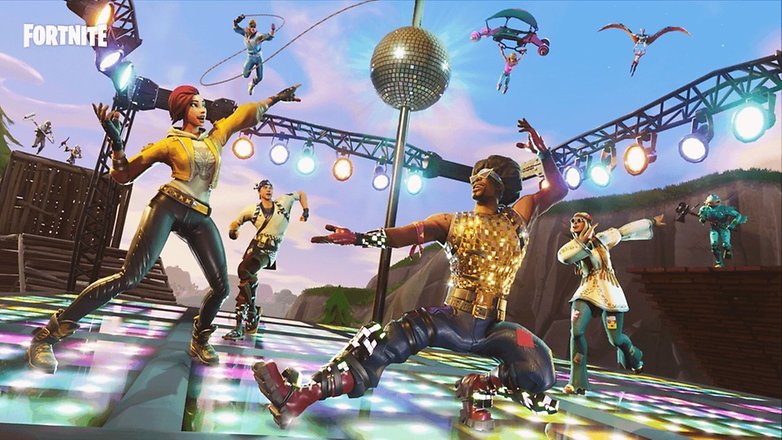 To capture the point, players must emote on the dance floor to raise a disco ball that can then be claimed by their team. The more friendly players dancing on that floor, the faster that disco ball rises. Teams must race (and boogie) to capture more floors in order to fill up a "dance bar" and win the match. Of course, a hip dance club needs plenty of people, so respawns are on until the final storm circle.
Quad launcher is here to blow things up
In typical Fortnite extravagance, why shoot one rocket when you can fire four? The Quad Rocket Launcher is a heavy RPG that does just that. These rockets' high damage output (80-84) will devastate your enemies when fired in quick succession. Expect to see more explosions going off all over the island.
Skull Trooper returns for Halloween
The popular Skull Trooper skin from last year's Hexsylvania event returns for Fortnite's 2018 Halloween parties.
Patch v6.02 is available now with a return from beyond the grave!

The Skull Squad Gear is available now. Complete challenges to earn the Ghost Portal Back Bling. pic.twitter.com/Yy5B0MDO32



— Fortnite (@FortniteGame) October 10, 2018
And much, much more...
Those are the main changes to Fortnite Battle Royale, but there's a lot more going on including balance adjustments, the vaulting of some weapons and convenience tweaks. To get the full list of changes, you can comb through Epic Games' extensive patch notes.
Fortnite's Season 6 Battle Pass: here's what you can get:
Are you excited to start Season 6 of Fortnite Battle Royale? What have you discovered so far?