May 7, 2012 7:37:25 PM via Website
May 7, 2012 7:37:25 PM via Website
Hello,
I make this thread to present you the application Astro Chinese available on the market to the following URL :
https://play.google.com/store/apps/details?id=com.app.astrochinese
The application gives you complete chinese astro each day for all chinese signs.
French and English languages are availables.
Here are some screenshots :
* Home screen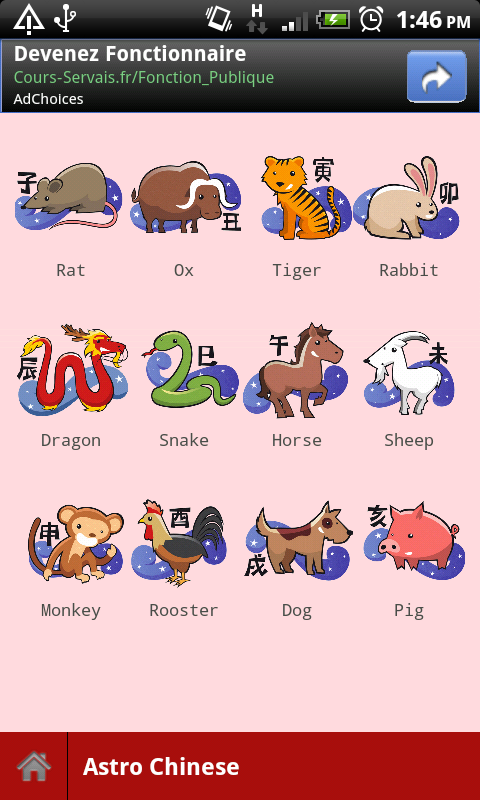 * Chinese astro for sign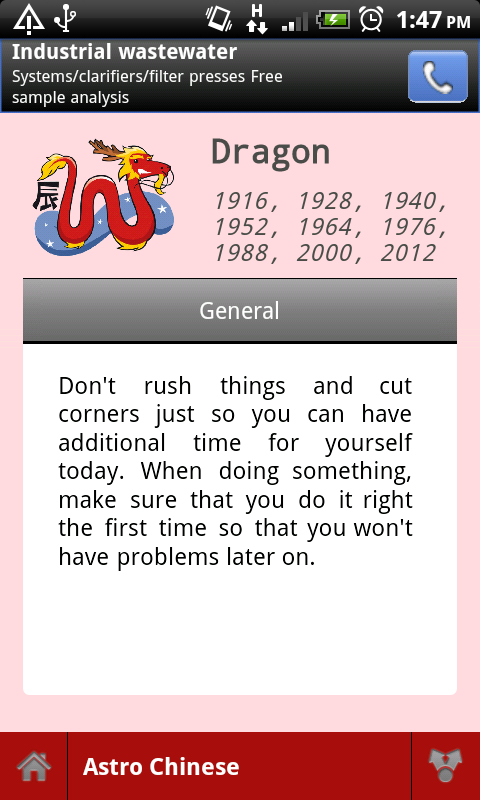 * 4x2 widget to get chinese astro for specific sign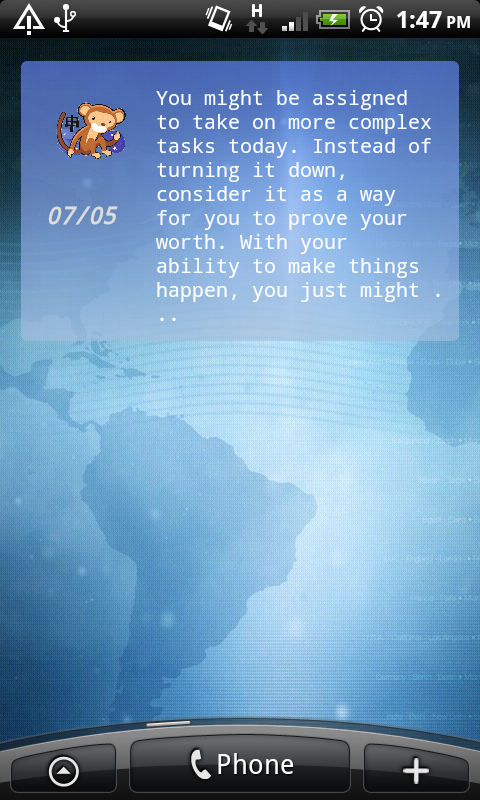 Astro Chinese lets you also to share astro to your contacts.
Don't hesitate to give me some feedbacks about Astro Chinese.
Thanks.
Sylvain.