Aug 30, 2012 9:02:00 PM via Website
Aug 30, 2012 9:02:00 PM via Website
Hi everyone!
My name is Joseph
I'm an Android user and developer in the US, near Nashville, TN.
Here's some of my work:
MyTweetSearchTool, which allows you to search your favorite keywords on Twitter at any time.
MCM Random Baby Name Generator, which randomly generates baby names.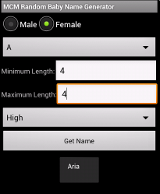 MCM Random Bible Verse, which delivers a daily notification with a randomly selected verse from the Bible (KJV).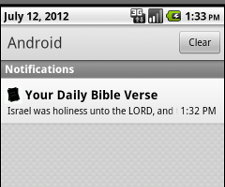 Check them out at my developer page:
http://www.androidpit.com/en/android/developer/2760067/MCM-Web-Solutions
More info is available at
http://www.mcmwebsite.com/pda/android-app-development.html
Thanks!