Sep 6, 2012 1:42:37 PM via Website
Sep 6, 2012 1:42:37 PM via Website
Hi,
3 years ago I found the App "Remote" from Apple...
I build up a stationary media PC and connected it via SPDIF with my AV-Receiver...
As long as I use "Remote" I'm annoyed about it, here some small details:
- Not possible to sort the Album list
(I don't like sorted albums according album names, I prefer sorted by artist)
- In Compilations the names of the different artist are not visible...
(Meanwhile the current version is so slow (Sometimes need 3s for Pause/Play)
Last year I looked for an Android App and doesn't found a comparable App (The original from Apple was better)
On February of this year I start to develop my own app.
Here is the result.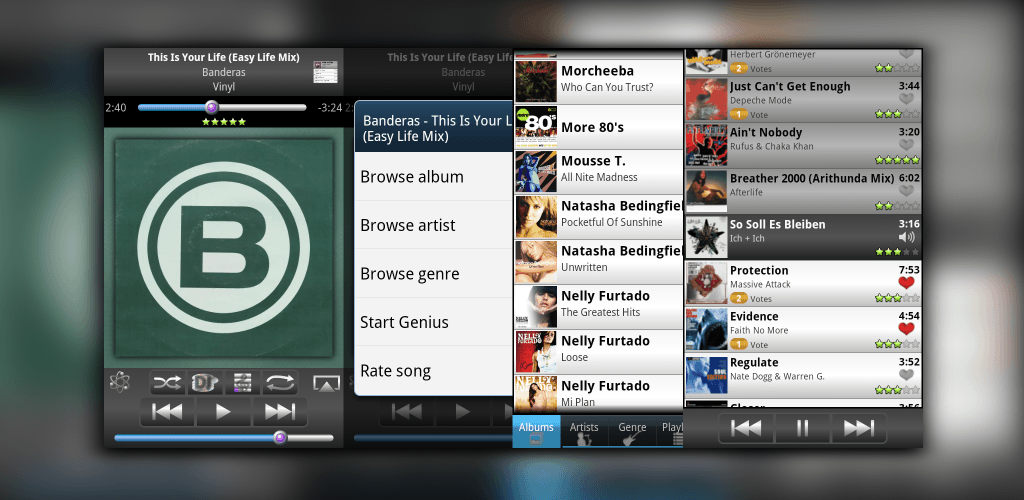 https://play.google.com/store/apps/details?id=de.ErniSoft.Remote.Trial
http://www.androidpit.de/de/android/market/apps/app/de.ErniSoft.Remote.Trial/Remote-iTunes-w-DJ-voting-Try
Regards
Erni
— modified on Sep 6, 2012 2:00:13 PM