Sep 19, 2012 9:08:02 AM via Website
Sep 19, 2012 9:08:02 AM via Website
Tom Cruise & Katie Holmes - The Couch Battle
Katty is fed up with her Tommy because he's a bit too passionate about Alientology. That's why they broke up! And while Tommy keeps jumping on the couch of Oprah to express his enthusiasm about Alientology, Katty hides behind the couch and secretly throws all Alientology books on the spot where Tommy lands. At least, that's what she's trying to do. Because every time she succeeds, an Alientology book gets crushed by Tommy's nice buttocks! How many Alientology books will Katty be able to crush...? And as Katty's crusade takes place and Tommy keeps jumping, Oprah observes the situation with amazement. Let the couch battle begin!
How to Play?
Consider Katty as you.
Katty wants to crush as many Alientology books as possible. To accomplish this, Katty must throw the Alientology books on the couch just before Tommy lands on it so that the books are crushed.
The Player needs to touch the screen to place the books on the couch.
This way, Katty must put as many books on the couch as possible within a certain time and have them crushed by Tommy. The more books she makes Tommy crush, the more points she gets.
Features:
• Quick to install
• Plays on all android devices
• Music enabled
• Text balloons to make the game more lively
• Extremely funny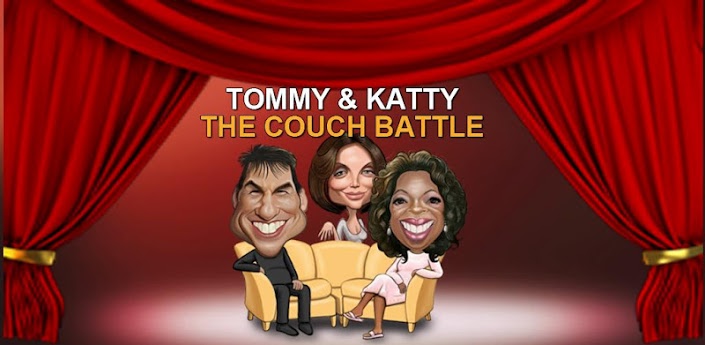 Download Now from Play Store
http://play.google.com/store/apps/details?id=com.app.crazytom