Nov 26, 2012 5:25:11 PM via Website
Nov 26, 2012 5:25:11 PM via Website
Hi Guys!
I want to show you one of the best simulator of Star Wars LightSaber for your android phone with the best high quality images, real sounds optimized to way how You move your hand.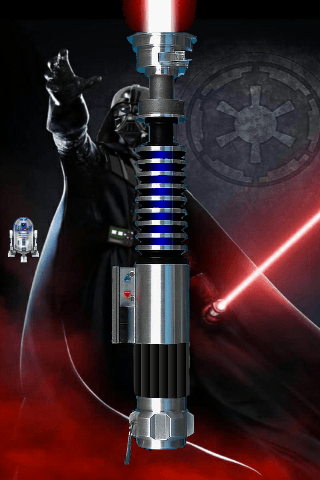 Feel like a Jedi knight with this fun with this funny app.
- Tap the screen to extend or retract the blade
- Move your phone around slowly for motion sound effects
- Move your phone fast like attacking someone for battle sound effects
- Move your phone fast like blocking for block sound effect
You can change color of light or background to something special from Star Wars, just tap color/background in menu options.
Of course I'll be around in the thread and you can contact me at
zarych.work@gmail.com
if you have feature suggestions
Check it at Google Play: play.google.com/store/apps/details?id=com.zarych.lightsaber
Please download, add a review if you like...and if you don't, so tell me, i'll do my best =)
Hope You will enjoy it. Have fun!