Jan 21, 2013 5:35:58 PM via Website
Jan 21, 2013 5:35:58 PM via Website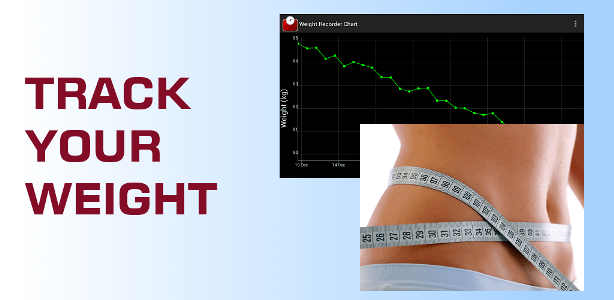 Weight Tracker
by Pig Dog Bay
Hi,
Weight Recorder lets you easily track your weight so you can stay focussed on your diet.
The app encourages you to keep to your diet as you can easily see your weight falling over the weeks. If you stray from your diet you can make notes in the app that you can use to help you get back on track and identify bad habits.
There is a full screen chart that you can zoom and drag, this makes it really easy to see how your diet is going over the past weeks and months. Quickly spot any periods of weight gain such as vacations, birthday weekends and check if the gym is really working for you by looking for any weight loss over the weeks.
The report feature presents a short and simple summary of your diet over the past week, month and year. BMI (Body Mass Index), average weight and your weekly average weight loss or gain are all included in the report. Keep track of your reports using E-mail.
The user interface has been streamlined so that you can quickly add, update and manage you readings easily and effectively. Export your weight readings via email so that you can review your diet in spreadsheets such as Excel. A handy import tool lets you copy and paste readings directly into the app, a great feature if you already have past weight readings.
Features:
-BMI Calculation
-Fast weight entry
-Pounds, Kilograms and Stones supported
-Keep notes for each weigh in
-Import and export your data
-Full screen chart with drag and zoom
-Optional trend line can be shown on the chart
-Statistics and trends reports
-Send reports via email
-Data stored securely in a database
-Keeps you focussed on your diet
-Thoroughly tested on Nexus 7 and Samsung Galaxy Ace
Google play store:
https://play.google.com/store/apps/details?id=com.pigdogbay.weightrecorder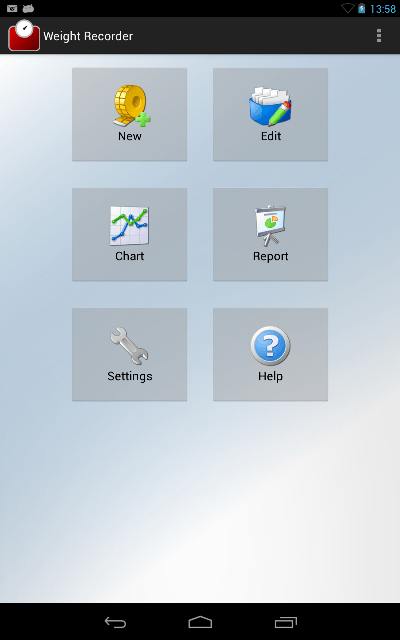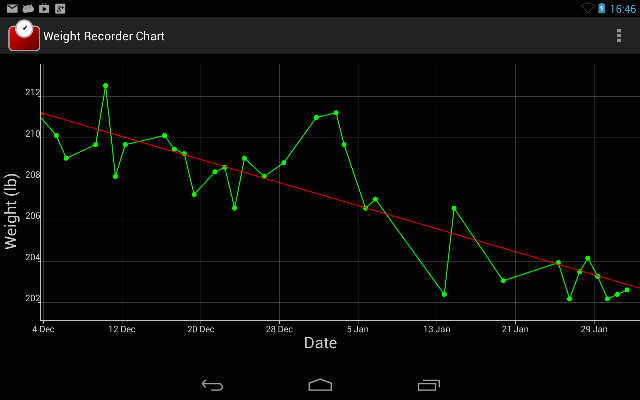 Google play store:
https://play.google.com/store/apps/details?id=com.pigdogbay.weightrecorder
— modified on May 19, 2013 2:53:37 PM