Jan 25, 2013 10:46:34 AM via Website
Jan 25, 2013 10:46:34 AM via Website
APP NAME:
Calendar Agenda Widget (FREE, no ads - just with some small limitations)
LINK TO APP:
I can't add here link (new user...), so just search in google play "agenda widget" - it's 2nd in list.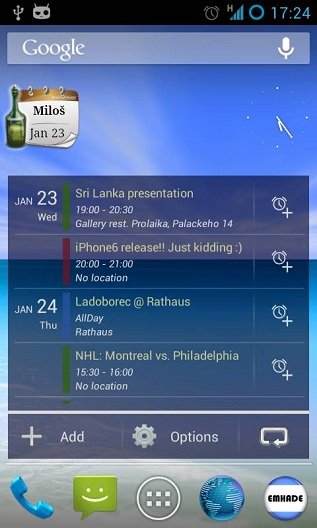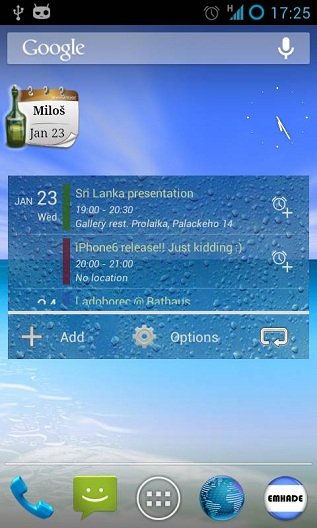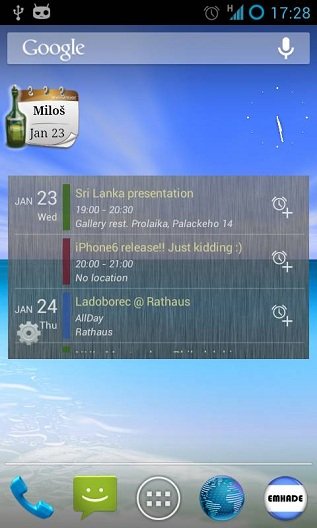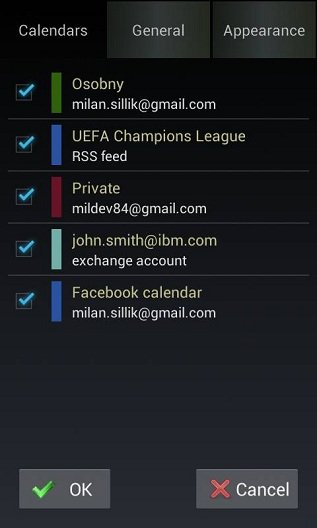 DESCRIPTION:
Forgetful people (like me
) are often frustrated with default calendar reminders, which just beeps and thats all
I was angry so many times, that I missed something, that I decided to develop simple and intuitive widget, which shows agenda on your home screen and allows to add reminder (REAL reminders with sound play, vibro, etc) on any event. This was main purpose, but later I added some other functions...
Main functions:
- shows all your agenda inside widget
- allows to change between your calendars (google/exchange/facebook)
- set reminder on any event in advance up to 24 hours
- sound/vibro mode
- customization (skins, text sizes, text color, transparency, more widget sizes,..)
- practical shorcuts to stock calendar (add event, edit event, delete event)
- BEAUTIFUL skins (for now just 5, but more coming soon)
— modified on Jul 29, 2013 5:17:02 PM