Apr 21, 2013 10:54:05 AM via Website
Apr 21, 2013 10:54:05 AM via Website
New Tower Defense Strategy with Hight Definition graphics.
Goes fast on new devices and not only
Features:
- Tower Defense style strategy on hex-based maps.
- Stunning HD graphics, explosive effects and nice sound.
- Unique levels: intricate mazes, teleporters, mines, retarders, and much more.
- 30 different maps (and will be more)
- 4 defense towers with 7 upgrade levels.
- 16 types of attacking units.
- Auto-save game, you can always continue the game without starting level again.
Note: Looks very nice on Galaxy Note (and other such Tabs)
Here is the promo, which helps you to see the game atmosphere
www.youtube.com/watch?v=6AHr6358e9A
As you can guess, graphics in game has much better quality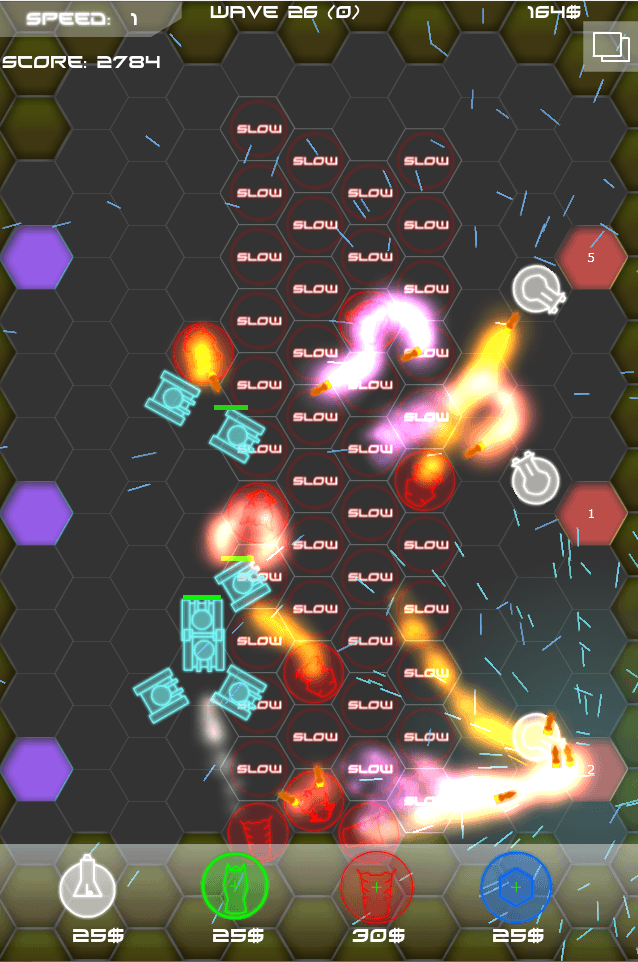 If you want this explosive action, you can get the game
Google Play: play.google.com/store/apps/details?id=air.air.TwinPixel.LaserDefenseDemo
— modified on Apr 21, 2013 10:56:50 AM