May 2, 2013 12:04:02 PM via Website
May 2, 2013 12:04:02 PM via Website
A game that has become a surprise hit on the android platform. Surpasses 500 thousand download and recommended by over 100 game medias, is coming to ios in the very near future.
So what game is this? It's called Bomb Me.
Are you sick of shooting bad piggies on your ios device?
Just imagine that when you defeated other player and all girls go crazy on you.
Are you tired for "endless running" on temple run?
Here is an wonderful way to spend fun and exciting with your friend and family.
It's really addictive and a lot of fun.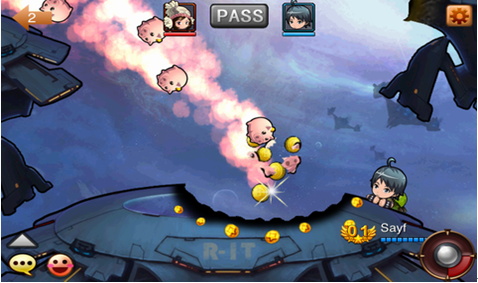 Bomb Me is a super cute and challenging shooting game features gorgeous skills, miscellaneous weapons, fabulous effects and more. The lovely, lively roles and sophisticated pictures are looking forward for your joining.
Wanna know more? Visit us at bombme.vsplay.com
Join us on Facebook to know more: www.facebook.com/vsplaybm