May 31, 2013, 7:51:34 AM via Website
May 31, 2013 7:51:34 AM via Website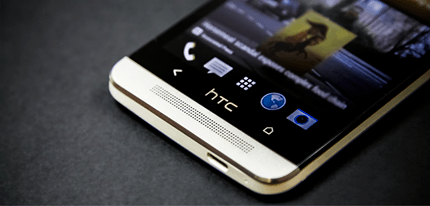 Much have been talked about the HTC One design and that the phone is a metal unibody which could heat up easily, non removable battery, No Micro SD memory option and all. I have been using the HTC One for almost a week now and I must say I am pretty happy with its performance.
The cell has got enough battery to make it last long for an entire day. Tried and tested! The aesthetics and the built of the phone has been premium. The screen size has been perfect. I feel 4.7" is the ideal screen size. 5" gets too bigger in hands.
Lets talk about what do you feel about the design and aesthetics of the new HTC One. People were complaining about crap Sense5 and no stock Android. Now that the Google Edition of the HTC One has just been launched , what do you guys say, would you buy an HTC One now or stick to Nexus 4/Samsung Galaxy 4.
To start with -
What does it feel like to hold the One in your hand? Does it feel well balanced? Does the curved back allow you to hold it better or
What's it like to hold and use an all-metal, aluminum bodied phone compared to other phones you've had in the past?
Lets discuss...
— modified on May 31, 2013, 8:26:08 AM