Jun 13, 2013 12:03:09 AM via Website
Jun 13, 2013 12:03:09 AM via Website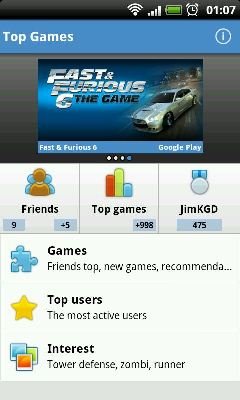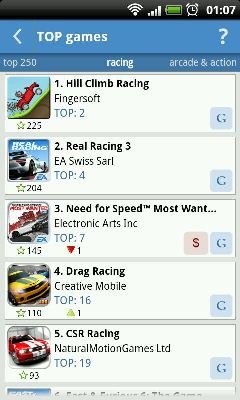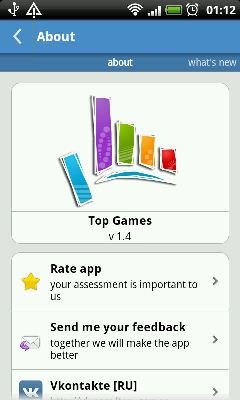 App
Top Games
is:
1) Top-250 of the most played games by category as of today;
2) Users Ranking and the opportunity to add friends with a view to being aware of the games they play;
3) Top of new games and unique recommendations for every User;
4) Opportunity to use your login & profile on the several devices simultaneously;
5) Offline review of the uploaded data.
Attention!
Internet connection is required for start-up and full function mode of the App.
Using this application, you agree to the condition that the application Top Games collects, stores and transmits information about the user's installed games. If you do not agree to the terms of the program, we recommend not installing it
Do you wish to find out the most popular Android game for the present moment? Do you wish to be updated on the latest android games your friends are playing?
App Top Games will become a right hand for you in choosing the games. Finally, the App that collects the best Android games in one place has appeared!
Language:
EN, RU
Developer:
Pitirimov Evgeny (Jim.KGD)
Email:
Pitirimov.e@gmail.com
Google Play:
https://play.google.com/store/apps/details?id=com.simplegear.topgames
— modified on Dec 8, 2013 1:26:10 PM