Oct 23, 2013 5:30:08 PM via Website
Oct 23, 2013 5:30:08 PM via Website
A young, but ambitious group of developers proudly presents...
PARCELLE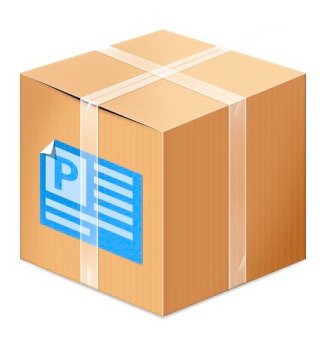 Brief description for Parcelle
Parcelle tracks your packages all over the world and notifies you about any changes in their status. This app supports over 100 postal services.
Parcelle can help you track:
- local and international packages in 80 countries, including CIS, Europe, USA and China
- EMS packages in 27 countries, including CIS, Europe and China
- delivery service packages like DHL, UPS FedEx and i-Parcel
Parcelle will always tell you where your package is.
Screenshots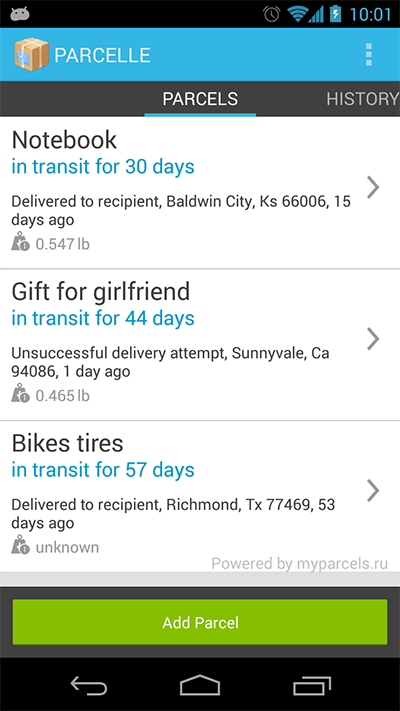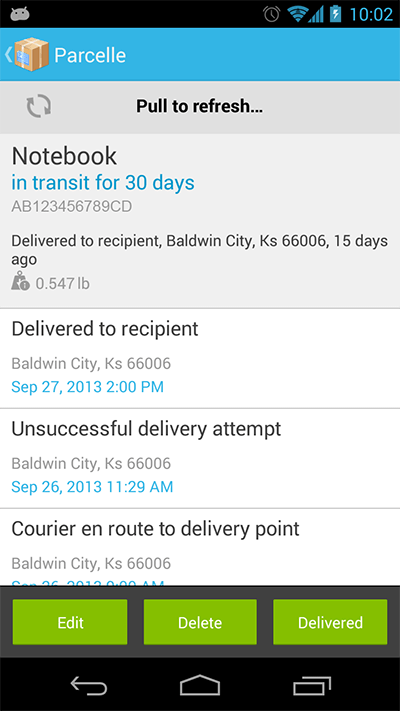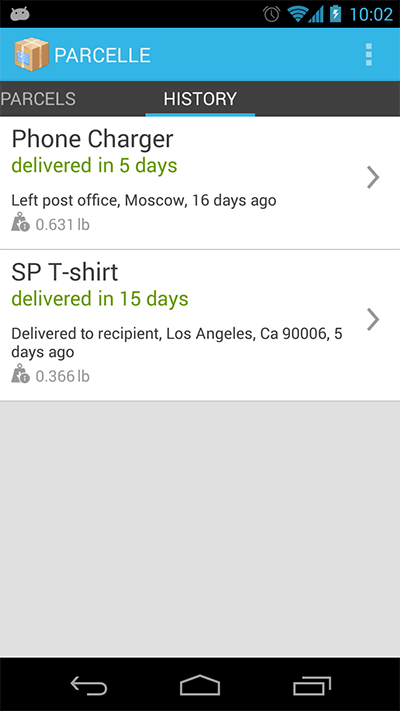 A word from developers
Our application is called Parcelle and it allows the user to easily track their parcel and receive notifications upon change of its status. While developing Parcelle, we aimed to make it simple and usable. Thus the only thing the user needs to start tracking their parcel is a tracking number, and that's it. No need to go through a complicated set up process, no need to submit a postal service name, no need to change them if the parcel crosses the border as most applications require. We believe we've achieved our goal successfully.
Parcelle boasts the following competitive advantages: it supports over one hundred (100) various postal services and does not require any registration. Once you have entered a tracking number, the application starts working on it.
We are happy to provide you with any additional information if needed. Please do not hesitate to contact us via e-mail or using this forum post.
Download link
Our application is available for free and you can check it out here on AndroidPIT -
Parcelle