Jan 11, 2014 2:32:34 PM via Website
Jan 11, 2014 2:32:34 PM via Website
Hi everybody,
I'd like to introduce you our first game
Retroships
which is an exciting vertical scrolling shoot´em up game inspired by the Arcade cabinets era of shooters with pixel-art stylish and with an added modern touch, taking the advantages of current technologies.
Your mission is simple: shoot all what you see and avoid the enemies; you can destroy the cargo ships in order to collect power-ups that will help you later.
The game works on devices android 2.3 or higher and it has been translated into some other languages, included English.
Some pictures: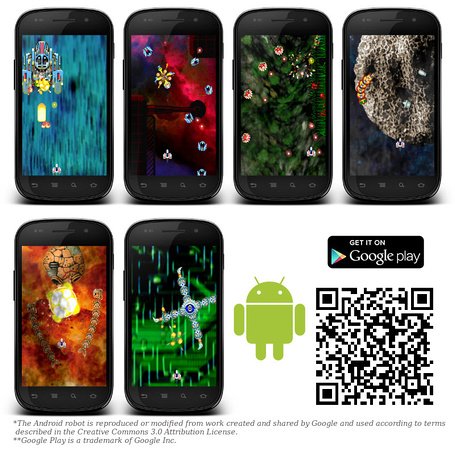 Video Promo: www(dot)youtube.com/watch?v=uQdo3zTU_T8
It is available on Google Play store
searching
for
Retroships

Thanks in advance and we would highly appreciate it if you can take the time to try the game and give us your opinion about it in order to improve the game.
Enjoy it!!
— modified on Feb 24, 2014 1:35:48 AM