Google I/O, the most important developer conference for the world's largest mobile platform is taking place on May 28th and 29th in San Francisco, setting the stage for Android in 2015. Apart from the Android Marshmallow preview, there has been plenty of great new stuff revealed at I/O already. AndroidPIT is there to bring you all the latest Google I/O 2015 news.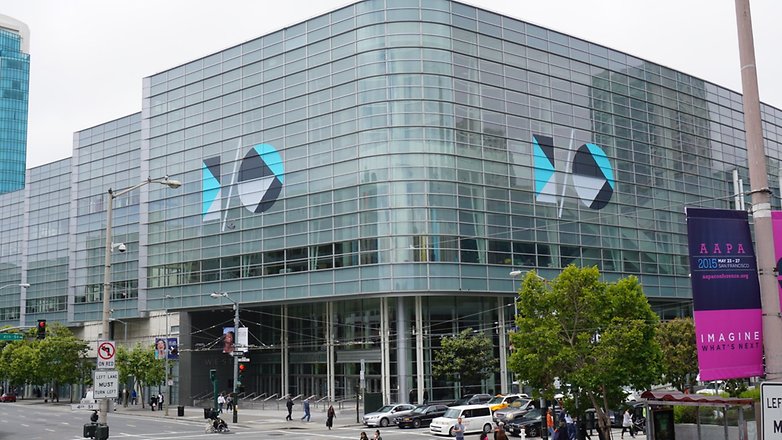 We're here!
AndroidPIT is in San Francisco for Google I/O 2015 and we're set to bring you all the latest until things wrap up on Friday afternoon. You might have caught the keynote, but if you didn't, take a look at our Google I/O 2015 keynote live blog or our wrap up of what's new in the Android Marshmallow developer preview. But what else is going down at I/O 2015?
Get the Google I/O 2015 app
The Google I/O 2015 app is available in the Google Play Store, which you can download via the link below. Even if you're not attending I/O yourself, you can still get the Google I/O 2015 app and get up to speed with what will be covered, including live streams of key moments. There are also I/O Extended events around the globe and the #io15 hashtag.
Google I/O 2016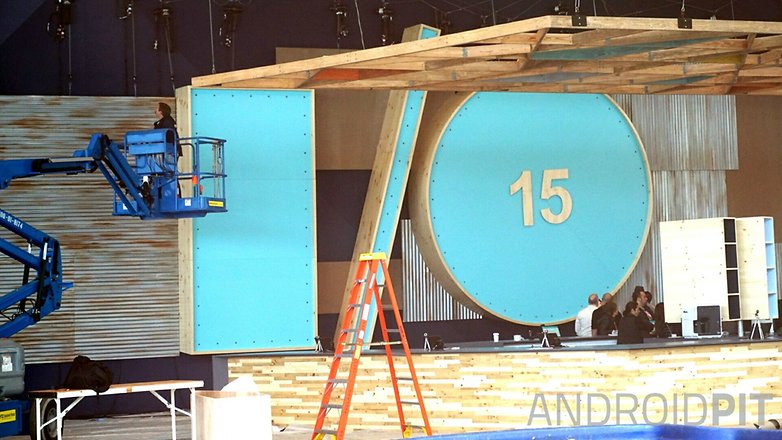 What is Google I/O 2015?
Google I/O brings together the world's best Android developers and showcases the very best of what comes next for Android. It's a huge geek fest but it has massive ramifications for the rest of us too, giving us our first glimpses of what will be making its way onto our smartphones in the months to come.
We were at Google I/O 2014 and it was a doozy. Not only did the event introduce Android 5.0 Lollipop and Material Design, it also saw the Android L preview build dished out to the assembled devs (which then instantly made its way onto all of our Nexus 5's as well). The same has been true of the Android Marshmallow preview at I/O 2015.
Google I/O 2015: Android Marshmallow preview
As expected, the Android Marshmallow developer preview arrived at I/O, with a planned release date for the full software in Q3, 2015.
The Android Marshmallow developer preview is intended mainly to help developers begin updating their apps, and assist Google in identifying any bugs, but anyone can grab the firmware and flash the preview on their Nexus 5, Nexus 6, Nexus 9 or Nexus Player to get a first look at the new OS.
If you want to try it yourself, just follow our how to get the Android Marshmallow developer preview guide. If you want to learn more about the software, head to our dedicated Android Marshmallow news and features article.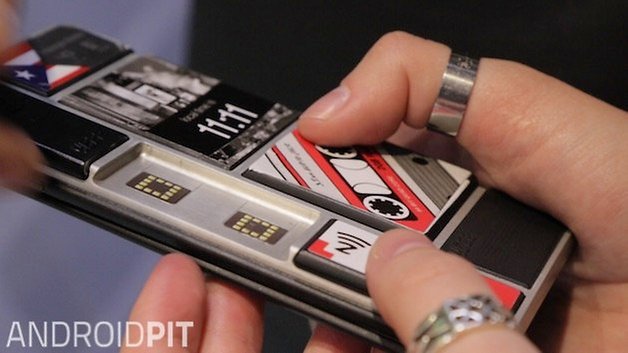 Google I/O 2015: Project Ara
The modular smartphone project now has its own developer conference and we have already been filled in on what comes next for Project Ara, but Ara still made a cameo appearance during Google's Advanced Technologies and Projects (ATAP) session. The audience watched as a functioning unit was assembled, booted up and live-detected a missing camera module on the fly. Very impressive.
Google I/O 2015: The future of Material Design
Matias Duarte, Google's Vice President of Design, provided an update on the what's to come in Material Design, Google's design language introduced in Android L at Google I/O 2014. "You asked, we listened," was the message: read our full Material Design update article for more on that.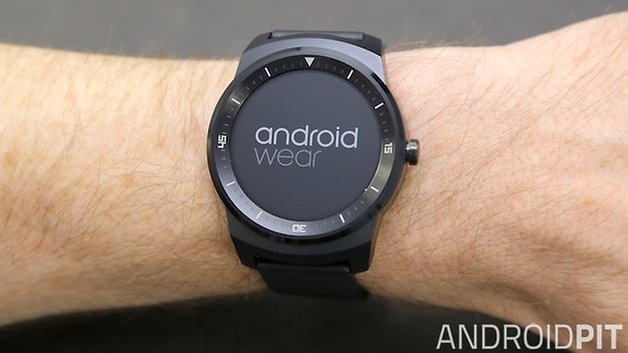 Google I/O 2015: Android Wear
This is one of the areas Google really should have focused on at this year's I/O, but at this point all we've seen is a bit of a recap of recent Android Wear updates with very little new stuff to report. Google did announce some new apps launching for Wear in the coming months, including Uber, FourSquare and City Mapper. Apps like Uber will be actionable with Ok Google voice commands too.
So why nothing new? Android Wear is still a very young platform, but with the Apple Watch now out and several Android partners already developing (or open to developing) their own wearable platform to make up for Google's failure to improve Wear fast enough, this really needs to be on Google's radar for 2015. If not at I/O then sometime very soon.
The recap Google covered included Wi-Fi support for Wear watches, wrist-flick gestures for scrolling through the stream of cards and a new interface with quick access to apps, contacts and settings. There was no mention of the rumored speaker support or of iOS support for Android Wear. Catch up on all the latest in our Android Wear update summary.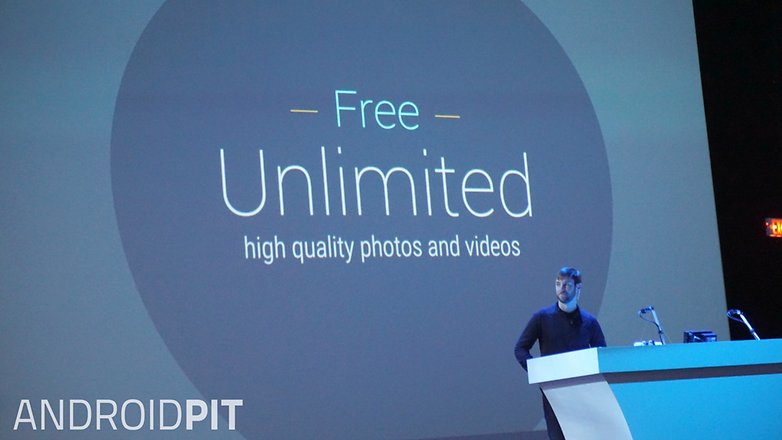 Google I/O 2015: Google Photos
We all know that Google+ is circling the drain, with plans afoot to strip out various elements of the social platform and leave the skeleton to rot. The first step in this process is the launch of Google's own photo sharing and storage service: Google Photos, which is available right now.
Google Photos offers unlimited free storage of up to 16 MP photos and 1080p video, with compressed file storage and a complete overview always available and access to your entire library at your fingertips, all without storing anything on your phone. Google Photos is also very impressive with Search - allowing you to search for photos of people, places or things, all without ever having to tag anything.
You can read more about the Google Photos update at the link.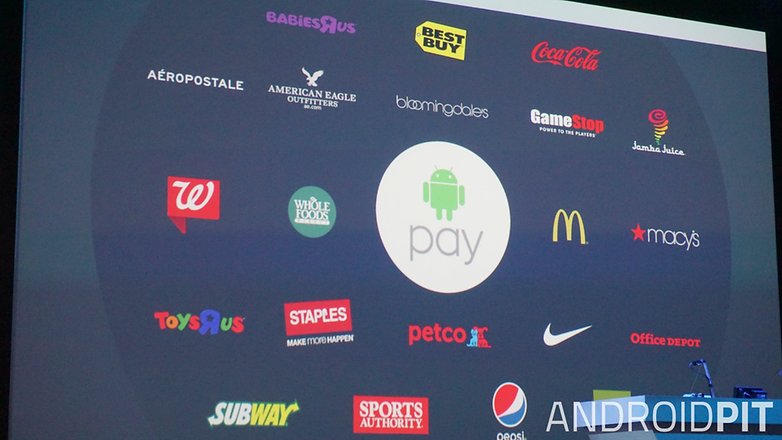 Google I/O 2015: Android Pay
Google's answer to Apple Pay has been announced and it is called Android Pay. The Android touch payment service will work on any Android device with NFC and is backwards compatible to Android 4.4 KitKat. Devices running Android Marshmallow and newer, however, will support fingerprint recognition for authorizing payments, both in the Play Store and online, but also in real-life situations.
Google I/O 2015: Android fingerprint recognition
Android Marshmallow has also introduced a new standardized fingerprint recognition feature, replacing the need for third-party solutions. Fingerprints recognition will be used to unlock devices running Android Marshmallow and above, but also for authorizing payments via Apple Pay.
There's more details on Chrome, Google Now and Google Photos on Android Marshmallow in our Android Marshmallow roundup, so go check that out if you haven't already.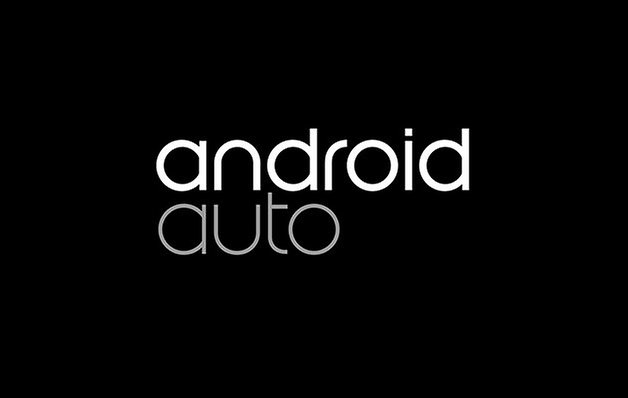 Google I/O 2015: Android Auto
Android Auto didn't get as much airplay on stage in the keynote as we might have expected, having had the major news released in an announcement made just before I/O. The Hyundai Sonata will become the first production vehicle to arrive with Android Auto on board.
Google's self-driving car is at I/O and will soon be driving around Mountain View. Unfortunately there was no unveiling of Android Auto as a stand-alone OS, rather than a streamed interface from your phone but stay tuned.
Google I/O 2015: Virtual Reality
Google Cardboard was a quirky little offering that surprised everyone at last year's I/O. The do-it-yourself VR helmet turned any smartphone into a low-budget virtual reality interface. With several key Google personnel recently shifting departments to the unit responsible for Google Cardboard, we weren't surprised to see a new version of Cardboard (that can accommodate devices with displays up to six inches) revealed.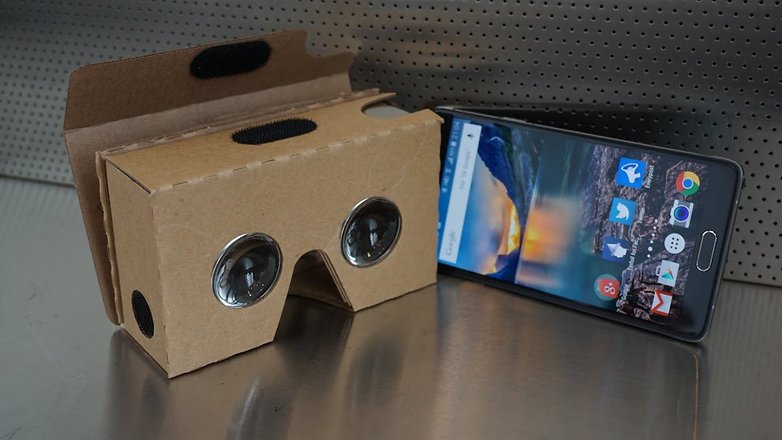 Alongside the improved Cardboard, Google also announced a new VR feature for Cardboard called Expeditions, which allows teachers to take students on a field trip to anywhere, all from the comfort of the classroom.
Finally, a new stereoscopic VR camera rig called Jump was announced for release in summer, which uses 16 cameras in a circular configuration to capture stereoscopic footage of environments. GoPro is partnering with Google to make a Jump camera rig, but anyone with the desire can make their own - with any cameras they choose - in order to create Jump content, which will be playable in YouTube later this summer.
Google I/O 2015: Project Tango
The context-sensitive tablet that has an almost-human spatial perception was shown off in prototypes in the middle of last year by Google's Advanced Technology and Projects group (ATAP). Since then though, when the prototypes were distributed to developers, Project Tango has kind of been silent.
Project Tango is clearly not ready for prime-time just yet, so we wouldn't expect any huge news at I/O, but, like Ara, we expect it to be there in some form. There is an ATAP session planned that promises to ''blow your socks off,'' so we can't wait to find out what that is.
Google I/O 2015: Chromecast 2
The Chromecast was one of the surprise hits of recent times. The unassuming little dongle simply plugs into your TV and allows you to remotely cast content from your phone or tablet to your big screen. Simple enough, but deceptively impressive.
Even though nothing was mentioned in the keynote, of all the possible new devices that might appear at I/O, the Chromecast 2 is the most likely. Just don't hold your breath.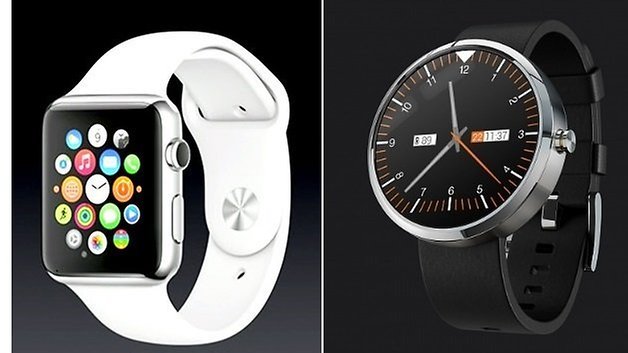 Google I/O 2015: No new smartwatches
At Google I/O 2014, not one but three new smartwatches were unveiled: the long-awaited Moto 360, the LG G Watch and the Samsung Gear. The latter two were Google projects, designed to showcase Android Wear in its first stages.
Despite anticipating our first glimpse of the Moto 360 2nd generation, there were no new Android Wear device announcements at I/O. We'll keep our eyes peeled in the days to come and let you know if we see anything interesting adorning a Googlers arm.
Google I/O 2015: The Nexus is a no-show
We previously let you know that the 2015 Nexus offer was on the table at LG and now it looks like the answer to that question was ''yes,'' with new AOSP logs showing both an LG-made Nexus and a Huawei-made Nexus in the works.
This will be the first time that Google has delivered two Nexus smartphones in a year. The downside of this is that there's apparently no Nexus tablet for 2015. Nevertheless, we don't expect to see any of the new Nexuses, or have any questions about them, answered at I/O.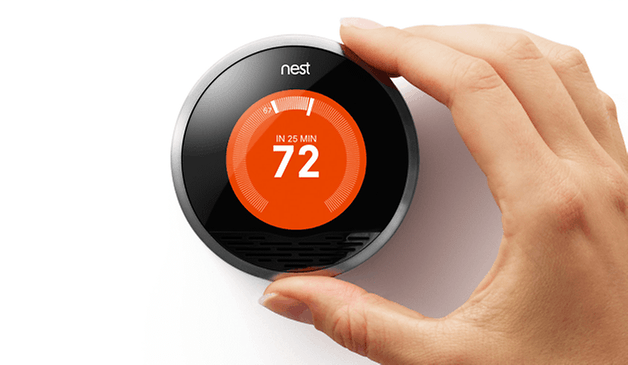 Google I/O 2015: Android Home
Android Home didn't get much airtime in the keynote, besides a short mention of Nest, which was a little bit of a surprise. Google has been trying to get Android into your home – or more specifically your lounge room – for as long as we can remember.
Smart homes, entertainment and connected devices in the Internet of Things will be a high priority for Google in 2015 as well, but we'll have to wait a little longer for some major news around Android Home.
Google I/O 2015: Project Fi
Google recently became a carrier itself, through the launch of its meta-carrier Project Fi. Project Fi basically lets customers switch between the best signal - regardless of network - depending on their location, as well as utilize free Wi-Fi hotspots wherever possible, essentially providing a ''best of all worlds'' carrier service.
Currently still restricted to the Nexus 6 in the US, we're hoping to hear a little more about Project Fi at some point during I/O 2015.
Google I/O 2015: Android TV
Last but not least, Android TV – Google's latest attempt to get into your lounge room – will surely share some of the limelight, but it also didn't really make it into the keynote. There's already a bunch of new Smart TVs, the Nexus Player is out in key markets and in the years to come we'll all be upgrading our existing boob tubes to those with Android TV built in. We're positive Android TV will be in the I/O lineup this year.
Will you be at Google I/O? What are you expecting to see this year?
MOST POPULAR ARTICLE
| | |
| --- | --- |
| 1 | Samsung Galaxy S8 price, release date, specs and rumors |
| | |
| --- | --- |
| 2 | WhatsApp beta gets Gboard GIF support |
| | |
| --- | --- |
| 3 | OnePlus 2 Android update: OxygenOS 3.5.8 rolling out without Nougat |
| | |
| --- | --- |
| 4 | Android 7.0 Nougat update overview for smartphones and tablets |
| | |
| --- | --- |
| 5 | Best Android camera phones: which are the top on the market? |