Today is Halloween, a day turned to season, which has become for many just as big as Christmas. We too at AndroidPIT have been relentlessly spreading Halloween joy since last week in trying to get you all into a spooky spirit. We've got some great Halloween-inspired app deals which will hopefully get you set for trick or treating.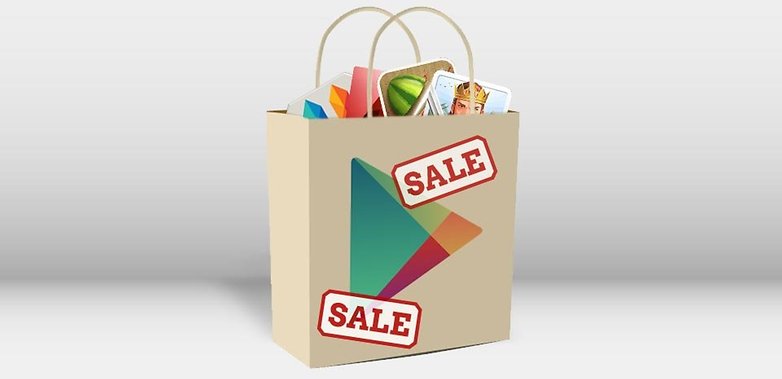 Here's a digital 'Fighting Fantasy' gamebook which will allow you to enjoy the world of zombies at a safe distance in an interactive adventure where you are the hero. You need to correctly choose a path which will lead to success, and away from untimely doom. Tin Man Games are quite well known for their Gamebook Adventures Engine which involves stats, dice rolling by shaking your Android smartphone, some cool artwork, as well as the possibility to save your position in the game. Backed up by a soundtrack and sound effects, the Fighting Fantasy series is on sale for $1.99 US, having been bumped down 67% from the original price of $5.99. This seems to be a fairly good deal, especially if you are into gamebook adventure type games.
Fangz HD
This arcade-style game by Game Whizzers is definitely awesome and it's 'fiddy' percent cheaper than usual, going for 99 cents instead of $1.94, just in time for your Halloween festivities. You'll find yourself as Michael Bay in the rough n' tough beat up streets where you must conquer gangster-like awesome 2D animated cartoon vampires. In campaign mode, you've got to fight your way through 10 levels of blood-sucking mayhem and there are 17 different vampire slaying weapons to unlock. For Halloween only, I bet that this will not be on sale tomorrow.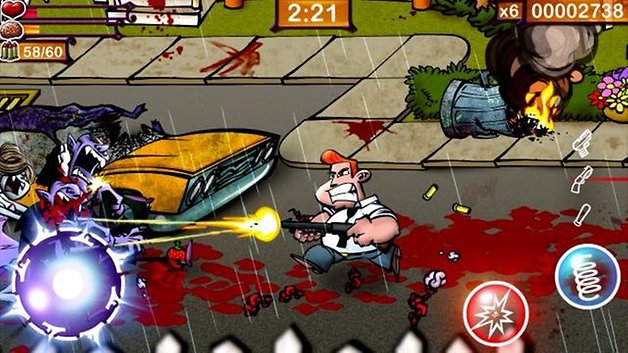 Here is another Tin Man Games app which is also a spooky 'Fighting Fantasy' gamebook app turned old-school with old style illustrations which are reminiscent of the 80s. Taking place in the perilous House of Hell, it has basically all of the same gamebook features as mentioned above with Blood of the Zombies, however involves monster and vampires characters if that is more your thing. Roll the dice and see the path for which you are destined.
I,Gladiator
Our last app deal for Halloween is I, Gladiator, a game from Burlington Trading Ltd that sets you in a bloody gladiator combat where you need to hack, slash and pummel your opponents with cunning moves in every level. The cool 3D combat and combos are well complemented by a huge arsenal of weapons. On sale for $0.99, it's down 80 percent from its original price of $4.99 which ain't a bad deal either.
You can also find a few free games that you might enjoy today:
Zombiewood- Zombies in LA!
Despicable Me
Dungeon Hunter
Zombies Ate my Friends
Fast and Furious 6: The Game
Doodle Devil HD
Dragon Story: Halloween
Into the Dead
Bike Race Free
So, this will probably be the last of our Halloween inspired app lists for a while, so make the most out of this season with these today.