Honor Magic 2: the smartphone you're waiting for is coming soon
George Zhao left the press speechless today when, after introducing Honor Play, he pulled the Magic 2 out of his pocket. The second generation of the Magic and the brand's most innovative device, is coming soon.
Magic 2: the jewel in Honor's crown
After the success of Honor Magic in 2016, the Chinese manufacturer is ready to release the second generation. The Magic 2, Honor's next flagship device, is now confirmed and will probably be released by the end of the year. This line of devices (with the arrival of the second generation it's worth presuming there will be more sequels) is the one that focuses on innovation. Magic is the line that integrates all the technologies available that are currently in the hands of the brand.
George Zhao already has it in his pocket, although obviously, it's not the final version. But the Magic 2 is here, it exists, and it's ready to debut. When? Probably in December, certainly after the official launch of the Huawei Mate 20 Pro, because it might just be the Huawei's crown jewel. It will be the first device to integrate the Kirin 980. But Honor Magic 2 will proudly bear HiSilicon's finest, this is a fact.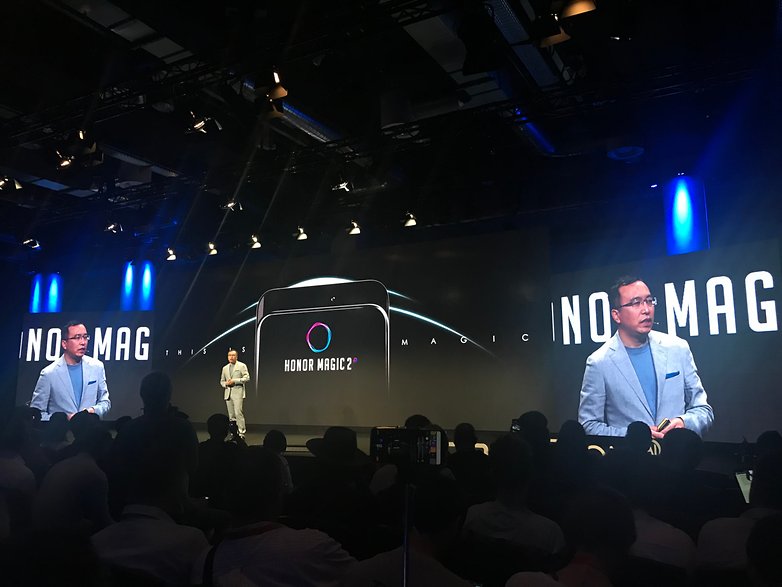 The Magic 2 will opt for a Real FullView display, i.e. without borders and with a display/body ratio of 100%. The Magic 2 will also feature a camera with a retractable mechanism, apparently similar to what we saw on the OPPO Find X and Vivo NEX. The brand thought carefully about it before integrating it: it preferred it to the rotating camera because it is more natural to use. The Magic Slide feature gives users a complete view and allows them to call artificial intelligence into play with a single gesture. AI, the other keyword of the Magic 2, is inherited from its predecessor.
The fingerprint reader? Integrated into the display, at least that what was suggested by Honor's CEO, George Zhao, during the group interview: "The fingerprint reader under the display will be coming soon"... just like the Magic 2! The Honor Magic 2 will also offer 40W Magic Charge charging. For greater safety, the firmware will have 15 layers of protection capable of identifying the battery, cable and charger and only when these are identified will the Super Charge start.
A definitely magical device that we can't wait to see close up. Are you curious to get your hands on the Magic 2?