The Huawei P9, its smaller counterpart the Huawei P9 lite and its even bigger sibling the Huawei P9 Plus are seriously impressive devices, with lots of power and useful features. But are you making the most of them? These are our favorite Huawei P9, P9 lite and P9 Plus tips and tricks.
Warning: not all tips and tricks are available on all three devices
Huawei P9, P9 lite, P9 Plus tip: browse faster in gallery
Huawei has done a good job in the camera department for these three devices and I am sure you've already saved plenty of photos in your gallery. So when you look through these photos it might take some time. But you can easily browse these photos quickly with a simple gesture.
Open one of the photos saved in your folders and pinch it. The photo will shrink and then you can slide your finger along the display and browse all your photos in a snap.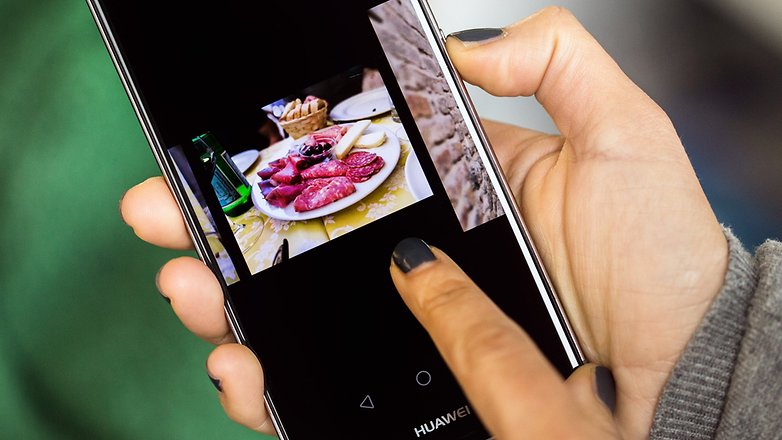 Huawei P9, P9 lite, P9 Plus tip: take a quick photo
If you need to take a picture right away without unlocking the smartphone, you can use the volume button. With a quick double click on the low-volume button of your device, a picture will be taken immediately. You won't miss another perfect picture by a second again.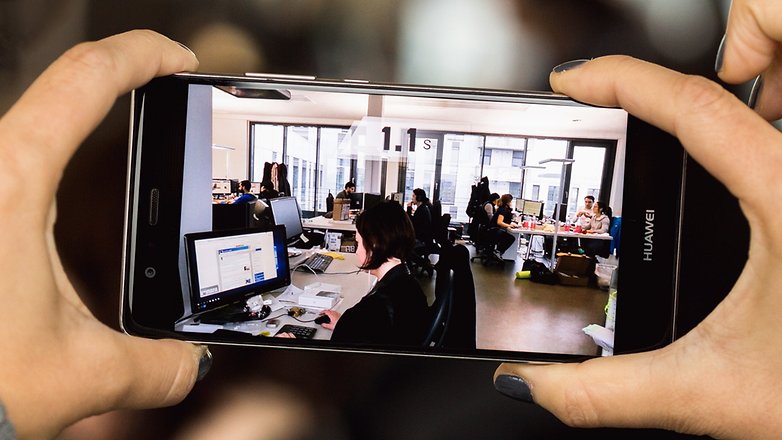 Huawei P9, P9 lite, P9 Plus tip: take a screenshot by knocking
Taking a screenshot on Android devices is simple: grab your smartphone and simultaneously press down on the down volume and power buttons. But there's a way that will allow you to do it even quicker: use the knuckle of your finger to knock twice in a row on the screen. Pretty easy, right?
Just make sure you enable this in your Settings then hit Smart. Select Smart screenshots and activate it. Now close the Settings and tap the screen with your knuckle.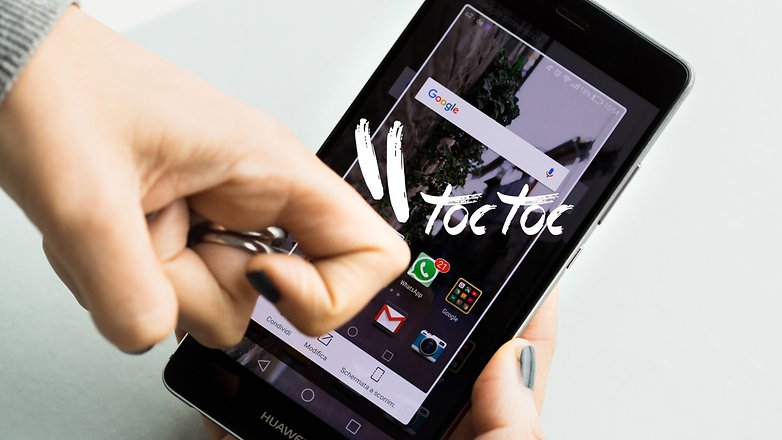 Huawei P9, P9 lite, P9 Plus tip: launch WhatsApp drawing the letter W on the display
WhatsApp is probably one of the apps you use most often during the day. But there is a way that allows you to access it – and three other apps – quickly from your P9. Draw a 'w' and it will open the chat screen.
To activate this, go to: Settings > Smart Assistance > Motion Control Draw and choose which app you want for the letters c, e, me and w.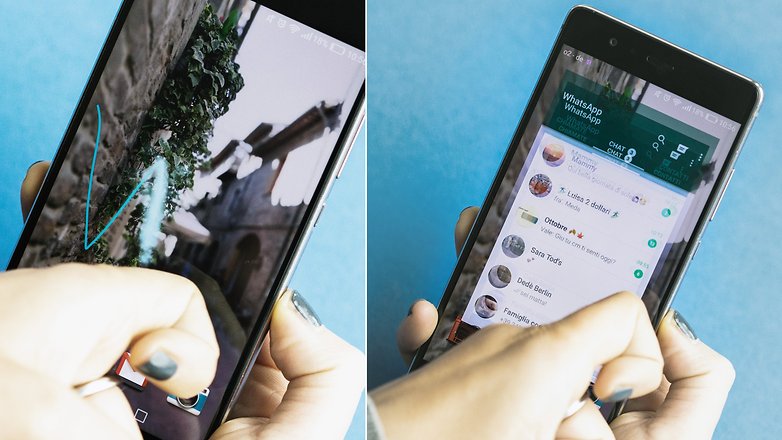 Huawei P9, P9 lite, P9 Plus tip: get longer battery life
Big screens make big demands of big batteries, so if you're finding that your P9, P9 lite or P9 Plus isn't making it through the day you'll need to turn to the power saving modes. Huawei's Smart battery mode tries to reduce battery consumption without obviously affecting performance, but if you're lost in the woods, being chased by a maniac and really need your battery to last longer the ultra power saving mode throttles everything down for maximum longevity.
There's another power saving option: ROG power saving. This cuts the screen resolution down to 720 x 1280, which Huawei says makes a big difference to how long your battery lasts.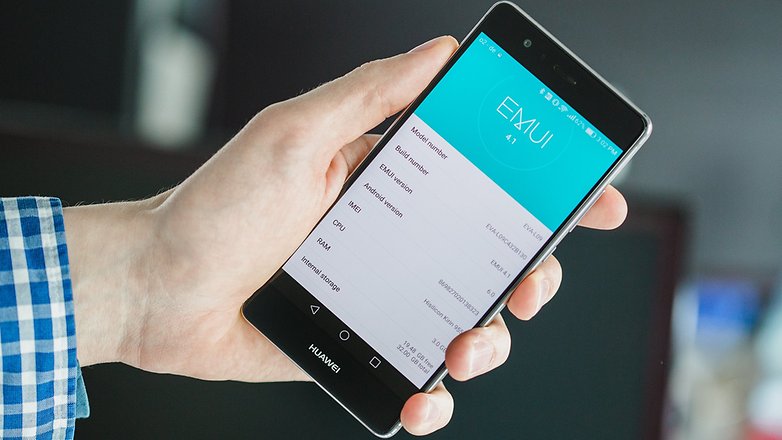 Huawei P9, P9 lite and P9 Plus tip: use wide aperture mode
Fancy some creamy bokeh? If you're not a photographer you might not know the term, but you've seen it: it's the effect you get with a good camera when the subject is pin-sharp but the immediate background is blurry. The P9, P9 lite and P9 Plus's camera does a pretty good impression of bokeh in its wide aperture mode. In the camera app, go into aperture mode, tap the thing you want to focus on and then set the aperture to somewhere between f/0.95 and f/16.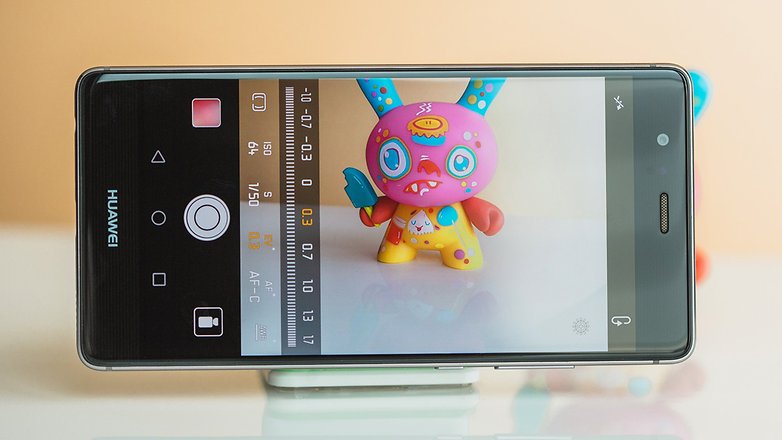 Huawei P9, P9 lite, P9 Plus tip: Kill All, apart from that one
We're used to killing apps in the task switcher, but Huawei's Emotion UI adds a useful feature: down-swipe on an app and when you hit the Kill All button, it kills everything but that app. That's particularly useful if you're needing all your device's power for something demanding such as a game.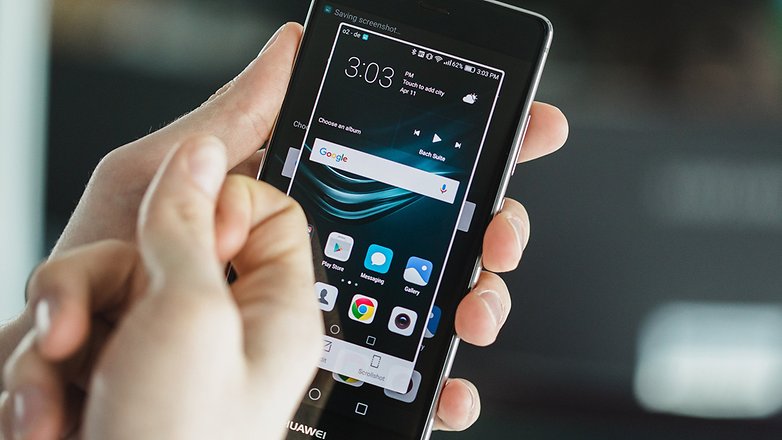 Huawei P9, P9 lite, P9 Plus tip: use Smart Assistance to change the interface
Huawei's Smart Assistance is enormously clever. It enables you to change the interface to make it easier to use, so for example you can customize the navigation buttons or have a floating dock that gives you access to navigation when you need it.
There's a one-handed UI for one-handed operation, and there's also a bunch of motion control options. You can use Draw to summon an app by drawing its first letter; Flip to mute incoming calls, or timers and alarms; or Tilt to move icons and widgets.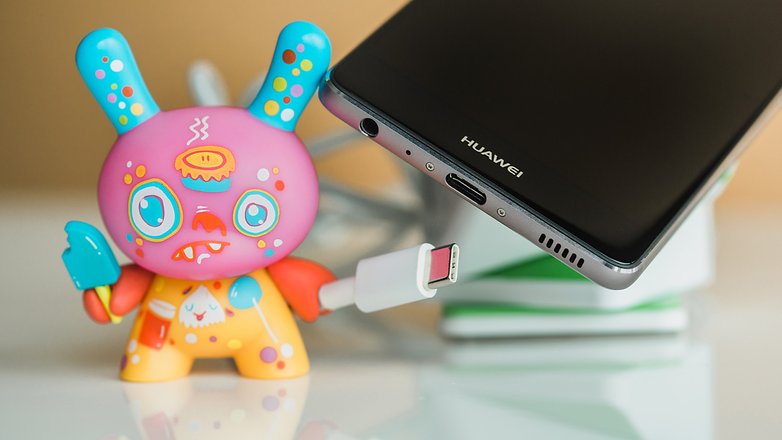 Huawei P9, P9 lite, P9 Plus tip: control your phone by yelling at it
The P9 doesn't just have motion control. It has voice control too. If you switch the features on you can answer or reject calls by saying "answer call" or "reject call" and you can wake up your device with your voice. You can customize the wake-up command, which is fun, and you can train the voice recognition so it's better at understanding you.
Do you have any favorite features, tips or tricks that we've missed? Let us know in the comments.