IFA 2015: highlights from Europe's largest electronics trade show
Update: Latest news and hands on reviews added
IFA 2015 is winding down for another year but, as always, AndroidPIT was on deck to bring you the biggest news as an official IFA media partner. Head below for all of the IFA 2015 news and hands-on reviews we have from this year's show.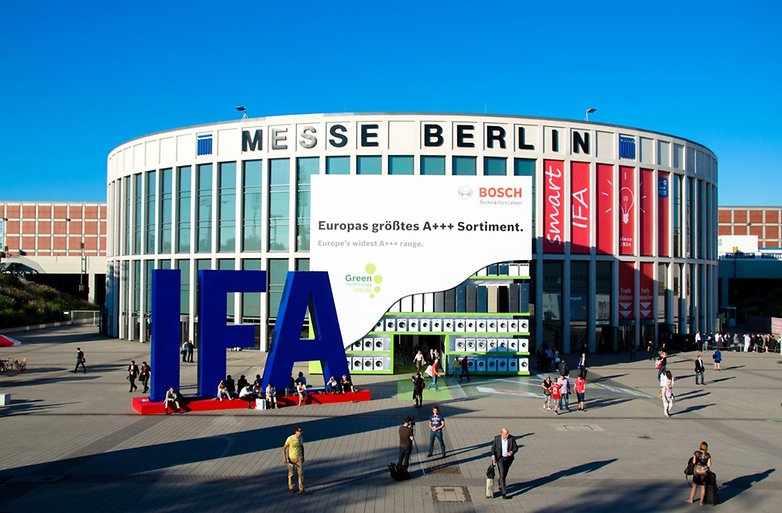 IFA 2015 show highlights
The biggest news of the first day came from Sony, with the announcement of the Xperia Z5, Xperia Z5 Compact and the Xperia Z5 Premium. The three Sony flagships had been rumored for sometime, but we finally got to see them in the flesh at IFA. The new lineup divided opinions among the AndroidPIT team, but it was exciting to see Sony pushing the envelope of smartphone display tech with the introduction of the world's first 4K smartphone display on the Z5 Premium.
Huawei introduced us to the Huawei Mate S, which has Force Touch technology and what might be the most premium device design we've ever seen. The Mate S shows why Huawei deserves its recent mobile success and has made us more excited than ever about the upcoming Nexus 6 (2015).
Huawei also gave us another look at its upcoming Android Wear smartwatch, a great looking wearable that we would have been even more excited about had it not been for the abundance of smartwatches on show this year. Motorola hit us with its second generation Moto 360, Samsung had the Gear S2, and even Asus produced a fantastic smartwatch sequel in the ZenWatch 2. We were spoilt for choice on the wearables front.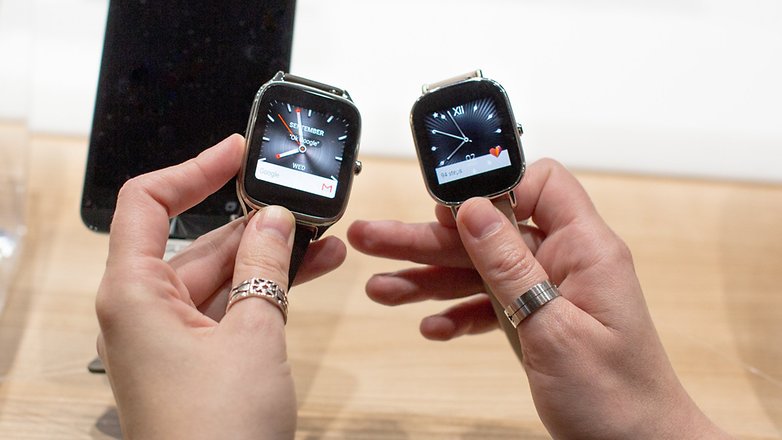 AndroidPIT Senior Editor Kris Carlon also interviewed Kouji Kodera, Motorola product management lead, about the design choices the company made with the Moto 360 2nd generation. The article focuses, in particular, on the 'flat tire' at the bottom of the watch face. From the article: "According to Motorola, there are three reasons for the flat tire's reappearance: design integrity, keeping the ambient light sensor intact and consumer preference." Read the piece right here.
Overall it was another fascinating show, with some excellent products. But what product did we give our overall best of IFA 2015 award to? You'll have to hit the link to find out.
Read on for all of our hands-on reviews and comparisons from this years event.
Sony Xperia Z5, Xperia Z5 Premium and Xperia Z5 Compact
As was expected, Sony introduced the latest additions to its Xperia Z series. The three devices had long been rumored, but we had the chance to go hands on with them. Find out what they're all about at the links below.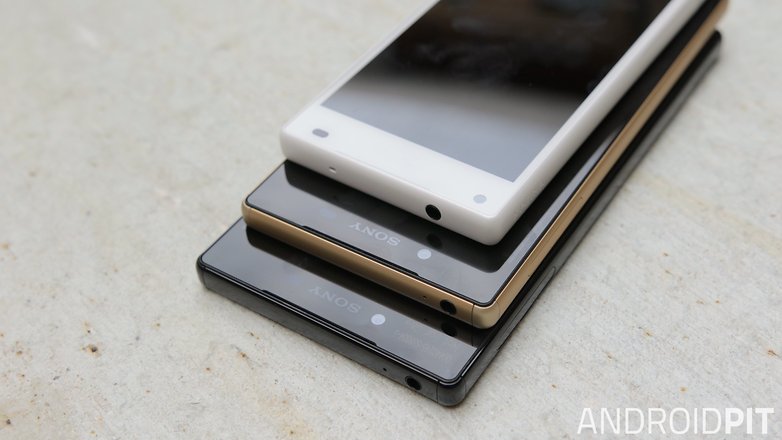 Huawei Mate S
Huawei announced the Mate S, a 5.5-inch Full-HD smartphone with Force Touch technology. The device features a Kirin K935 Octa-core processor, 3 GB of RAM, 32 GB of internal memory (expandable up to 128 GB) and a 2,700 mAh battery.
There's a 13 MP camera at the back and 8 MP one at the front, but the device's design is the most impressive aspect. Read more about that in our hands-on Huawei Mate S review, and see how it compares with Samsung's Note 5 in our Huawei Mate S vs Samsung Galaxy Note 5 comparison.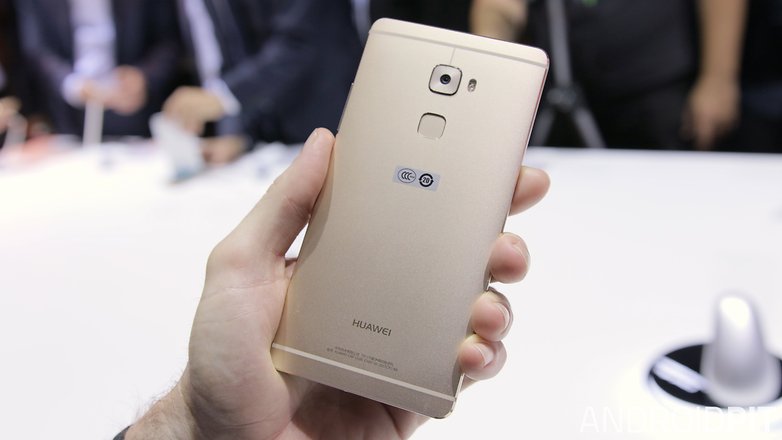 Huawei Watch
Six months after it was previewed at MWC 2015, the Huawei Watch was officially announced at IFA 2015, with pre-orders beginning immediately. The watch may have similar internals to every other smartwatch around but it has seriously good looks and great proportions, and may be the best looking smartwatch of the current crop.
It is also among the first wave of new watches to work on both Android and iOS devices. For more details on the Huawei Watch, including the multitude of pricing options, check our hands-on Huawei Watch review.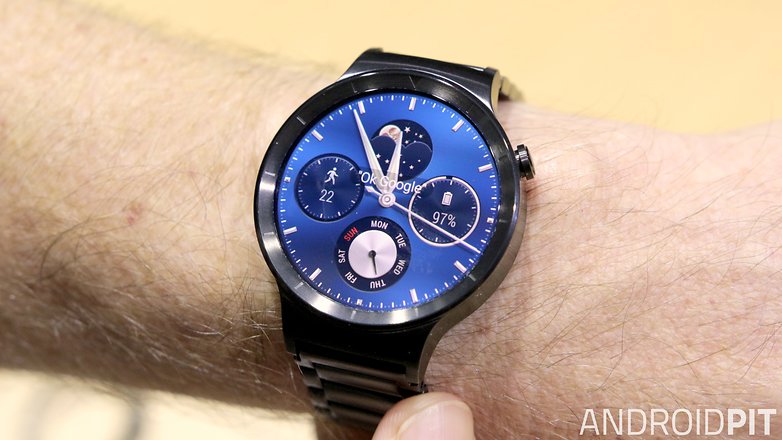 Moto 360 (2nd generation)
The Moto 360 (2nd gen) also launched at IFA. The watch design has improved, but still has a few niggles. We've got our hands-on Moto 360 (2015) review online right now so you can find out what's new with Motorola's wearable sequel, or hit the links below to see how it compares with other smartwatches.
LG Watch Urbane Luxe
LG was showing off its new wearable, the LG Watch Urbane Luxe at IFA. It features a genuine alligator leather strap and 23-karat gold body. The Watch Urbane Luxe is a premium version of the Watch Urbane, with similar interface but a higher price: the Urbane Luxe will cost US$1,200 compared with the US$299 Watch Urbane.
It's a limited edition timepiece, with only 500 units being produced, and it will arrive in October.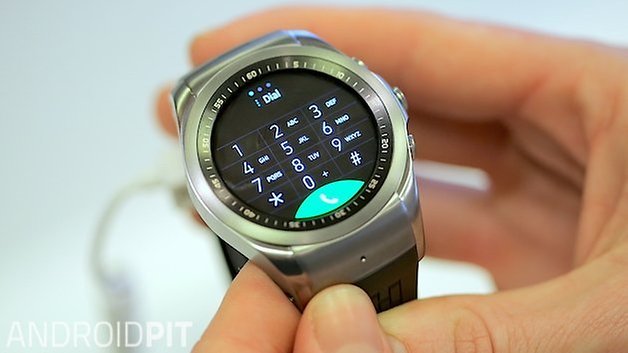 Samsung Gear S2
Samsung recently unveiled its round-faced smartwatch, the Gear S2, which will come in three variants: a Bluetooth version, a 3G version and a Classic version (Bluetooth, with leather strap and ridged face). These new wearables have physical back and home buttons, in addition to a rotating bezel that works with Tizen, Samsung's mobile OS. Hit the links below to read our hands-on review with the Gear S2 and to see how it compares to Motorola's latest smartwatch.
What wasn't at IFA 2015
Devices that were announced ahead of IFA include the Moto G (2015), Moto X Style and Moto X Play from Motorola, OnePlus's OnePlus 2, and Samsung's Galaxy Note 5 and Galaxy S6 Edge+. Hit the links for our hands-on first impressions of these devices.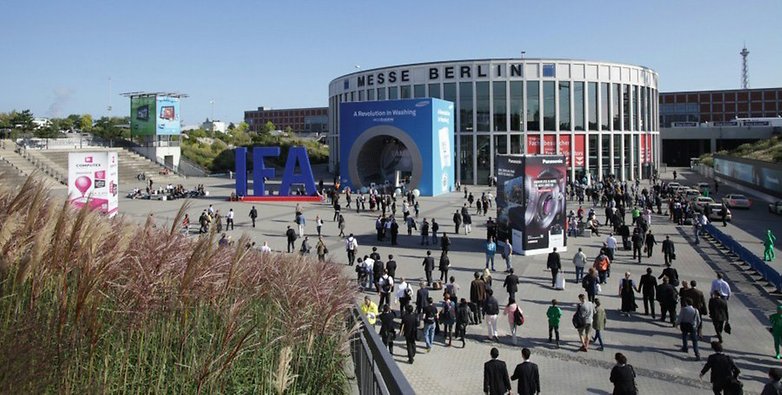 What were your favorite products shown at IFA 2015? Will you be buying any of the devices that were announced?