Update: All the latest from the show
IFA week is upon us. Europe's largest consumer electronics trade show is back for another year to showcase the latest and greatest tech from the biggest manufacturers. The event is well under way, so come and see what's been happening at this year's show.
What is IFA
IFA presents the newest devices and latest innovations from around the world; taking place in Berlin, Germany, between September 2-7 at the ExpoCenter (though it opens for the press a little earlier). This massive venue is expected to see around 240,000 visitors viewing more than 10,000 products during six days of presentations.
IFA is one of the oldest industrial exhibitions in the world, starting in 1924 and going through 1939. It picked up again in 1950, following the end of WWII. IFA stands for 'Internationale Funkausstellung' which is German for 'International Radio Exhibition'. In the past, it was a biennial event but starting in 2005 became an annual event.
In 2003, IFA was the largest consumer electronics fair in the world with 273,800 visitors to more than 1,000 exhibitors. There was over $2.8 billion in placed orders for products. It also has an average of 6,800 accredited journalists from 78 countries. And AndroidPIT will be there in force.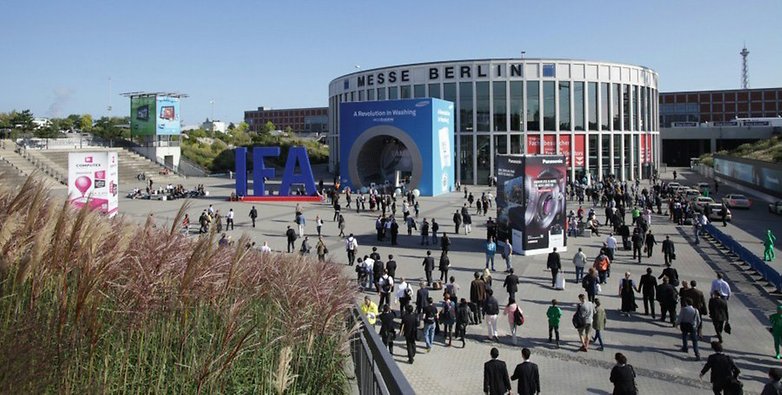 How to get into IFA 2016
You can pick up a one-day ticket to the exhibition for 17 EUR (about $20). Other options including packages with Berlin public transportation are also available.
Highlights from IFA 2016
Below you can find out all the devices which have been revealed so far at the show, and those we still expect to see.
Jump to a section
Smartphones
Asus Zenfone 3 series
Asus was one of the first manufacturers to present at IFA 2016, introducing the ZenWatch 3 and providing us some hands-on time with the Zenfone 3, Zenfone 3 Laser and Zenfone 3 Deluxe.
The recent Asus devices have done impressive things at their price point, but with the Zenfone 3 Deluxe costing upwards of 699 euros (around $780), we were excited to see what Asus had to offer with this premium handset.
The Deluxe model we tested housed 6 GB of RAM and a Snapdragon 821 processor, and it left us with a good taste in our mouths. Check out our hands-on reviews of the Zenfone 3 Deluxe and the Zenfone 3 at the links.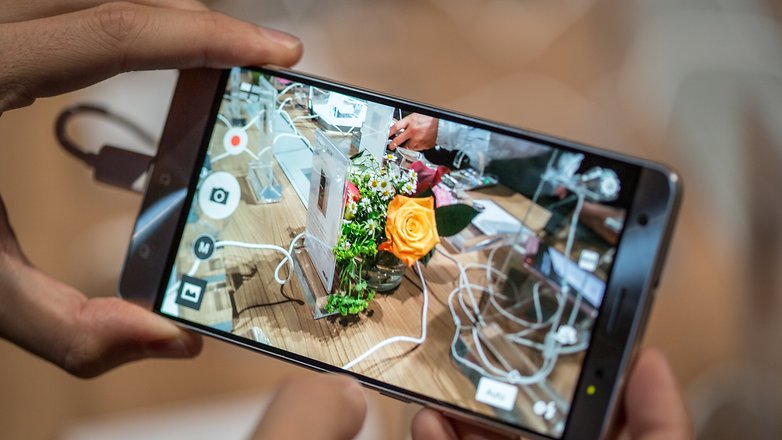 Sony Xperia X Compact
Sony has already released a number of devices this year in its new Xperia X line but one more could be on its way. Rumor has it that a new Compact model, the Xperia X Compact, will be shown off at IFA.
It's suggested that the X Compact would have a 4.6-inch 1080p display, Snapdragon 820 processor and 4 GB of RAM. This could become the new king of Android's range of smaller handsets (as if that even exists) and we could see it show up at Sony's press conference this coming Thursday.
Sony is also said to be priming a new flagship with the model number F8331. This is what some folks are calling the Xperia XR and it's expected to be a new flagship with USB Type-C, an all-new Sony design (with rounded sides) and a 23 MP rear camera. We'll hopefully have more on this throughout the week.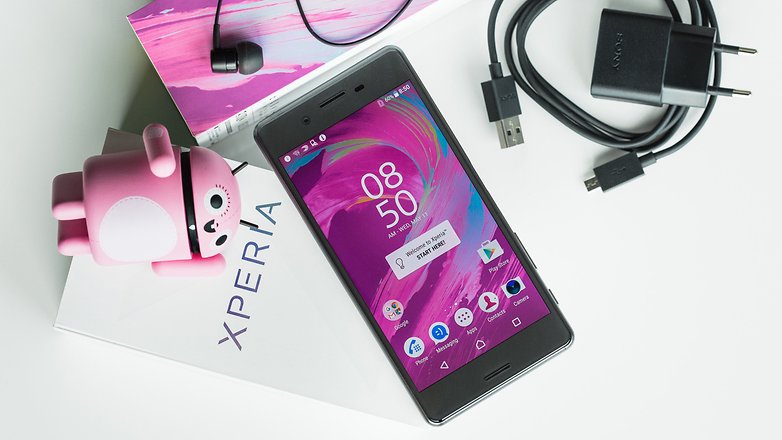 Xiaomi Mi Note 2
Xiaomi has given us some home runs this year and the Chinese powerhouse manufacturer could unveil its upcoming Mi Note 2 at IFA this year. We know that this Xiaomi phablet will be released this year but there is no confirmed date for the unveiling.
So far, we have some interesting rumors on the Xiaomi Mi Note 2 specs and features. Like the flagship Xiaomi Mi 5, the Mi Note 2 could come in two different versions: a normal and Pro version. Both could come with 5.7-inch displays and 3,600-mAh batteries. But the Pro version could come with a Snapdragon 823, 6 GB RAM and 256 GB of internal memory, as opposed to the Snapdragon 820, 4 GB RAM and 32 GB of internal memory expected in the normal version.
What's more, the latest rumors suggest the Mi Note 2 could arrive with a curved display, to put it in direct competition with Samsung's Galaxy Note 7. Here's everything we know so far about the Xiaomi Mi Note 2.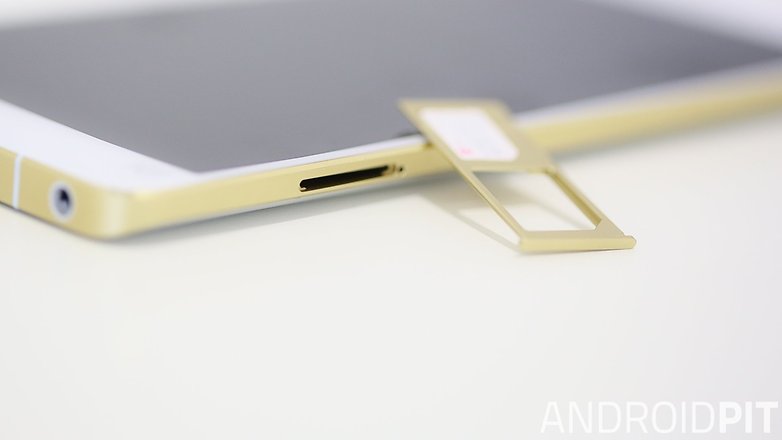 Huawei Nova and Nova Plus
The Huawei Watch 2 was a no-show at this year's IFA, but instead we were treated to two new smartphones, the Huawei Nova and the Huawei Nova Plus.
These handsets fill a gap in Huawei's midrange and the 5-inch model, packing a 3020 mAh battery, could be a new competitor for the best small Android phone crown.
Read our Huawei Nova and Nova Plus review at the link.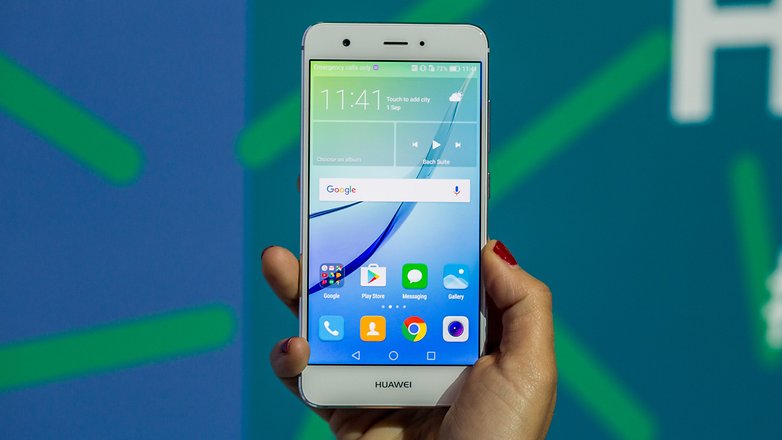 LG V20
The LG V20 is official and Google announced that it would be the first smartphone to run Android 7.0 Nougat. Despite being set for release soon, it looks unlikely that this device will be at IFA. AndroidPIT reached out to Ken Hong, Senior Director, Global Communications of LG, back in May and he told us that LG "has no plans to introduce a new smartphone at IFA." This would also rule out an appearance of the LG G Flex 3.
For everything we know so far about the LG V20, hit the link.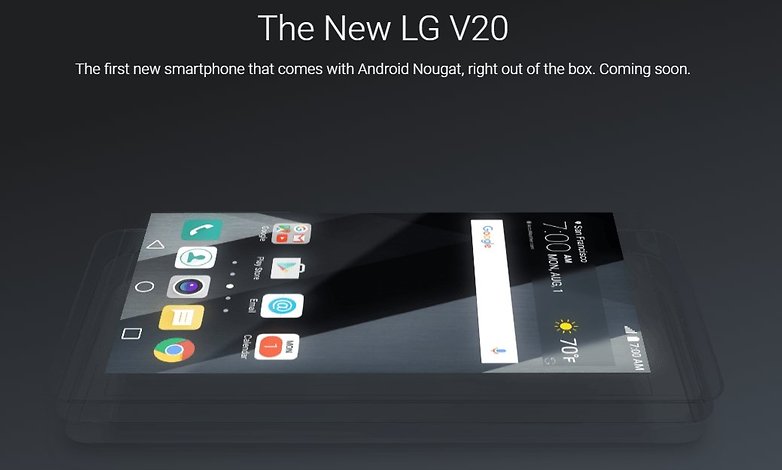 Moto Z Play
The Moto Z Play could also make an appearance at this year's IFA. This handset is expected to offer a 5.5-inch 1080p display, 3 GB of RAM, a Snapdragon 625 processor, modular functionality and a 3.5 mm headset jack (notably missing from recent Lenovo Moto Z devices). Where exactly this device fits in with current Moto lineup we don't yet know, but we might find out during IFA.
Smartwatches
Samsung Gear S3
The Samsung Gear S2 was unveiled at IFA in 2015 among a glut of other smartwatches. But this wearable was different and, undoubtedly, outshined the competition. It's a Tizen-powered smartwatch with a rotating bezel. It's durable, intuitive and well made.
Samsung followed up this year with a pair of Gear S3s, the Gear S3 Classic and the Gear S3 Frontier. These are similar in design to last year's smartwatch, featuring the same rotating bezel, but are a little thicker, with the Frontier aimed as a more "sporty" product with a plastic strap, and the Classic coming with some genuine leather.
Find out everything we know about these watches in our hands-on Samsung Gear S3 review.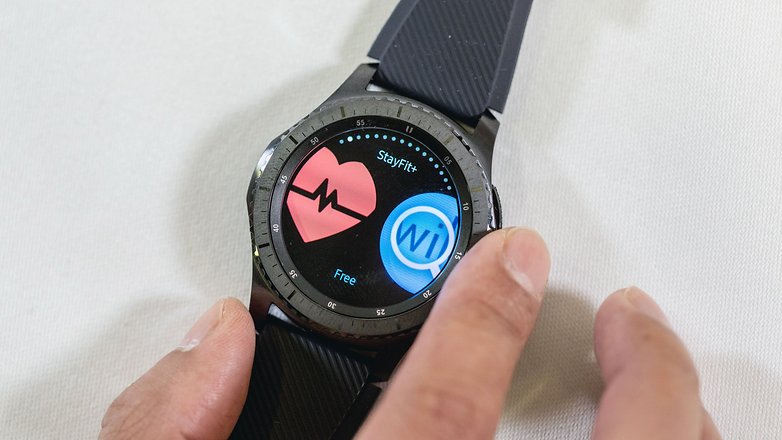 Asus Zenwatch 3
Asus revealed the Zenwatch 3 today, a fully circular smartwatch with a three-button design. The body is made of 'jewelry grade' stainless steel and it houses a 1.39-inch AMOLED display with a 400x400 resolution.
At a glance, it looked like an attractive smartwatch, but it's 229 euro price tag (249 euros – around 278 dollars – if you want to swap the plastic strap for some Italian leather) might still be too much for a technology that most people still see as a novelty.
Look out for our hands-on review coming later.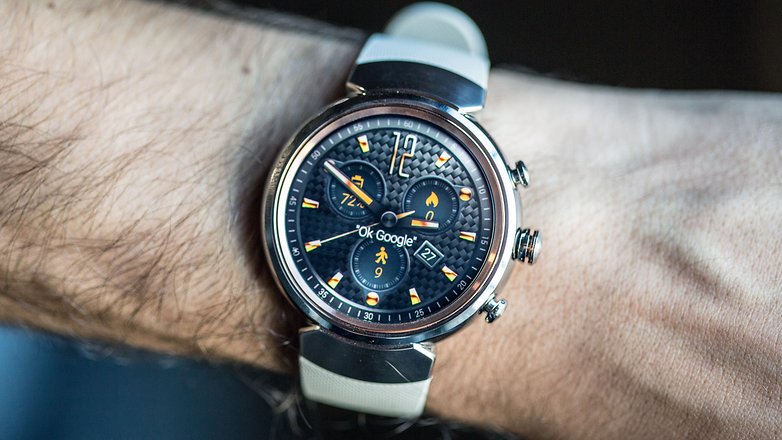 Fitbit
Fitbit is set to launch two devices at IFA 2016, according to Wareable. There are many fitness trackers on the market but Fitbit has continually stood out in our evaluations. We'll see what interesting features are added to this year's fitness trackers at IFA.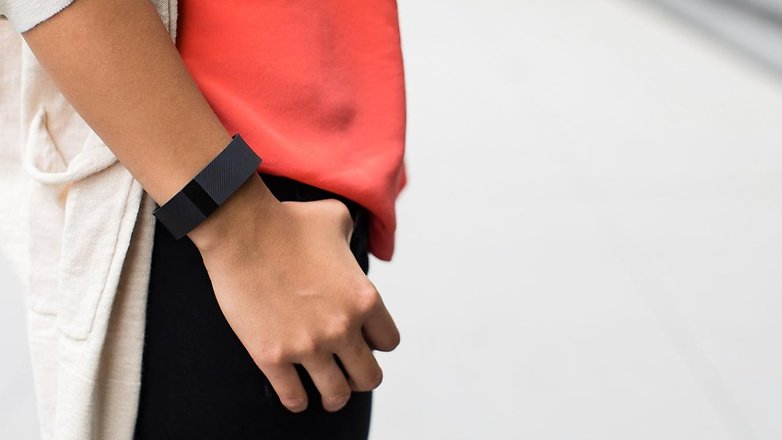 So what do you want to see this year at IFA? Let us know in the comments below.