A couple of weeks ago we gave you our first impressions of the successor to CyanogenMod, Lineage OS. We were pleasantly surprised to find that upgrading to the new system was relatively easy, which stirred up early hope for easy future updates. As the first official builds are released for specific smartphones, we will keep you up to date on the current status of the Lineage OS rollout.
I have some great ideas for topics that AndroidPIT could write about.
What do you think?
Lineage OS: what is the current status of the project?
Lineage OS follows in the footsteps of CyanogenMod. The first version was released with the version number Lineage OS 14.1, the term "cm" is found in many places in the source code and former CyanogenMod users will be able to get with the program relatively quickly.
Earlier versions of Android will no longer be supported by Lineage OS, as developers are concentrating on Android Nougat for the new firmware. Some older smartphones and tablets have now reached "the end of the line." For this reason, the Lineage developers have made it possible to use Nougat even on smartphones without Vulkan support.
Lineage OS: these devices are supported already
Since the dust has settled somewhat after the demise of CyanogenMod, the Lineage OS infrastructure is now under construction. In the meantime, the first regular builds of the firmware are available, and around 80 devices are already supported by the project.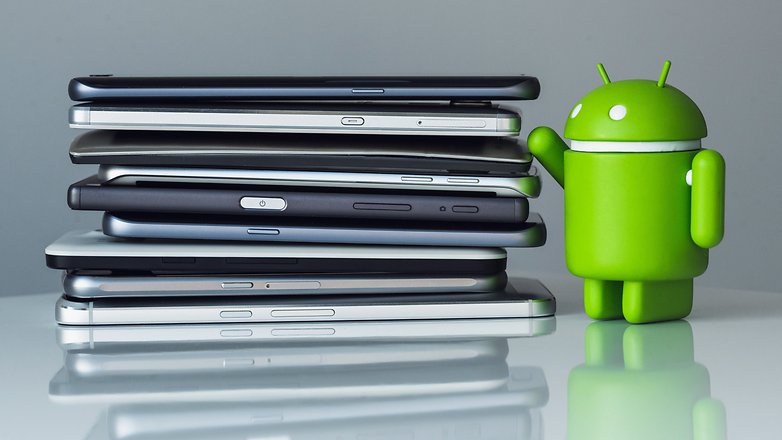 This includes several Nexus smartphones and tablets (4, 5, 7 (2013), 6, 5X and 6P), LG's G2, G3 and G4, HTC One M7 and One M8, some Motorola smartphones (including Moto G3, Moto G4, G4 Plus and second generation Moto X) and the OnePlus One, OnePlus 2 and OnePlus X.
CyanogenMod experts will find their way around quickly. As usual, there's official support for various smartphones, and firmware is generated for them on a regular basis. Experimental builds are used to enable the transition from CyanogenMod to Lineage OS. A real fresh start can be found with nightly builds, a wipe and Gapps. The download servers are already switched on, and you can download the firmware for your smartphones and tablets at a reasonable speed. Once you have installed Lineage the OTA update function also becomes available.
The statistics page shows that Lineage OS already has more than 200,000 active installations, so it's already making good progress. From all appearances it certainly looks like we're dealing with a worthy successor to CyanogenMod.
Lineage OS is off to a good start
What do you think?
Lineage OS: track updates for the project
At present the social web channels are not very active. Whether you look at Twitter, Facebook or Google+, the conversation on the rollout for Lineage OS is not taking place there. All is not lost, as Lineage OS have released an extensive blog article, summarizing all the important details. Among other things of note, there's an indication that the Lineage firmware does not allow root access by default. This must first be enabled with additional flashable data, which can be found on a separate download page.
If you would like to see what the developers are currently up to, the LineageOS Changelog app provides all the details:
LineageOS Changelog

Lineage OS: no root, but that's a feature
If you can do without a rooted smartphone, you had better not install it as an extra. Google has recently implemented even stricter measures against device tampering and expanded the Android SafetyNet, which performs a comprehensive integrity check. The SafetyNet check was successful with an LG G3 we tested which still had the factory settings. After the extra was installed the SafetyNet authentication failed, even if the root was uninstalled. Only a complete factory reset allowed us to conduct a successful test. It's still unclear whether an OTA update will interfere with the SafetyNet check.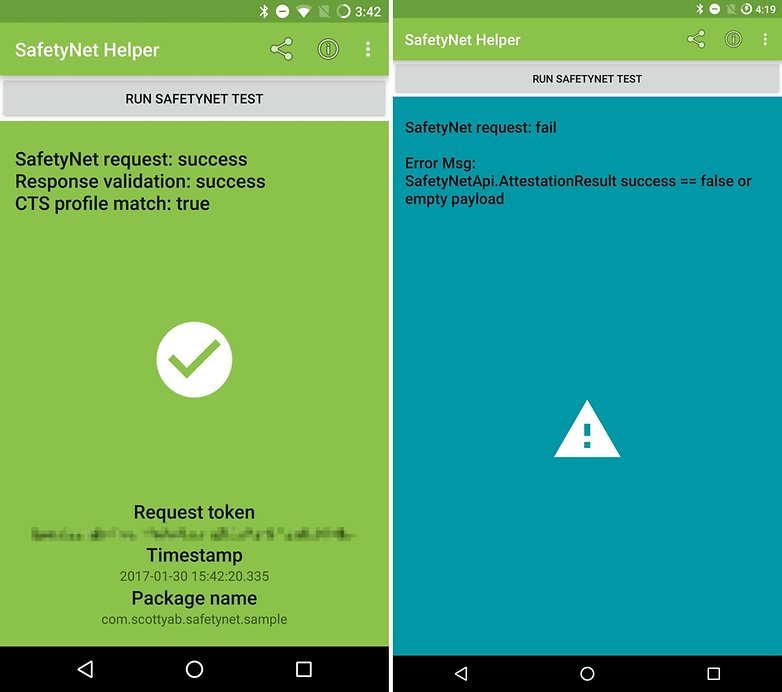 Tested with:
SafetyNet Helper Sample

Overall, the launch of Lineage OS appear to be successful. The development doesn't stand out much from CyanogenMod, but this was to be expected at first. New features will be added over time. Abandoning the root appears to be manageable for most users, especially as the reasons why you actually need it disappear. If you still need rooting, you can easily install it.
I'll stick with Lineage OS without root.
What do you think?
In the foreseeable future, Lineage OS will become a good option for those smartphones whose manufacturers have discontinued support for new firmware versions and security patches. Whether this will continue to be the case, only time will tell. However, the foundation has been laid and we strongly hope that we'll have a lot of fun with Lineage OS.
Have you tried Lineage OS? What are your impressions? Let us know in the comments below.