New stock camera for Google Edition S4 and HTC One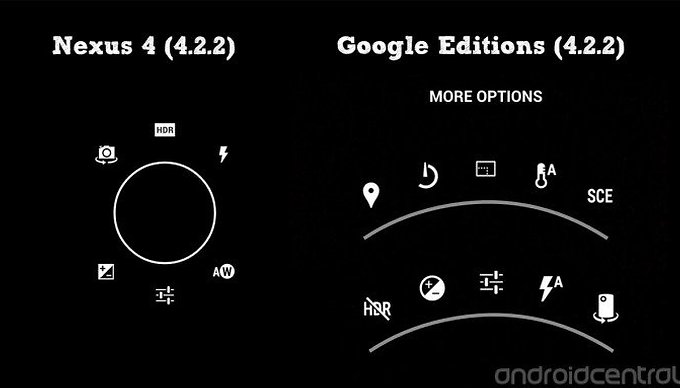 Well, the Google Edition Galaxy S4 and One are on their way to the hands of consumers starting today after the long anticipation behind their release. In fact, the newest editions of these smartphones are even sporting a brand new redesigned camera app.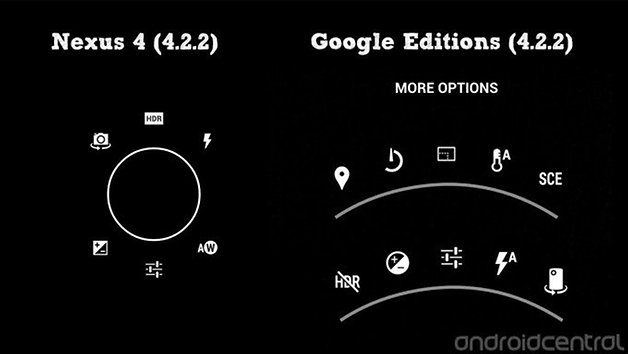 The camera app that is shipping with the Google branded Samsung and HTC phones is a later version than that on the Nexus 4, Google's own phone and the flagship device with pure Android. Among the changes is a little UI tweak from a circle shaped menu to one that resembles more of an arch. As well, settings have been moved around a bit and you can even use the volume buttons on your device to act as a shutter button. For those looking for a more "physical" feel to their camera experience, this is an added bonus.
Other users to look forward to updated camera too?
As noted when it was played around with last month in a leaked version of Android 4.3, this most likely will be the way that Android 4.3 is heading. That is, whenever we see an update to Android 4.3. For now, it seems that S4 and One users who are sporting pure Android will be the first to enjoy these new features. While there has been no news yet of an update for the Nexus 4, here's to hoping they too will get this update ported to them shortly.
Here's to also hoping that Google will plan on releasing this camera app in the Google Play Store, much like they did with their keyboard.