 Galaxy Note 2 Android 4.3 update misses the mark
You may recall just last week that I reported that the rollout of Android 4.3 to North American Samsung customers with a Galaxy S3 or Galaxy S4 was almost complete, even though many users had not yet received the OTA update. Those with the Galaxy Note 2 seemed to be next in line and yet so far only Sprint has rolled out the scheduled update with the other major carriers having nothing to show as December 2nd came and went.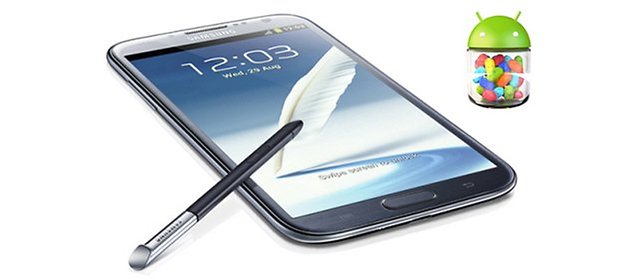 International versions of the Note 2 have been getting Jelly Bean for weeks now, while in the US only Sprint customers have anything to show for their patience. Verizon were scheduled to release Android 4.3 to the Note 2 on Friday last week, but that date came and went with nothing happening and no news as to why. T-Mobile, US Cellular and AT&T are all expected to release the update this week, but no one got off to a fine start on Monday, and customers continue to wait.
While it may be frustrating to wait longer than expected, if the update happens without any of the problems that have plagued the North American Android 4.3 updates for the S4 and S3, and even more so on international variants, then the wait will be well worth it. Just think of all the Samsung owners who have ended up with an unusable handset for weeks while Samsung works on a fix. Meanwhile, north of the border, Canadian carriers continue to push out the update, with some smaller carriers getting it out successfully before the big guns to the south.
Are you waiting patiently for the Note 2 update? What is your feedback on the carrier response to the update?