Nokia 6.1 review: a necessary evolution
Talking about Nokia teleports us to our first forays with mobile phones. It's like traveling back in time, at least for me anyway. When I turned on the device and heard the first noises, it was a real déjà vu feeling for me. The smartphones that are now produced by HDM Global are far removed from the 'unintelligent' phones. But apart from the initial music, there's not much else that reminds you of the old devices.
Even if they may seem vintage, the only thing vintage about the devices is their name. They still have a sleek design that makes you fall in love. Yes, I confess, I'm a fan. After its launch into the smartphone world in 2017, Nokia released a full slate of 5 devices this year. The Nokia 6.1 is a mid-range that has surprised me quite a lot. Want to know why?
Have you ever heard of CERBER?
Choose "No, I have never." or "Yes, I have.".
Oops! Seems like something went wrong. Reloading might help.

Oops! Seems like something went wrong. Reloading might help.
Good
✓

Android One = regular updates and more security

✓

Display with good results

✓

Battery with good autonomy

✓

Headphone jack

✓

No notch!
Bad
✕

Too wide

✕

Fingerprint sensor is too low

✕

Camera can be slow
Nokia 6 (2018) release date and price
The new Nokia 6.1 is now on sale and has a starting price of $269 for the 4GB model with 32GB of internal memory. There's a black model, a white model, and a blue model available.
Love at first sight
Anyone who says physique isn't the first thing they notice is lying. This doesn't mean it's important, that much is clear, but first impressions say a lot. When I first saw the Nokia 6.1, it was sparkling. It's not the most beautiful thing I've ever seen, but it did my catch my attention for its originality and elegance.
Its glass and aluminum frame differs from the latest trends. And I'll be honest with you, this element really won me over. I'm not a fan of shiny bodies that collect fingerprints all the time. There's also a thin copper line that runs through the body of the device to round off its elegance and minimalism. And it doesn't stop there. The copper also surrounds the camera, the fingerprint sensor and the buttons, which gives the device a different and very personal touch.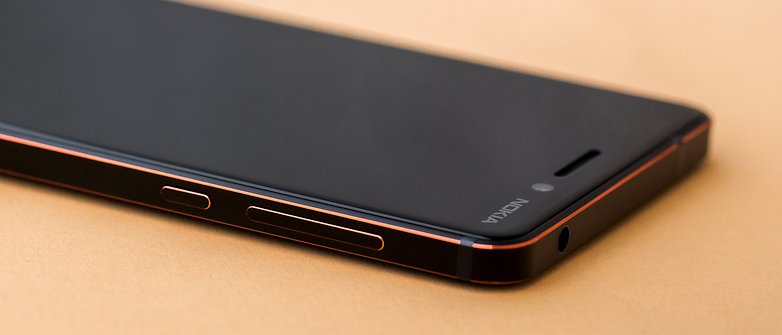 On the front there are no traces of the now fashionable notch. Thank you, Nokia! The design is more classical with wide edges on the top and bottom, and quite thin edges on the sides. On the back, as on last year's Nokia 6, the camera and flash are placed vertically on the center of the top of the device. The fingerprint sensor is immediately below that (too low to be comfortably placed) is incorporated into this year's version. This arrangement puts the Nokia logo right in the middle of the smartphone. The decision to place the sensor at the rear has not, however, reduced the bezels of the device. The camera barely sticks out, which is also a trend lately.
The headphone jack is on the top. Thanks again, Nokia! These jacks are in danger of going into extinction on new devices. On the right side there's the classic volume control and power buttons, while on the left there's the SIM card compartment with two slots inside: one for the SIM card and another for the microSD, or alternatively, another SIM (Nano-SIM, dual stand-by).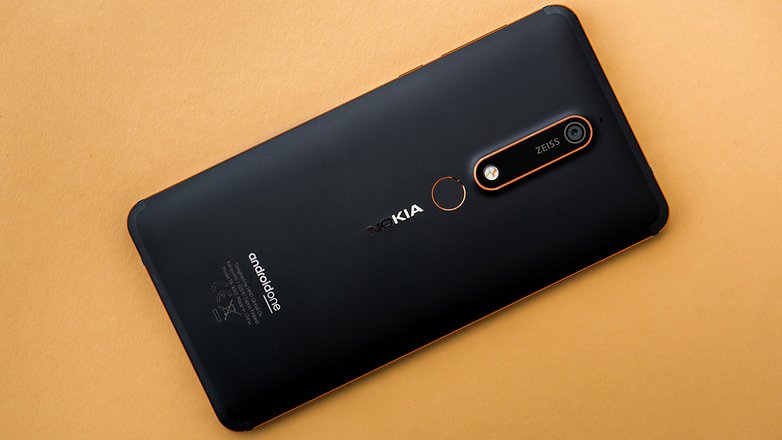 The Nokia 6.1 is a bit robust at 172 grams. It's not very heavy in your hands, but it's firm and consistent thanks to the very thick aluminum that characterizes the Finnish brand. In my opinion, the frame is too wide, especially if you don't have especially large hands.
Good results in a class format
The new Nokia will evoke a lot of nostalgia. In addition to the design, the 5.5-inch 16:9 format screen also shows that it's far removed from the latest trends. The IPS LCD panels has a resolution of 1080 x 1920 pixels (403 ppi). Covered with Gorilla Glass 3, it responds well in everyday use and the colors look beautiful and bright. With the dimensions it has, however, a little more of it could be used, since the upper and lower bezels are too large and there is still a lot of potential space left to use (73.2% screen-to-body ratio).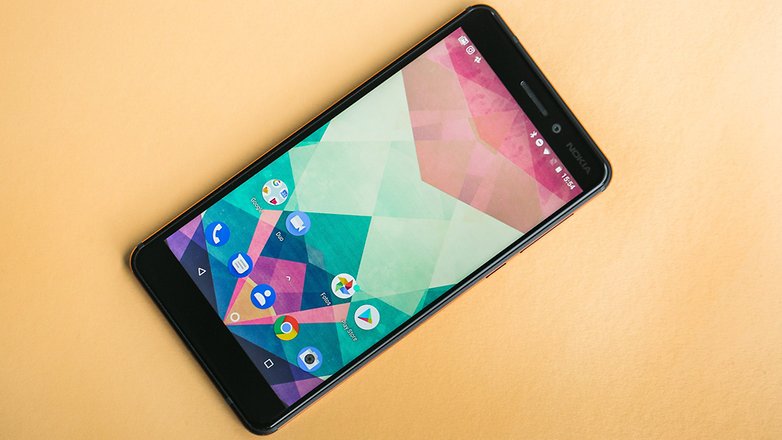 Beautiful inside as well
If you dig a little deeper, the Nokia 6.1 has many more surprises inside. The first surprise comes with Android One as standard. The decision to carry the purest version of Android has widely been celebrated. This is without a doubt a success and means that the updates come directly from Google. The software is better and faster and come with the latest security patches (it's the patch from April 1, 2018). It also helps that the smartphone has the latest version of Android, Oreo 8.1.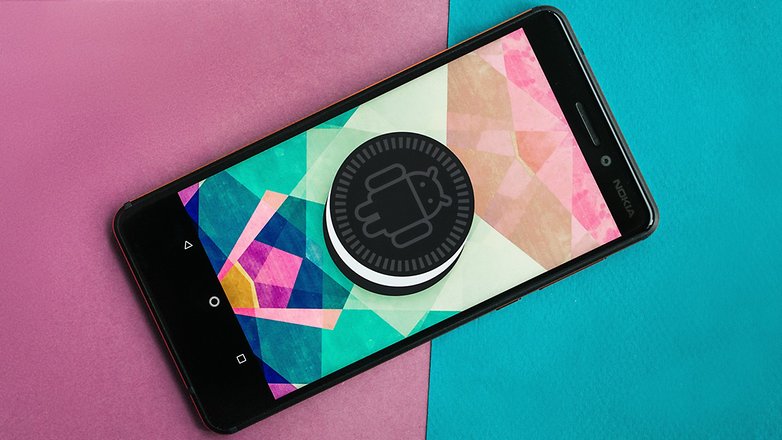 More power means better performance
The Nokia mid-range features a Snapdragon 630 processor, which is also found in other powerful devices in its class such as the Motorola Moto X4 and Moto G6 Plus. The leap that the Nokia 6 took from the 430 is noticeable.
The Nokia 6.1 runs well with demanding games like Need for Speed: No Limits or PUBG. The GPU isn't one of the most powerful, but it look good and loads easily without delaying. Playing games is easy and fluid, but the device gets a little hot once you've been playing for a while, which is to be expected. I have to confess that I didn't expect too much, especially when playing PUBG where refreshing is always a problem and I haven't had the slightest problem and was pleasantly surprised with the result. Maybe it's not enough for the serious gamers, but for beginners like me it's more than enough. All in all, the performance is better in practice than it is on paper.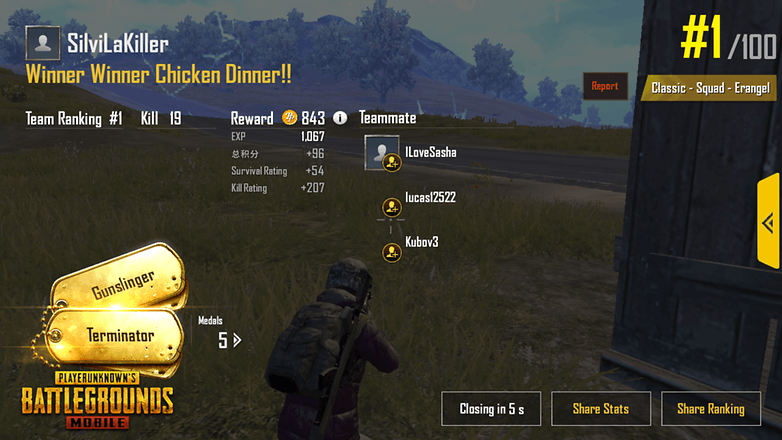 Bluetooth 5.0 for better sound
Even if we only talk about the audio of the Nokia 6.1, there's been remarkable improvement over the previous model. The speakers are still on the bottom of the device and provide stereo sound that's not all that bad. That's significant improvement if you live in your headphones. This is also noticeable thanks to the addition of Bluetooth 5.1, which despite not allowing double pairing, increases the audio quality for wireless headphones.
Apart from the mini-jack for the headphones on top that I mentioned earlier, and that makes me very happy (I'm a traditionalist), the Nokia smartphone also allows audio output via a USB type-C port.
The Nokia 6.1 comes with headphones. At first glance, they don't look that appealing, and they're quite low-quality. They reminded me of the headphones that they hand out on long flights. It's pure plastic that just distorts the sound. But this unimportant detail is forgotten when you test the device's sound quality with another set of headphones. So you'll have to take them for they are, a simple add-on when you're having a conversation from your smartphone.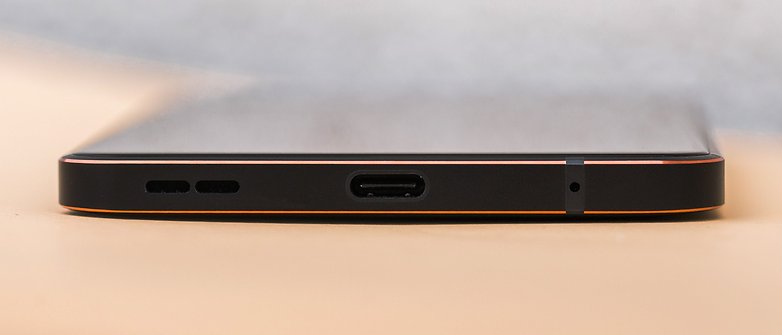 An unspectacular camera
On the camera side, the Nokia 6.1 features a 16 megapixel rear sensor with a f/2.0 aperture, which says a lot and will be a great aid when you take pictures in daylight. It produces vivid colors and a lot of detail, but when it gets dark it doesn't respond very well. The selfie camera, on the other hand, has 8 MP and an f/2.0 aperture, and produces only average results.
The camera app is simple and easy to use and it also features a manual mode where you can adjust the ISO and the manual focus. You can also shift the white balance for better brightness. It's not a camera for photography lovers, I must say, but the results are acceptable and out of step for normal use, although I've had several problems with the focus. It's not normal for me to take unfocused pictures, but this would sometimes happen with the Nokia 6.1. The camera has left me stranded a few times… if you want to shoot a lot of photos in a short period of time, it frequently has delays and often needs to be restarted.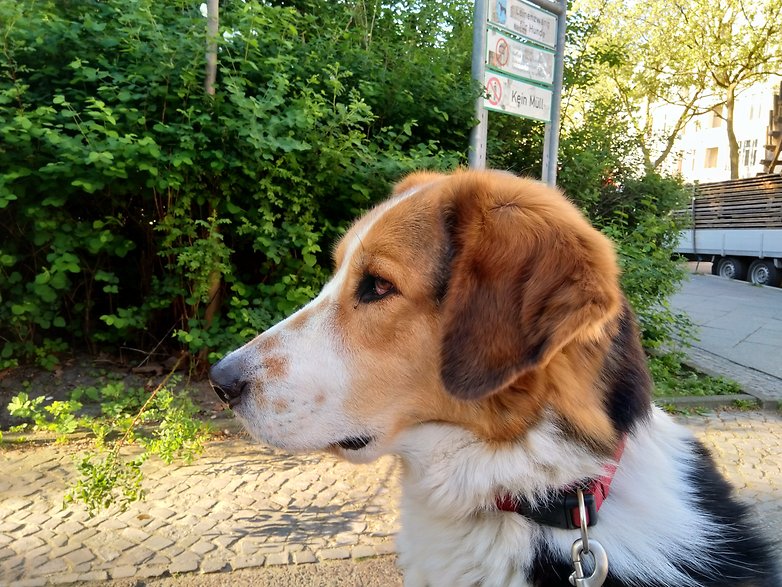 The Nokia 6.1 is capable of recording 4K videos, which follows the current fashion, and in my experience using this feature, the image quality was average and the sound recording was exceptional. Again, the device reacts slowly if you want to record quickly. The focus is also disappointing. Even if you click on the screen where you want to focus, the smartphone does what it wants and focuses as it pleases.
We all know that speed is important for taking good good pictures and videos, and the Nokia 6.1 leaves something to be desired in this respect. It's okay when it leaves you stranded when you're just taking a few pictures of your dog, but then it delays when you're in the middle of an Arctic Monkeys concert...No! That's not okay!
Enviable autonomy and fast charging
The battery in the Nokia 6.1 has 3000 mAh and holds another one of the device's surprises. With normal use, you can reach the end of the day without having to charge the device again. You can surf, send WhatsApp messages, check Google Maps and even take pictures (without doing all this too much, of course) and leave your house without bringing your charger.
When we tested the smartphone with the Mark Battery Work 2.0 PC battery test, we found some great results. Its 9 hours and 13 minutes of active display time puts the device well above some of the big flagships like the OnePlus 6 and it almost holds up as long as its counterpart, the Nokia 8.
One of the main advantages is that Nokia has implemented fast charging on its 2018 version of the Nokia 6. This is another big step that highlights the evolution of the HDM Global smartphone. It's possible to charge the device to 100% in a very short time. 1 hour and 40 minutes is enough to fully charge the device. Even though the data sheet says it take 15 minutes to be charged half way, in our test it took 32 minutes. That's a very good number that doesn't disappoint.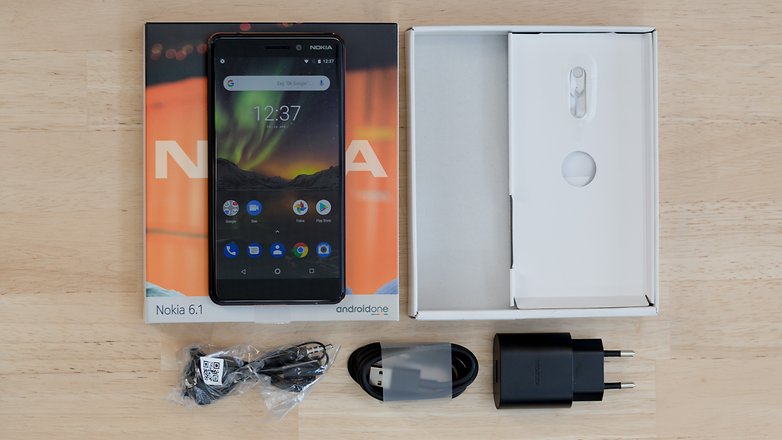 Nokia 6 (2018) technical specifications
Dimensions:
148.8 x 75.8 x 8.15 mm
Weight:
172 g
Battery size:
3000 mAh
Screen size:
5.5 in
Display technology:
LCD
Screen:
1920 x 1080 pixels (401 ppi)
Front camera:
13 megapixels
Rear camera:
16 megapixels
Flashlight:
Dual-LED
Android version:
7.1.1 - Nougat
User interface:
Stock Android
RAM:
4 GB
Internal storage:
32 GB
64 GB
Removable storage:
microSD
Chipset:
Qualcomm Snapdragon 630
Number of cores:
8
Max. clock speed:
2.2 GHz
Connectivity:
HSPA, LTE, Bluetooth 5.0
Solid and cheap: A winning combination
The renewed version of the Nokia 6 has surprised me. There's more power, 1 GB more of RAM, Android One and Android Oreo, which makes this new version the logical and necessary evolution from its predecessor. It's faster, with more autonomy, and is perfectly capable of multitasking at a good price. What more can you ask of a mid-range? If I could, I would make the phone slightly slimmer and would change the location of the fingerprint reader. I'd also make the camera respond a little faster.
If you purchase this device, you'll know what you have in your hand and you'll have to avoid comparing it with much more advanced devices. The HDM Global smartphone can stand up to its competitors and sometimes can walk all over them, as it does with the Motorola Moto G series (even though the Moto G6 Plus has the 18:9 screen I've missed). For a mid-range device, the Nokia 6.1 is a very good choice. And it's pretty cheap as well, so the device has a lot going for it.