The OnePlus 2 can now say hello to a new software update: the OnePlus Android smartphone will now start getting an upgraded version, bumping it up to OxygenOS 3.5.8. Unfortunately, the update won't bring Nougat to the phone. Read on to learn more about the update.
I would like to try playing games with a TV box.
What do you think?
OxygenOS 3.5.8
Owners of the OnePlus 2 have been looking forward to an Android 7.0 Nougat update for some time now. Unfortunately, today is not their lucky day. The OxygenOS 3.5.8 update is rolling out, but it won't be bringing Nougat to the device. The update will, however, still include the March security patch and some bug fixes. These bug fixes will include: echos during Duo video calls, network dropping, audio compatibility and roaming issues. Users can expect the update to arrive OTA in the next few days.
I am disappointed that this update won't be bringing Nougat to my phone
What do you think?
OxygenOS 3.5.5
OnePlus has starting rolling out an update to OxygenOS bringing it to version 3.5.5, as reported in their forum. The update will happen over-the-air (OTA). However, not all phones will get the update all at once, but within the coming days, so you need to be a bit patient.
What can OnePlus 2 owners expect with the update? They will now be able to make use of the newly supported VoLTE function (though not all carriers). The manufacturer has also added App Lock and a battery saving mode, which can be switched on in the settings of your phone under Battery. Under Developer Options in the settings, there is a new Gaming Mode. Shelf optimization, the user interface and apps like Clock also got revamped.
In addition, the new update will also include the Android security patch from December, wiping out some bugs and creating a more stable system. Two issues are reported with the update though: for one, the Clock, Calculator and Messenger apps will all be replaced with OnePlus apps if you have never updated the Google apps. Secondly, some phone settings might be brought back to default.
If you are having issues with 3.5.5 and want to downgrade to 3.1.0 for whatever reason, OnePlus provides you with the steps to do it.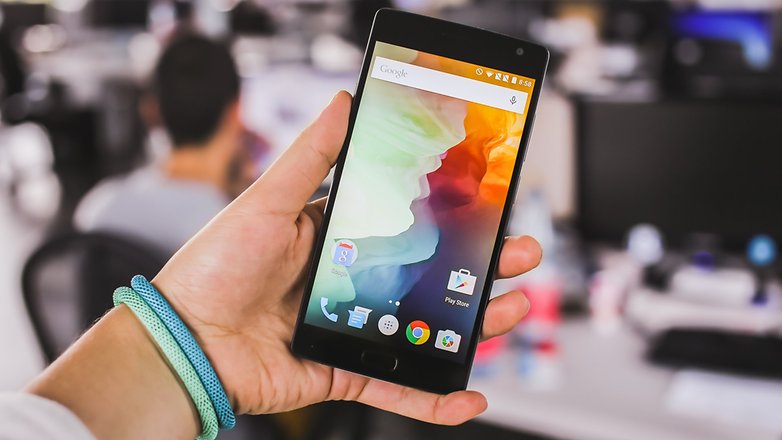 OxygenOS 3.0
In June 2016, OnePlus previously rolled Oxygen OS 3.0.2, based on Android 6.0.1 Marshmallow, to users. The update began to hit devices on June 5, and OnePlus hoped to have it fully deployed within 48 hours.
The update clears your stored fingerprints, so you will have to rescan your fingers once the update is installed. Otherwise, it comes with a host of improvements, including Marshmallow's battery-saving Doze mode and a new camera UI. Find out more about the update and what it contains in the OnePlus forums.
Previously. a user had reached out to Android Police with a set of screenshots showing their OnePlus 2 running OxygenOS 3.0 based on Android Marshmallow, suggesting that a soak test of the update was underway. The images show not only the new OS version number but also some changes that OnePlus has made to its own operating system. These changes include new wallpaper, an alert slider and more customization options for the home screen.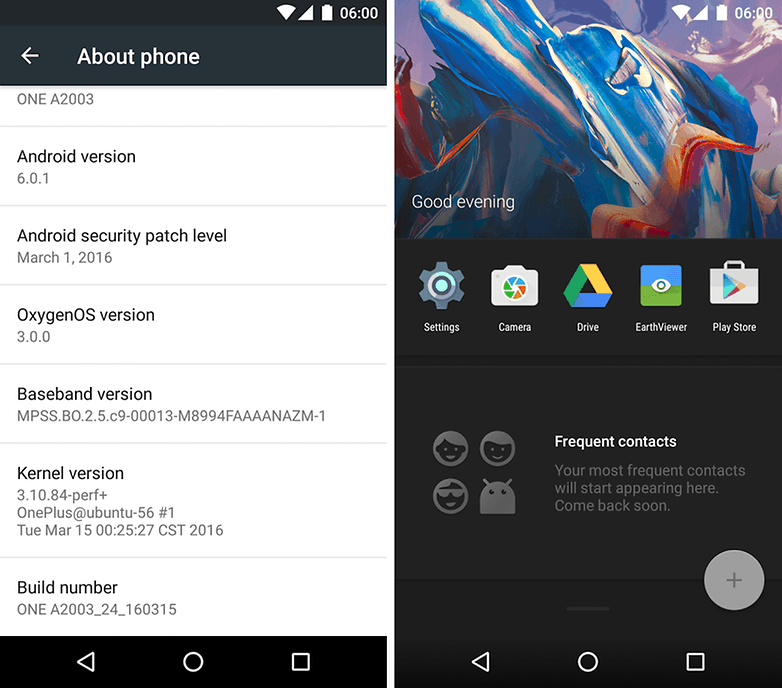 OxygenOS 2.2.0
OnePlus announced the OxygenOS 2.2.0 rollout on December 21. It's an incremental deployment, so it may take some time to arrive on your device, but rest assured it's on its way.
The update brings security patches, as well as a number of fixes, including for dual SIM preference selection issues and Google Camera bugs. It also adds a quick setting for adjustable screen temperature, holiday wallpapers and the ability to hide the search bar option in launcher settings.
For more information, visit the OnePlus forums.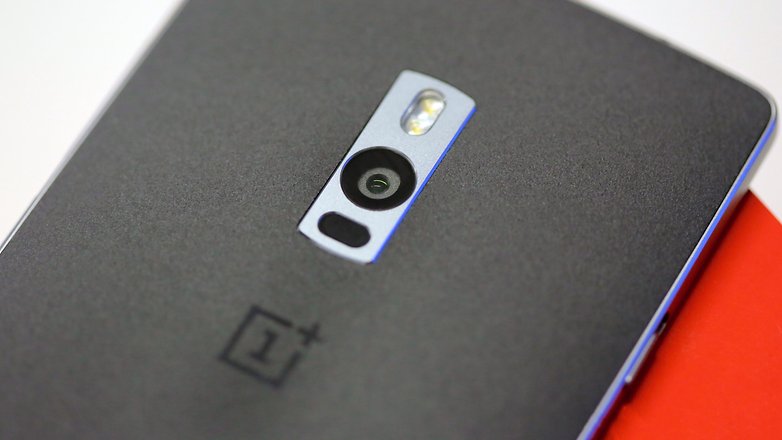 OxygenOS 2.1.0
The OxygenOS 2.1.0 update was announced via the OnePlus forums, with the following improvements:
Manual camera mode
Raw support for third party camera apps
Color balance slider in display settings for adjusting the color tone of the screen, a feature recently seen on the Huawei Mate S)
Added Exchange support
Fixes for problems with popular third party apps
Telephone service improvements to reduce "lag" when you turn airplane mode on or off
Other bug fixes and improvements
While these updates are welcome, it's unclear whether they cover some of the issues we were expecting. Several problems have been reported as a result of installing the previous update, OxygenOS 2.0.2, including battery drain, fingerprint scanner issues, poor quality images from the front-facing camera, and broken third-party camera apps.
While the latter has been fixed, and manual mode could improve the front-facing camera quality, we'll have to wait to see whether the other problems have been fully addressed. You can download the OxygenOS 2.1.0 zip file here to flash the update yourself, should you wish to do so.
Have you had any problems with the OnePlus 2? What additions do you want to see in OxygenOS 2.1? Let us know in the comments.
Today's Best Prices: OnePlus 2
Where to buy OnePlus 2
Best price