PUBG Mobile goes to war, gets clans, achievements and more
One of the greatest modern games, Player Unknown's Battlegrounds (popularly known as PUBG), arrived on Android earlier this year and has proved a smash hit. Even better, this mobile version of the popular battle royale game is being well-supported, and a bunch of new features have just arrived with the latest update. It's World War PUBG! Time to jump into the fight and win that chicken dinner!
Update: version 0.7.0 of PUBG Mobile adds first person, emotes, new features
The new update is dubbed v0.7.0 and is officially available on both the Android and iOS platforms. The latest version comes packed with new features designed to intensify PUBG's multiplayer combat, as confirmed by Tencent and PUBG on Twitter:
#pubgmobile070 is now live on both iOS and Android! Clans, War Mode, Achievements, SLR, Achievement system and more! Parachute in: https://t.co/FA20ukzKl1 pic.twitter.com/2S9jtiX8QK

— PUBG MOBILE (@PUBGMOBILE) July 24, 2018
War mode
This is a new mode in which teams duke it out on a small patch of the battlefield. Players get infinite respawns until one team reaches 100 points. Players earn three points for killing an opponent, one point for killing a downed opponent and one point for saving a teammate. Check out war mode in action in the trailer below:
Clan system
Players can now organize into clans, create and customize unique clan icons and work to earn exclusive rewards by joining the ranks and completing challenges.
What's new in PUBG Mobile 0.70: other highlights and features
New Region Categorization: Nationality, clan, and friend information are now viewable on title screens, and players can enlist in War Zones that are categorized by geographical region
New Achievement System: Players can participate in special challenges to unlock achievements and earn in-game items
Exclusive Skins: Even more eye-catching skins are available for customization, including player armor, weapons, planes and even vehicle finishes
SLR Sniper Rifle: The deadly SLR rifle from the PC version of the game arrives in PUBG Mobile for additional carnage, along with new grip and scope accessories
Although the team behind PUBG Mobile announced the update officially, its availability will depend on your region, so if you don't see the update available for your device, just sit tight, you probably just need to wait for the rollout to reach you.
Watch the trailer for PUBG Mobile version 0.70 here:
To help you get started after downloading the game, we've put together a great list of tips and tricks for it:
Absorbed all our tips and tricks? Good job. You are now ready to launch from the plane with your parachute and duke it out with 100 contenders to be the last one left standing. It's the best battle royale experience on Android, at least until Fortnite arrives to potentially knock PUBG off the top.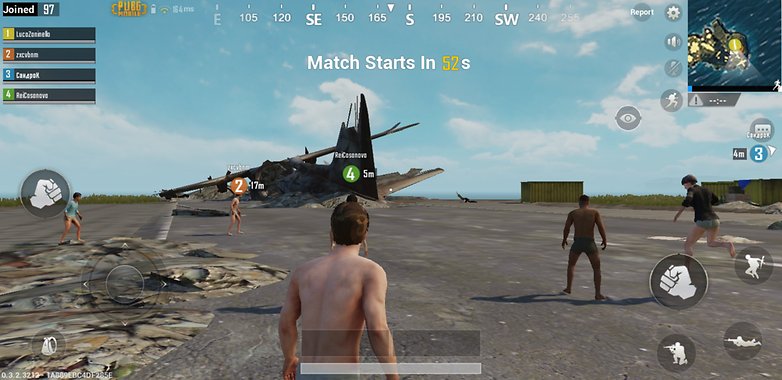 Let us know in the comments if you've been able to try it out, and what you think about the mobile port of this hit game!