PUBG Mobile celebrates 20mil active players with killer update
One of the greatest modern games, Player Unknown's Battlegrounds (popularly known as PUBG), arrived on Android earlier this year and has proved a smash hit. Even better, this mobile version of the popular battle royale game is being well-supported, and a bunch of new features have just arrived with the latest update. Ready to try out some cool new weapons in the jungle? Time to jump into the fight and win that chicken dinner!
20 million warriors around the world
For the first time, PUBG Mobile has clocked more than 20 million players active daily. Last season, more than a billion games were played, and Tencent is celebrating with a new video to mark the occasion with all the numbers about your favorite battle royale:
The 20 million active users every day doesn't include figures from Japan, Korea and China, so the total worldwide number is actually even higher. Last season, which lasted 14 weeks, more than 130 players from more than 200 countries won a total of 864,425,575 chicken dinners.
864,425,575 chicken dinners! How many them were yours?
And that's not all. This news also comes alongside a bumper update for the battle royale, which adds the Sanhok Map, new weapons and more.
Update: version 0.8.0 of PUBG Mobile adds Sanhok map, new weapons, reworked social features and more
With the September update for PlayerUnknown's Battlegrounds Mobile (PUBG Mobile), the new Sanhok map arrives for mobile gamers.
This jungle landscape is a compact area that forces players into intense, close-range firefights in varied terrain. You'll have to adopt new tactics in order to become king of the jungle. To save your data, the new map is available as a separate download from the automatic update, and you can find it in the matchmaking menu.
Sanhok is almost here. What else needs to be said? pic.twitter.com/MUTThIq28s

— PUBG MOBILE (@PUBGMOBILE) September 11, 2018
In addition to the Sanhok map, the latest update adds weapons and social features that make it easier for players to work tactically together in a match, and in a welcome move, makes it easier to report cheaters.
New Weapons and Vehicles: Sanhok comes with numerous new weapons and vehicles, including the Flare Gun, QBZ, Muscle Car and bulletproof UAZ.
Anti-Cheat Measures: Improved detection of cheaters as well as a new reporting function in Spectator Mode, Basic Information and Results
Season data: The overview now shows all statistics of a season, including title, highest rank achieved and more.
Gameplay improvements: The chat system, clan rankings, airdrop items, friend lists and more have been reworked. For all the details, check out the full patch notes here.
Your AKM just got a whole lot more #bling. pic.twitter.com/iMbyb6kHEb

— PUBG MOBILE (@PUBGMOBILE) September 12, 2018
The new update is dubbed v0.8.0 and is officially available on both the Android and iOS platforms.
Although the team behind PUBG Mobile announced the update officially, its availability will depend on your region, so if you don't see the update available for your device, just sit tight, you probably just need to wait for the rollout to reach you.
To help you get started after downloading the game, we've put together a great list of tips and tricks for it:
Absorbed all our tips and tricks? Good job. You are now ready to launch from the plane with your parachute and duke it out with 100 contenders to be the last one left standing. It's the best battle royale experience on Android for many, even though Fortnite has arrived to challenge its supremacy.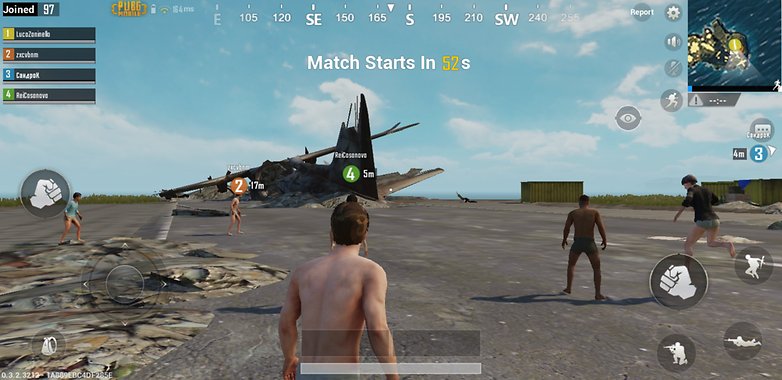 Let us know in the comments if you've been able to try it out, and what you think about the mobile port of this hit game!