Here's why you should buy this year's Samsung Galaxy A5
The Samsung Galaxy A5 (2017) was introduced to the world earlier this year in January and is available now for nearly $100 less than its original price. But the question is: should you seize this opportunity? The device has a lot of potential, so here are its winning qualities that may well sway your decision.
An elegant design
The design of the A series is based on the S series - so this year's Galaxy A5 device is based on the design of the Galaxy S7. The latter is an excellent device, so it wouldn't be unreasonable to expect anything short of a very successful phone for the A5 (2017). The smartphone looks beautiful and mingles very tactfully with the high-end devices, both in terms of how it looks and how it feels. The only issue that may be upsetting to some is the presence of fingerprints on the glass screen, but this problem isn't specific to this phone, all smartphones with a glass screen encounter this issue.
It's obviously reminiscent of its high-end cousin: the body is made of metal and a layer of glass ensures the premium effect is very much present. It also has some other points that make it stand out, particularly the placement of the speaker, which is no longer on the bottom edge of the phone but is instead on the side, so you can avoid blocking the sound output when you're looking at videos or playing games.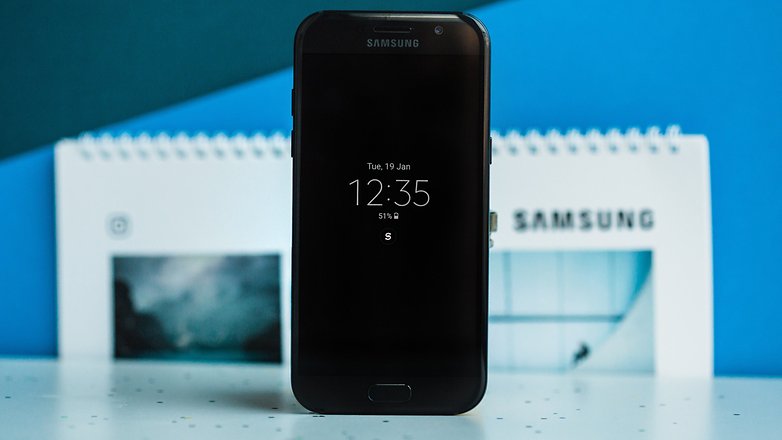 Incredible battery life
The 2016 version of the Galaxy A5 was renowned for having a battery life far above average and this latest model successfully perpetuates the family tradition. The device uses a 3,000 mAh battery, which has now become a fairly standard battery capacity. Having said that, even for a mid-range device, this Galaxy A5 (2017) shows remarkable battery life: under intensive use, the phone will last a whole day without problems.
That's it, you've swayed me. I'm going to buy this phone right now.
What do you think?
Aside from the autonomy, the Galaxy A5 (2017) has another interesting feature for a mid-range device: quick charging. You can fully charge the device (from zero to 100 percent) in 1 hour and 20 minutes.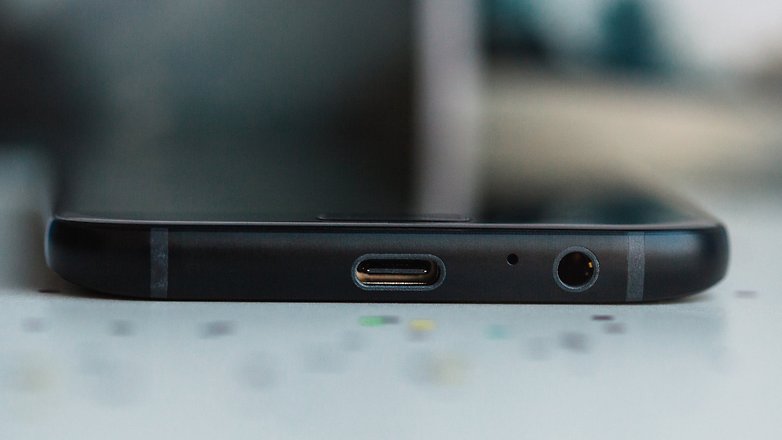 Some highly appreciated little extras
Although the Galaxy A5 (2017) isn't really there to compete against high-end devices, though it does offer some benefits that the others don't. For starters, it has an IP68 certification that allows the device to be submerged underwater for several minutes without being ruined. You'd think this feature would be standard on flagship phones today, but several manufacturers are still deadlocked against it, like Google and its Pixel phones.
Samsung also offers some of the little extras from the Samsung Galaxy S7. The Game Launcher, which is aimed at gamers, is available on the phone: it allows you to save your game sessions, block notifications so you can't be disturbed while you're playing, and many other features. While this isn't especially useful for the mere mortals among us who don't play games on phones, for others this is a very useful feature.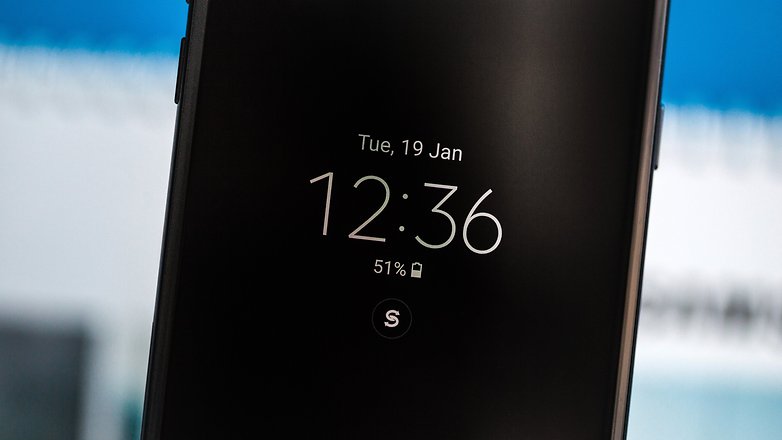 There is also Always On mode, which displays the date and time, and whether you have any notifications, on the locked screen of the smartphone. This mode makes the most of Samsung's AMOLED screen, meaning it's a black screen with only the necessary numbers and letters illuminated. Whether this function is actually useful in everyday life is another question altogether, that's up to you to decide.
Did the Samsung Galaxy A5 (2017) catch your eye? Did you already buy it? We'd love to know your thoughts in the comments below!
Which do you prefer?
Choose "2016 Galaxy A5" or "2017 Galaxy A5".
Oops! Seems like something went wrong. Reloading might help.

Oops! Seems like something went wrong. Reloading might help.
Lowest price: Samsung Galaxy A5 (2017)
Best price