Sony Xperia M5 review: middle class problems
Sony has placed a new model at the top of its M class of smartphones, the Sony Xperia M5. It looks very similar to the Xperia Z3+, but is not quite as well-equipped on the inside. Its standout feature is a very promising front-facing camera, but what else is on offer from the phone Sony calls its "super mid-ranger"? Find out in our Sony Xperia M5 review.
Have you ever heard of CERBER?
Choose "No, I have never." or "Yes, I have.".
Oops! Seems like something went wrong. Reloading might help.

Oops! Seems like something went wrong. Reloading might help.
Good
✓

Strong cameras

✓

Water resistant
Bad
✕

Relatively expensive

✕

Low battery life

✕

Insufficient internal memory
Sony Xperia M5 release date and price
The Sony Xperia M5 is available in black, white or gold and is selling for around US$350 unlocked on Amazon. You can pick up a 2015 flagship for around the same price, such as Sony's own Xperia Z3+.
Sony Xperia M5 design and build quality
All that glitters is not gold. Sony might have given the Xperia M5 the appearance of a Z series device, but the frame is made of plastic, not metal, leaving the M5 feeling noticeably cheaper than the Z3+ . The housing is, however, completely waterproof and dustproof to IP65 / 68 certification.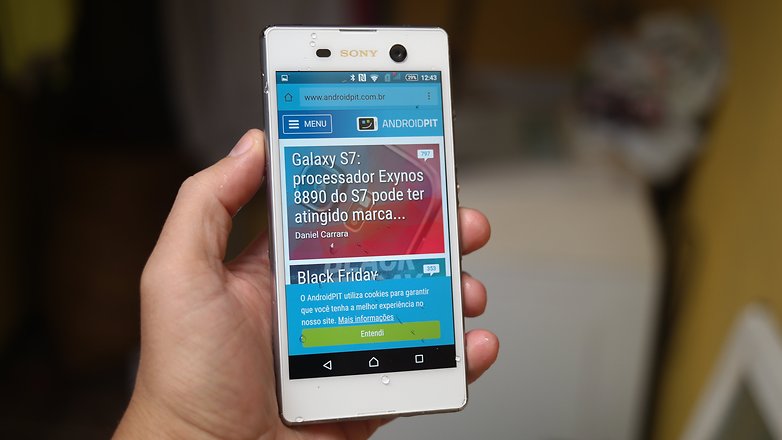 Measuring in at 145 x 72 x 7.6 mm, and weighing 143 g, the Xperia M5 is almost as compact and light as a Galaxy S6.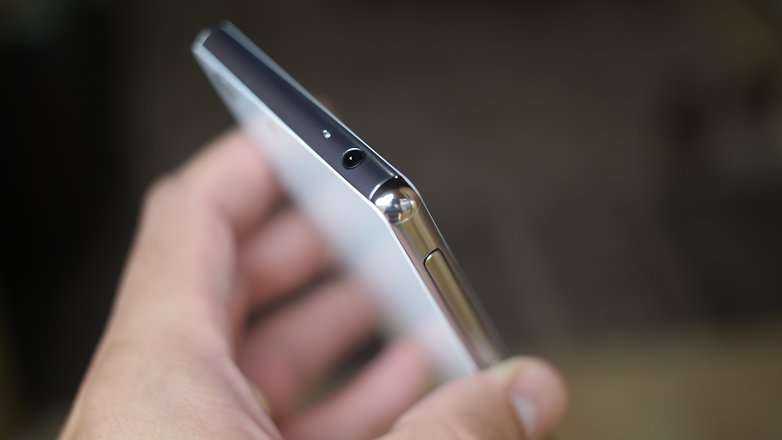 The design falls in line with Sony's OmniBalance principles, which have seen little in the way of change since 2013. The innovation is in the details: there are metal corners, which are designed to protect the Xperia M5 when it's dropped.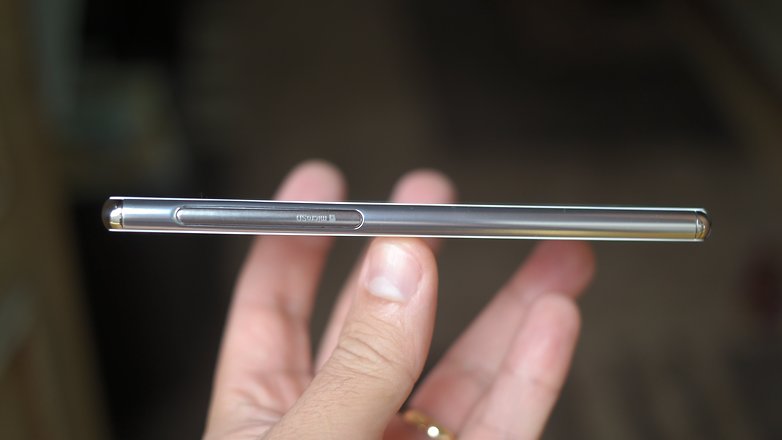 The glass panels on the front and back are made of hardened mineral glass. The edges of the frame extend marginally, so the glass panes feel slightly sunken. The advantage of this construction, according to Sony, is that the glass is less likely to break.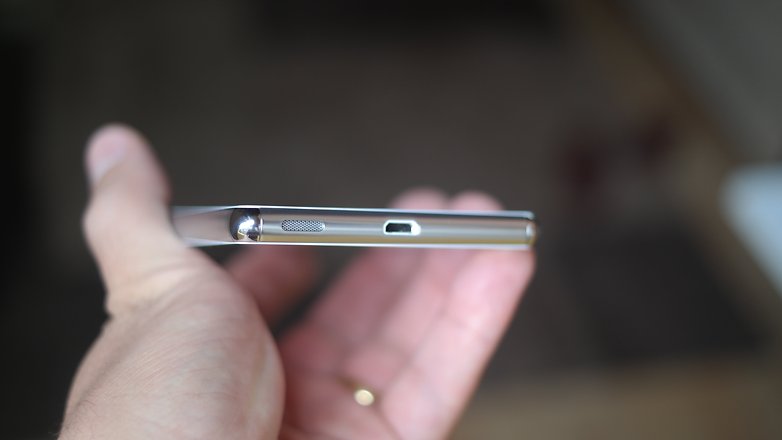 Sony has certified the Xperia M5 to IP65 / 68, meaning it is water- and dust-resistant and will survive up to 30 minutes in water and withstand depths of up to 1.5 m without damage to the electronics.
The design falls in line with Sony's OmniBalance principles. The innovation is in the details
While the slots for the SIM card and microSD card are protected by rubber covers, the Micro-USB port has a water-repellent coating and therefore comes without a cover.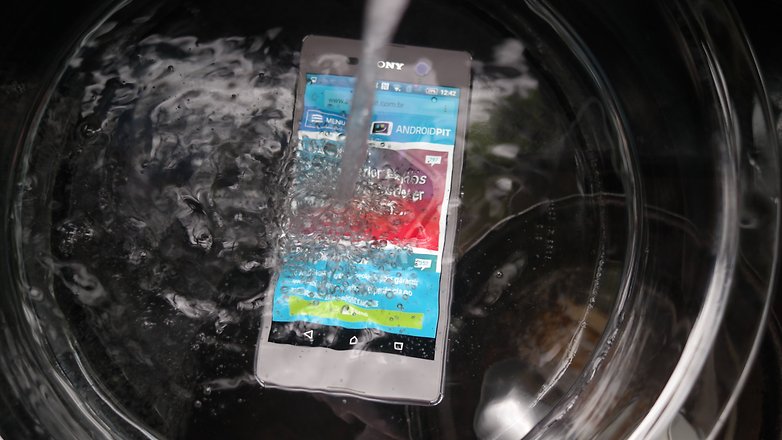 Sony Xperia M5 display
The Sony Xperia M5 display is excellent, and reproduces colors brilliantly. The contrast and color range are extensive and rich and the image quality comes close to that of Samsung's OLED screens.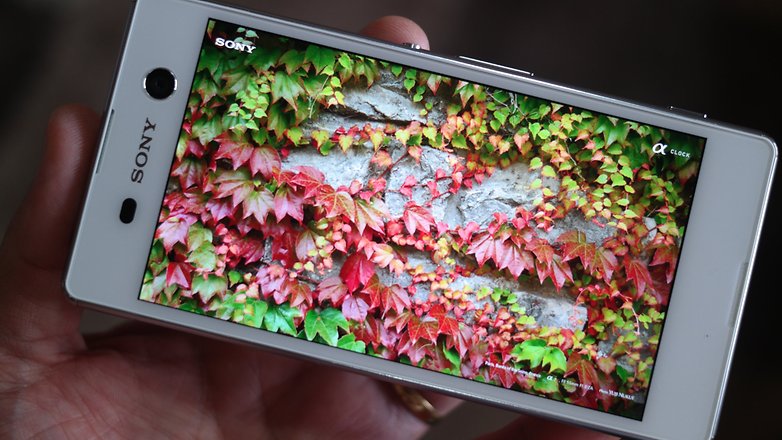 The display is a 5-inch IPS panel with a full HD resolution of 1,920 x 1,080 pixels and a pixel density of 441 ppi. It exceeds the average resolving power of the human eye; at least from a normal viewing distance of 50 cm.
Sony's X-Reality software optimization also offers improved quality. It is designed to reduce noise, and together with the Triluminous engine, artificially increases the color palette to achieve more realistic shades and tones than most other smartphones.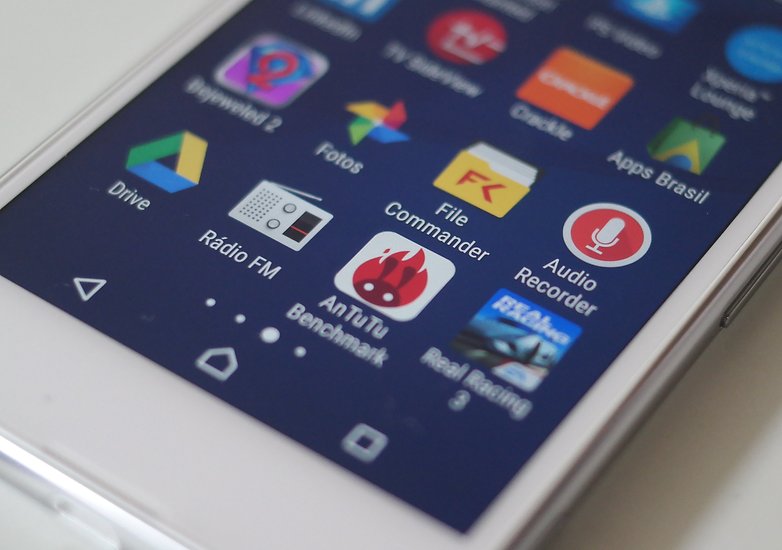 Sony Xperia M5 software
Sony's Xperia UI software interface has been simplified over the years. Our Xperia M5 was running Android 5.1 with the January 2016 security patch. Sony provides regular software updates that include bug fixes and security updates.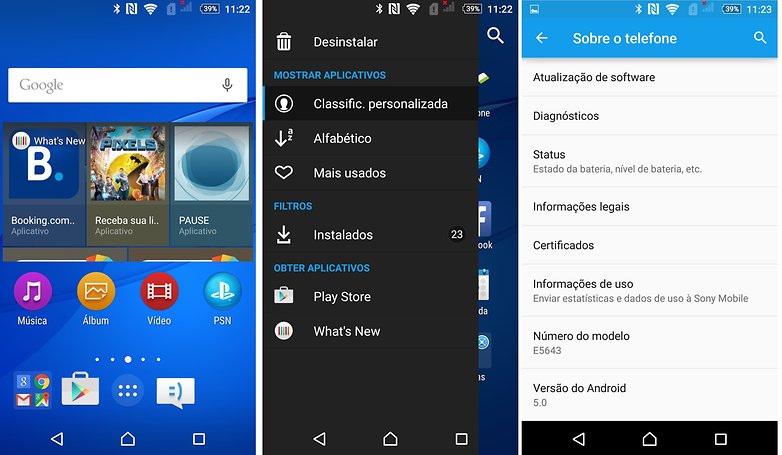 Recently, Sony has been experimenting with even more simplified software that is nearly as minimalist as stock Android. The number of pre-installed apps has decreased, but it is not yet at the level of Motorola devices such the Moto X Pure Edition, which only comes with four pre-installed Motorola apps.
Here is a list of pre-installed Sony apps that you can not uninstall:
Album
AR Effect
Backup & Restore
Camera
FileCommander
Lounge
Movie Creator
Music
PS video
Sketch
SmartConnect
Support
Video
What's New
If you do not use these apps, then they are unnecessary ballast. Of the 16 GB of internal memory on the M5, only about 7 MB is actually left free from the off. The scarce internal memory can be expanded with a microSD card, which you would be wise to use.
Sony Xperia M5 performance
Sony has built the fastest available MediaTek processor into the Xperia M5. The Helio X10 is an octa-core processor with eight Cortex-A53 CPUs running at 2.0 GHz, the same as what you'll find inside the Qualcomm Snapdragon 615, which we know from smartphones such as the Sony Xperia M4 Aqua, the Alcatel OneTouch Idol 3 and the Moto X Play. The much cheaper Honor 5X uses an almost identical Snapdragon 616.
The benchmark results of the Xperia M5 are, predictably, very similar to those of the Snapdragon devices. In Geekbench 3.3.2 single-core test, the M5 scored 828 points, compared to the Moto X Play, which got 717. In the multi-core test, the Xperia M5 scored 2,801 against the Moto X Play's 2,558.
In real-life use, performance wasn't quite as satisfactory as the benchmark scores suggest
In terms of gaming performance, Basemark X 1.1 Medium gave the Xperia M5 12,558, while the Moto X Play scored 10,637 in the same test. The OnePlus X, a significantly cheaper device, is faster than the M5, scoring 910 in the Geekbench single-core benchmark and 20,207 in Basemark X 1.1 Medium.
In real-life use, performance wasn't quite as satisfactory as the benchmark scores suggest. Games, for example, tended to resort to lower graphics settings.
The Sony Xperia M5 initially seems to have few weaknesses in terms of its everyday operation, which could lead to it being a frustrating device in the long run. With 16 GB of internal storage, Sony has left a lot to be desired . Once you've turned the device on for the first time and set up your Google account, you're left with a measly 7 GB of free space. This equates to a few dozen apps with app data, a few hundred photos or just a few hours of Full HD video. So you should, as soon as possible, add a MicroSD card to store your images, videos and apps on. Just so you gain enough free space for app updates.
Sony Xperia M5 audio
Unlike the Sony's Z series, the Xperia M5 does not come with headphones. The integrated speakers are more basic than in the Z range, and offer mono rather than stereo sound. The maximum volume is also quite low. The microphones, on the other hand, can record sound in stereo.
Sony Xperia M5 camera
The Sony Xperia M5 cameras are clearly its strong point. The main camera delivers high-contrast, sharp images in 21.5 MP and the selfie camera produces pleasing wide-angle shots in 13 MP . The quick-start function can be used to wake the phone from standby and go directly into the camera app.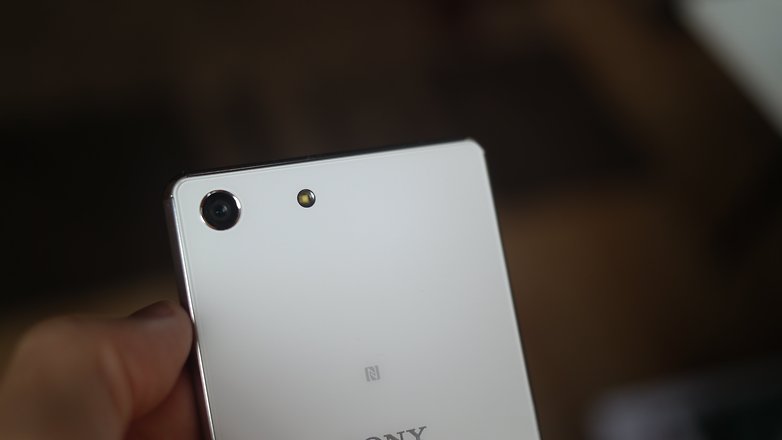 The cameras are the selling point for the otherwise unremarkable Xperia M5. Sony has provided the phone with one the best sensors on the market. The Exmor RS is distinguished by its fast autofocus, which takes only 30 milliseconds. Thanks to face- and smile-detection technology, you can shoot selfies without even having to press the shutter button.
As with most Xperia smartphones, the M5 also has a physical camera button on its side. Pressing this button while the smartphone is in standby mode, will instantly wake the device and open the camera app.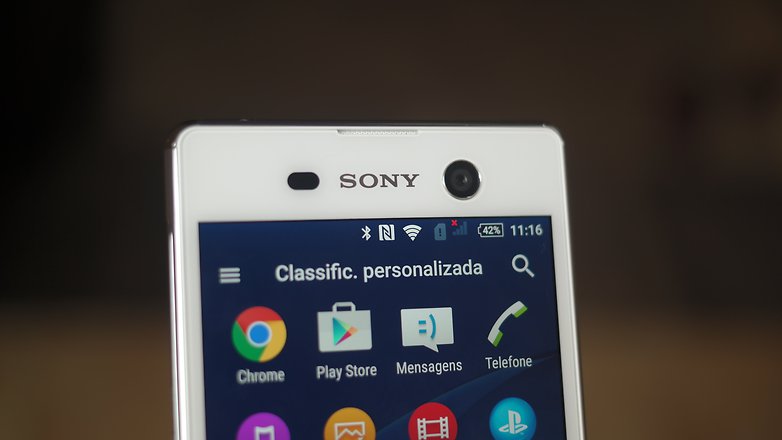 The Sony Xperia M5, although gifted with excellent camera sensors, has not, unfortunately, been equipped with a great flash. Dual LED flash is now a common feature on smartphone cameras. The addition of a second, more reddish flash ensuresskin tones don't appear faded and that people's faces look more natural.
There are also numerous smartphones with flashes on the front for low-light selfies. The Xperia M5 does not have either of these features, just a simple white flash on the back.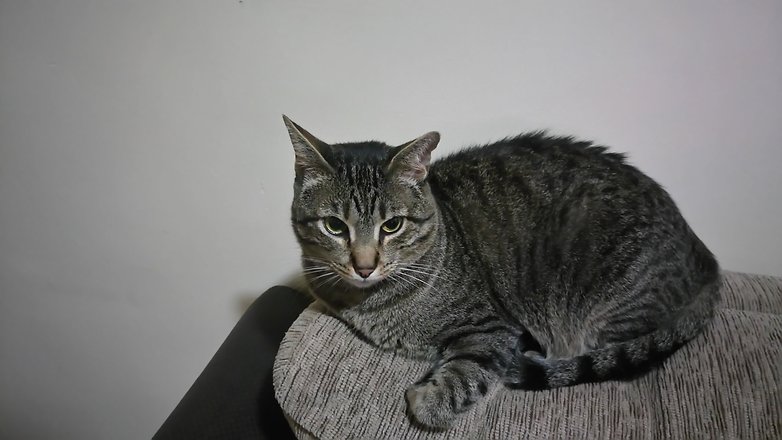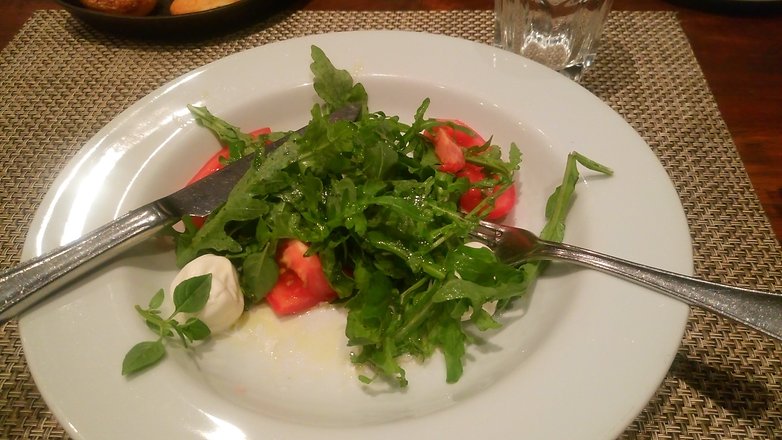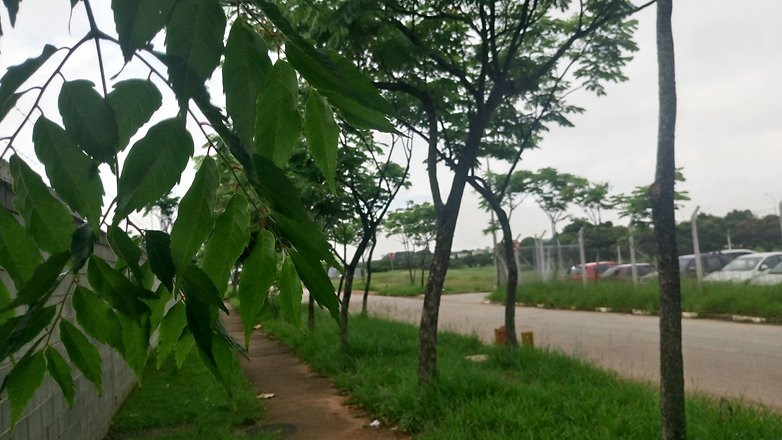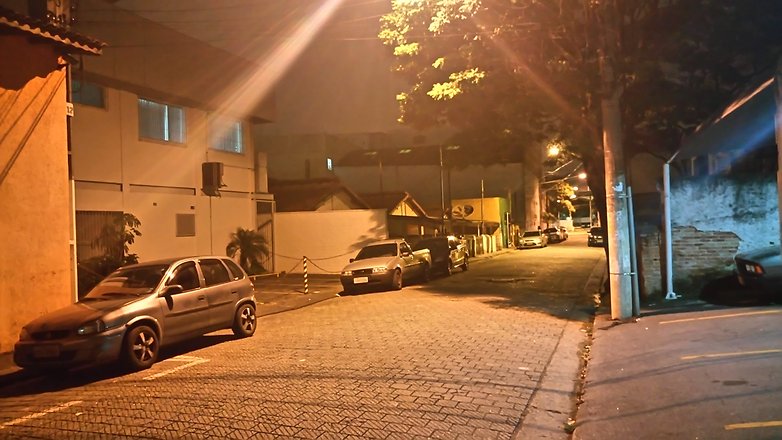 Sony's default camera app is quite complicated to use. In low-light conditions, you are forced to manually adjust the settings, which sometimes takes a long time, and the autofocus is also much slower in darker environments.
However, when we tried some alternative camera apps, we were able to take better shots in the dark. Overall, the M5 camera is a reliable and powerful tool, but, given it's the phone's biggest selling point, it could still be better.
Sony Xperia M5 battery
Contrary to Sony's promise of two-day battery life, I found myself having to charge the Xperia M5 every day. The power-saving mode, Stamina, helps to increase standby time, but in active use, I only managed to squeeze out about three-and-a-half hours of display-on time.
The Sony Xperia M5 houses a 2,600 mAh battery, which is about average for a five-inch smartphone. The Samsung Galaxy S6, or the HTC One M9, devices with the same or similar-sized batteries, achieve similar results, although they also possess much more powerful hardware. Both of these devices, come March or April, will be much more favorable purchases.
The power-saving mode, Stamina, helps to increase standby time
With luck, Sony can make the M5 more efficient and longer-lasting, particularly once Android 6.0 Marshmallow arrives on the device. The new version of Android includes Doze mode, which saves on power and has increased the standby time on some devices. How Sony might improve the display-on time of the Xperia M5 remains unknown.
Sony Xperia M5 technical specifications
| | |
| --- | --- |
| Dimensions: | 145 x 72 x 7.6 mm |
| Weight: | 142 g |
| Battery size: | 2600 mAh |
| Screen size: | 5 in |
| Display technology: | LCD |
| Screen: | 1920 x 1080 pixels (441 ppi) |
| Front camera: | 13 megapixels |
| Rear camera: | 21.5 megapixels |
| Flashlight: | LED |
| Android version: | 5.0 - Lollipop |
| User interface: | Xperia UI |
| RAM: | 3 GB |
| Internal storage: | 16 GB |
| Removable storage: | microSD |
| Chipset: | MediaTek MT |
| Number of cores: | 8 |
| Max. clock speed: | 2 GHz |
| Connectivity: | HSPA, LTE, NFC, Bluetooth 4.1 |
Final verdict
It's complicated to classify the Xperia M5 and appraise it accordingly. Sony appears to want the M5 to occupy the same market space as the Xperia Z3+. The older device looks almost identical to the M5, but it has weaker cameras and has received criticism for its overheating problems.
The Xperia M5's performance is well below that of similarly expensive smartphones, and its cameras, despite being highlights, do not provide exceptional results. 2015 flagships, such as the LG G4 are now available for similar prices, and provide more bang for your buck in several key areas in key places (battery life, speed, photo quality).
However, if the Xperia M5's price were to drop down towards the US$300 mark, it could become a purchase worth considering.