Update: Augmented Empire, Gunjack 2: End of Shift, and more
Virtual reality should be the next big thing in the video game area and several manufacturers are already offering VR glasses for consoles, PC and also Android. There are already numerous VR games available for Android smartphones in the Google Play Store and the Oculus Store. Check out our suggestions for the best VR games for Android.
Jump to
VR Games for Android: is the time ripe for virtual reality?
Virtual reality is a long-cherished dream for many gamers and many developers have already sought to bring it to realization over recent years and decades – mostly with rather limited success. Either the glasses or the VR helmets were too expensive, the range of games too small or the result too bad.
In the past two years however, a lot has changed: today, there are powerful graphics chips, high-resolution displays and promising projects like the Oculus Rift or HTC Vive. With Cardboard, Google demonstrated a cost-effective VR platform, which will soon launch an improved successor with Daydream.
For Android gamers, there are essentially two current VR platforms. In cooperation with Oculus, Samsung has developed the Gear VR, which is compatible only with high-end Galaxy smartphones. However, a lot of smartphones are compatible with Google Cardboard – here, Google provides some important specifications for the headset. Most VR headsets for Android smartphones are cardboard on the inside, whereas the glasses sometimes look more like Gear VR.
A third platform is just starting to take off: Daydream. Google's new VR platform expands Cardboard to meet specifications required of smartphones and headsets in order to play VR-compatible apps. While Cardboard is seen as a basic solution, this is not the case with Daydream. Google's own VR headset, Daydream View, already shows the path that should be taken.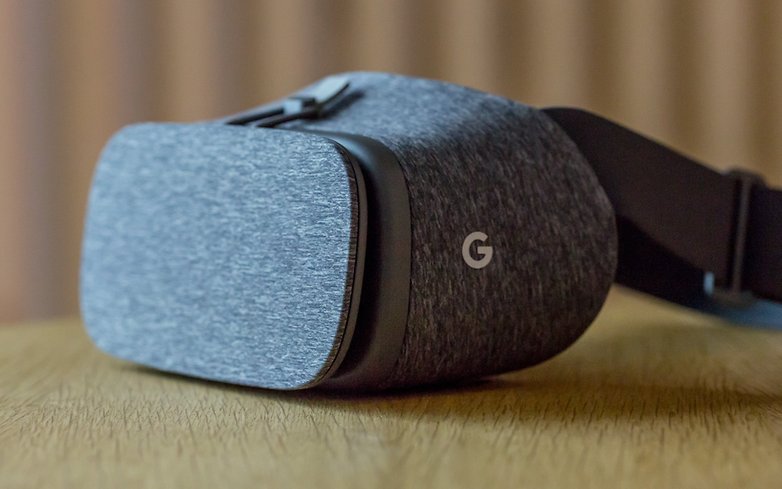 Projects such as the HTC Vive or PlayStation VR are currently not relevant for Android smartphones because either a PC or a game console provides the images for these devices.
VR Games for Google Daydream
Mekorama VR
Mekorama is a puzzle game where you have to guide a small robot through the level. In the beginning, it's fairly simple because usually only a few stones have to be moved, but the difficulty increases significantly from one level to the next. In the VR version, the action appear large around you, and you use the controller to move the stones and show the robot which way to go.
Mekorama VR costs $3.99 and it does not have any in-app purchases.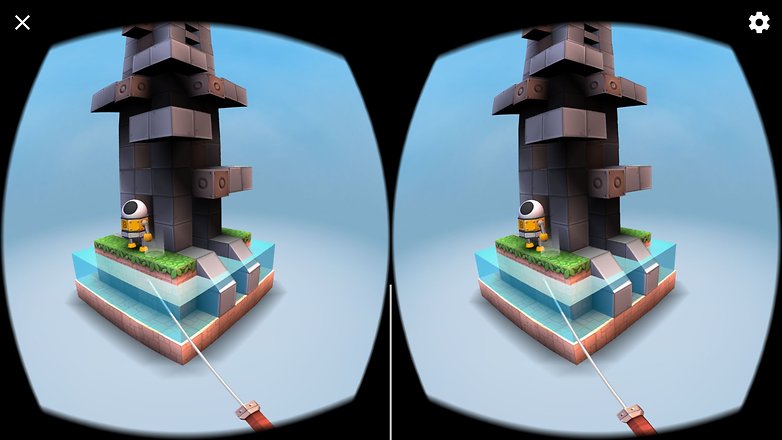 Mekorama VR

Hunters Gate
Action is hot with Hunters Gate. The world has been attacked by demons and you have to keep them back in this action-packed rolling game – to save the world, as usual. This is a fun and graphically impressive game. Rolling game elements make your character grow stronger over time and learn new skills. Thanks to the Daydream controller, you quickly get used to the controls. You can look at what's happening from above, which is good for playing comfort – you don't have to face too much virtual movement.
Hunters Gate costs $5.99.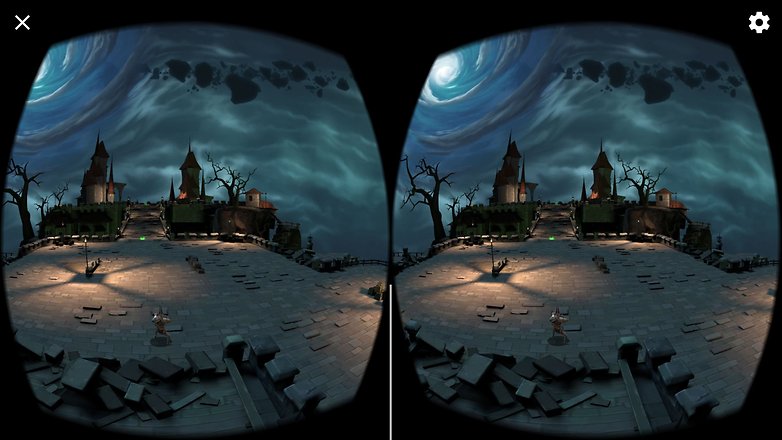 Hunters Gate


Need for Speed: No Limits VR

The sensation of speed made possible by Virtual Reality make it particularly suited to racing games. Need for Speed: No Limits VR is probably the best racing game for Daydream-capable smartphones. Great graphics and breakneck-pace races guarantee an exciting ride, but what make the VR experience with Need for Speed complete are the detailed options for customization and car tuning. EA has paid attention to detail: At the beginning you can even adjust the height of your seat.
Need for Speed: No Limits VR is not exactly a bargain at $14.99.
Need for Speed™ No Limits VR

Gunjack 2: End of Shift
Gunjack 2 isn't on the candidate list for the Google Play Award 2017 for nothing. You play a mercenary on the Kubera mining platform on the outer edge of our solar system. Your mission: Fend off attackers, because pirates are desperate to steal those minerals. So you sit at a cannon and blast the attacking spaceships to smithereens using the immense arsenal of weapons at your disposal. The controls are a little bit tricky to get used to. The game is action-packed and fast, but you control every move with your gaze.
Gunjack 2 is somewhat expensive but worthwhile at $12.99.
Gunjack 2: End of Shift

VR Games for the Samsung Gear VR
Anshar Wars 2
Anshar Wars 2 is a graphically impressive VR game. In this game, your little fighter battles in space for victory. This action game is a lot of fun because the 360 degree effect of the Gear VR works very well. However, you should also connect a game controller to your smartphone otherwise it quickly becomes uncomfortable to control.
At $14.99, Anshar Wars 2 would not be considered a cheap game.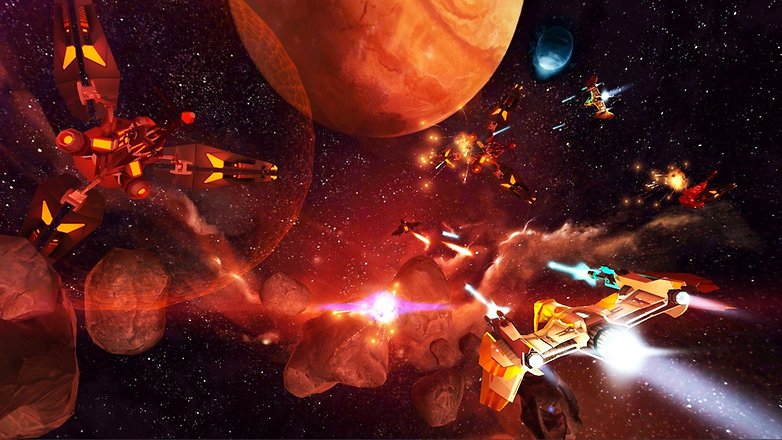 Land's End
Land's End, by Monument Valley creator ustwo, is more for fans of puzzle games. Designed especially for the Gear VR, in this game you awaken in an old civilization. You do not need a controller because ustwo has devised its own operation. Graphically, Land's End is abstract; the virtual landscapes are inspired by many remote parts of the earth. Action-lovers will not be happy with this one.
Like many other Gear VR games, Land's End also costs quite a lot. The developer is asking $7.99 for it.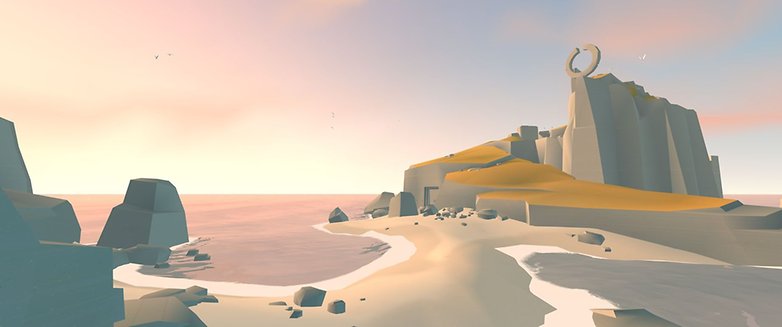 Wands
Wands is a VR multiplayer game set in a magical version of 1880s London in which you play a so-called Wielder. You'll equip your wand with elements that allow you to cast spells such as fireballs, lightning bolts and meteor attacks. Movement in the game only takes place via teleport, otherwise you aim by means of head movements.
There is no real story - instead, Wands focuses on battles against other players. Before fighting real opponents via the Internet, however, some training is recommended - both to familiarize yourself with the controls and also to find stronger spells.
Operation is either via game controller or Gear VR touchpad. The new Gear controller is also already supported.
Wands costs $5.99 at the Google Play Store, where it supports Daydream but it's currently on offer at the Oculus Store.
Wands

Augmented Empire
With an isometric tabletop view reminiscent of classic point-and-click PC gaming, Augmented Empire stands out from the crowd right from the get-go. But aside from its visuals, this turn-based tactical RPG is also distinguished by its well-developed story. You direct a party of 6 misfit characters through a dystopian cyberpunk city that has descended into Victorian-esque levels of inequality and dysfunction, uncovering a surprisingly deep plot along the way.
Augmented Empire proves that top-down RPGs have a future in VR
What do you think?
Rich storytelling and top-notch voice acting make Augmented Empire one of the more satisfying VR games out there. Although the controls and mechanics are relatively intuitive, a controller is recommended for the best experience.
With hours of gameplay, Augmented Empire is a bargain at $9.99.
Augmented Empire from Oculus
VR Games for Google Cardboard
Lamper VR: Firefly Rescue
Endless runner games are very well suited to being played with VR glasses. Lamper VR: Firefly Rescue, the successor to Lamper VR: First Flight, is such a game. Here, through head movements you control a small firefly and you have to free your firefly friends who were lost when spiders attacked your insect kingdom. In the game, you fly through forests and caves, shoot down fireballs and use power-ups to defeat opponents. This works very well thanks to intuitive controls. Not only does it look stylish – it's also free.
Lamper VR: Firefly Rescue is available for free in the Google Play Store. There's also a version for Gear VR, which costs $2.99.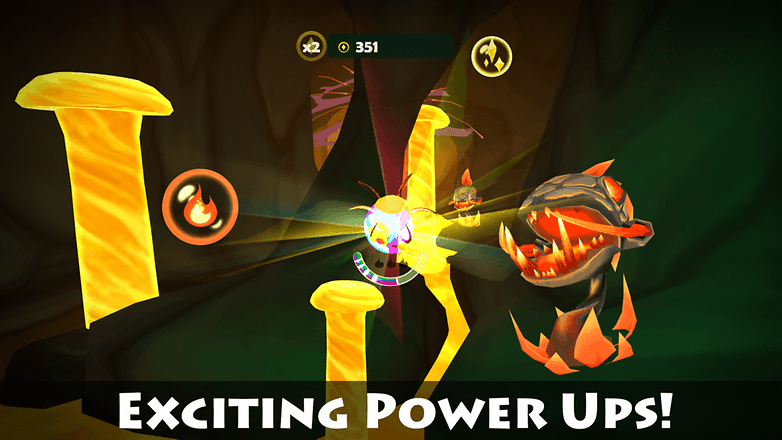 Lamper VR: Firefly Rescue

VR Space: The Last Mission
Space. Infinite ways to go. No wonder that VR games often take place in space. In VR Space: The Last Mission you are - as usual - the last hope of humanity. Also as per usual, the story is mainly an excuse for action. The crucial thing is that you repel the many attacks of enemy spaceships. And that's more than enough for an entertaining experience - especially since the graphics are so impressive. Although the game is designed for cardboard VR glasses, there is a NoVR mode that transforms the game into a classic smartphone game.
VR Space: The Last Mission costs just $1.99
VR Space: The Last Mission


Which VR games do you like? We're looking forward to your comments.