Update: Games for Daydream added
Virtual reality should be the next big thing in the video game area and several manufacturers are already offering VR glasses for consoles, PC and also Android. There are already numerous VR games available for Android smartphones in the Google Play Store and the Oculus Store. Check out our suggestions for the best VR games for Android.
I have some great ideas for topics that AndroidPIT could write about.
What do you think?
Jump to
VR Games for Android: is the time ripe for virtual reality?
Virtual reality is a long-cherished dream for many gamers and many developers have already sought to bring it to realization over recent years and decades – mostly with rather limited success. Either the glasses or the VR helmets were too expensive, the range of games too small or the result too bad.
In the past two years however, a lot has changed: today, there are powerful graphics chips, high-resolution displays and promising projects like the Oculus Rift or HTC Vive. With Cardboard, Google demonstrated a cost-effective VR platform, which will soon launch an improved successor with Daydream.
For Android gamers, there are essentially two current VR platforms. In cooperation with Oculus, Samsung has developed the Gear VR, which is compatible only with high-end Galaxy smartphones. However, a lot of smartphones are compatible with Google Cardboard – here, Google provides some important specifications for the headset. Most VR headsets for Android smartphones are cardboard on the inside, whereas the glasses sometimes look more like Gear VR.
A third platform is just starting to take off: Daydream. Google's new VR platform expands Cardboard to meet specifications required of smartphones and headsets in order to play VR-compatible apps. While Cardboard is seen as a basic solution, this is not the case with Daydream. Google's own VR headset, Daydream View, already shows the path that should be taken.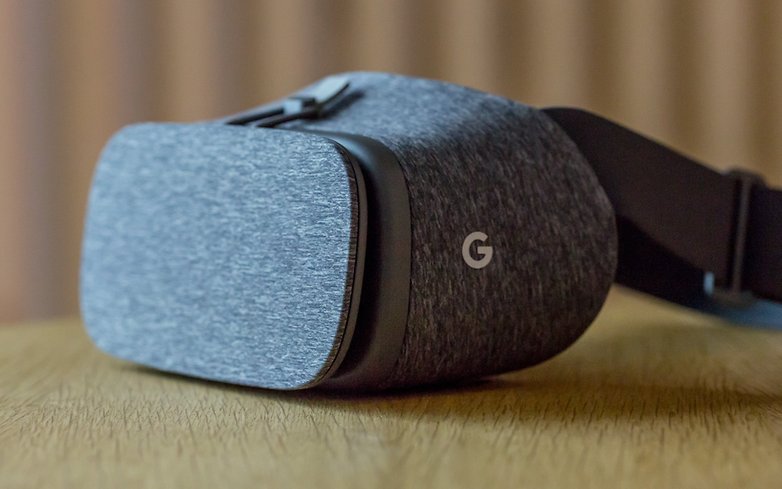 Projects such as the HTC Vive or PlayStation VR are currently not relevant for Android smartphones because either a PC or a game console provides the images for these devices.
VR Games for Google Daydream
Mekorama VR
Mekorama is a puzzle game where you have to guide a small robot through the level. In the beginning, it's fairly simple because usually only a few stones have to be moved, but the difficulty increases significantly from one level to the next. In the VR version, the action appear large around you, and you use the controller to move the stones and show the robot which way to go.
Mekorama VR costs $3.99 and it does not have any in-app purchases.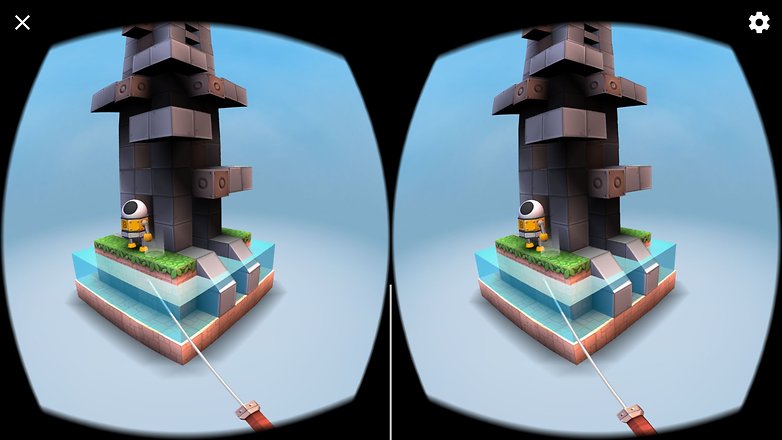 Mekorama VR

Hunters Gate
Action is hot with Hunters Gate. The world has been attacked by demons and you have to keep them back in this action-packed rolling game – to save the world, as usual. This is a fun and graphically impressive game. Rolling game elements make your character grow stronger over time and learn new skills. Thanks to the Daydream controller, you quickly get used to the controls. You can look at what's happening from above, which is good for playing comfort – you don't have to face too much virtual movement.
Hunters Gate costs $5.99.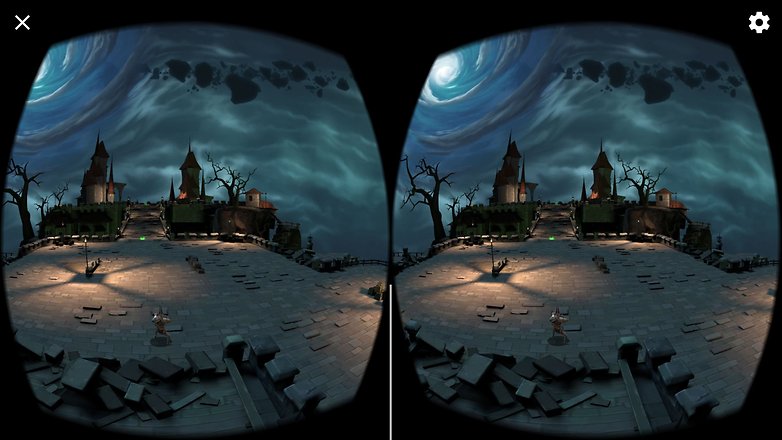 Hunters Gate

Polyrunner VR
Polyrunner VR is an endless runner game that guides you through an abstract graphic landscape. You sit in a small spaceship and have to avoid obstacles while collecting bonus points in the form of energy circles. Polyrunner VR does not consist of many more game elements. Nevertheless, we recommend this game because the occasional breakneck flight pads are guaranteed to keep you entertained.
This VR game is free and does not contain any in-app purchases.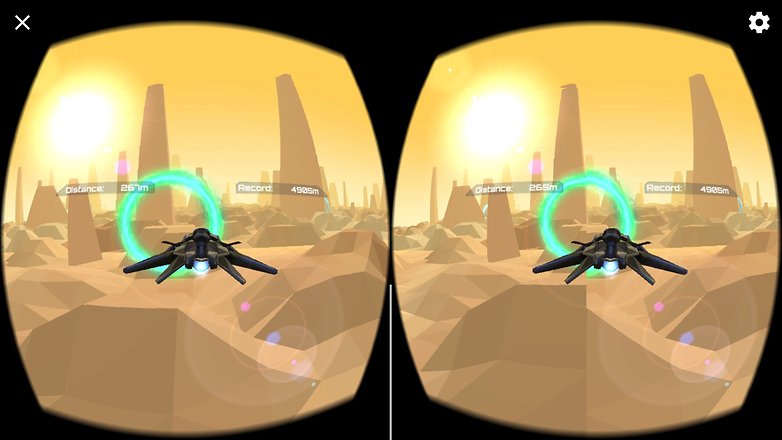 PolyRunner VR

VR Games for the Samsung Gear VR
Anshar Wars 2
Anshar Wars 2 is a graphically impressive VR game. In this game, your little fighter battles in space for victory. This action game is a lot of fun because the 360 degree effect of the Gear VR works very well. However, you should also connect a game controller to your smartphone otherwise it quickly becomes uncomfortable to control.
At $14.99, Anshar Wars 2 would not be considered a cheap game.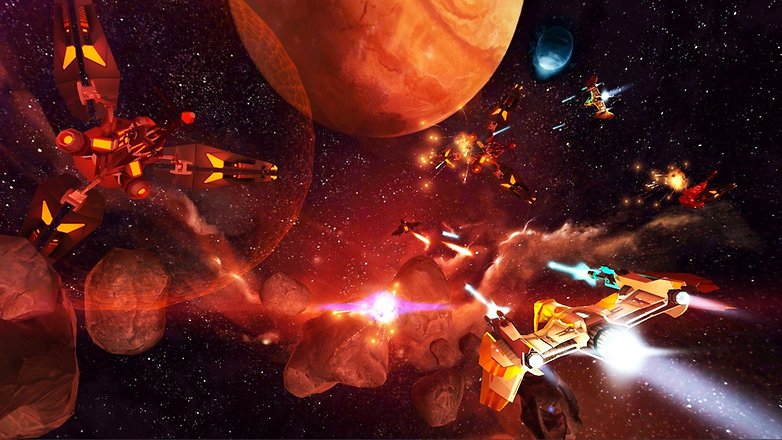 Land's End
Land's End, by Monument Valley creator ustwo, is more for fans of puzzle games. Designed especially for the Gear VR, in this game you awaken in an old civilization. You do not need a controller because ustwo has devised its own operation. Graphically, Land's End is abstract; the virtual landscapes are inspired by many remote parts of the earth. Action-lovers will not be happy with this one.
Like many other Gear VR games, Land's End also costs quite a lot. The developer is asking $7.99 for it.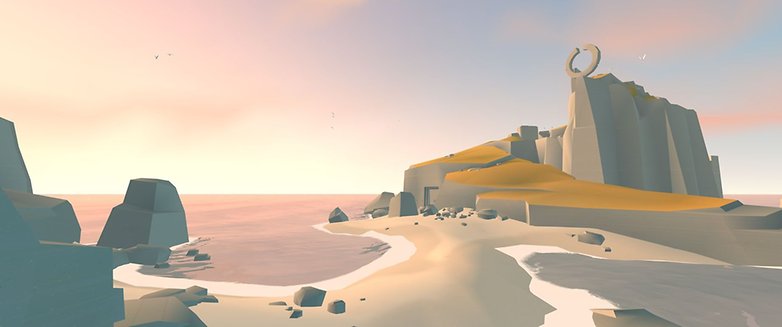 VR Games for Google Cardboard
InMind VR
The setting of InMind VR is very similar to that of the classic film, The Fantastic Journey. As in the film, the VR player also finds himself inside a human body. The goal is to shoot neurons that can cause psychological disorders in the brain of the patient.
What distinguishes InMind VR is its very stylish appearance for a VR game. Also the shooting mechanism, whereby one must look in the respective direction, is done very well.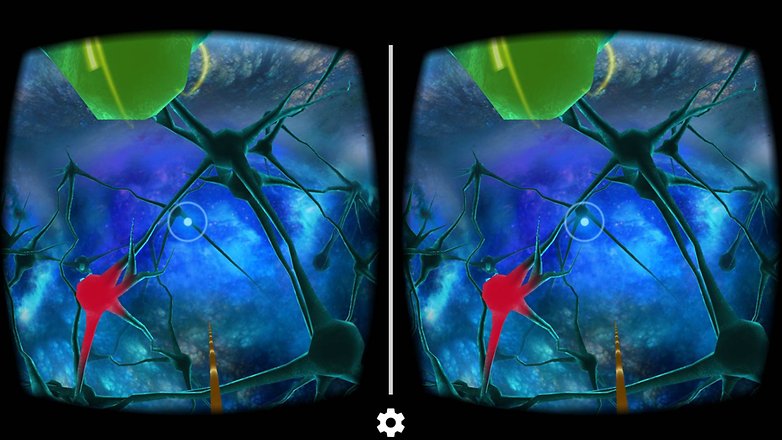 InMind VR (Cardboard)

Lamper VR: Firefly Rescue
Endless runner games are very well suited to being played with VR glasses. Lamper VR: Firefly Rescue, the successor to Lamper VR: First Flight, is such a game. Here, through head movements you control a small firefly and you have to free your firefly friends who were lost when spiders attacked your insect kingdom. In the game, you fly through forests and caves, shoot down fireballs and use power-ups to defeat opponents. This works very well thanks to intuitive controls. Not only does it look stylish – it's also free.
Lamper VR: Firefly Rescue is available for free in the Google Play Store. There's also a version for Gear VR, which costs $2.99.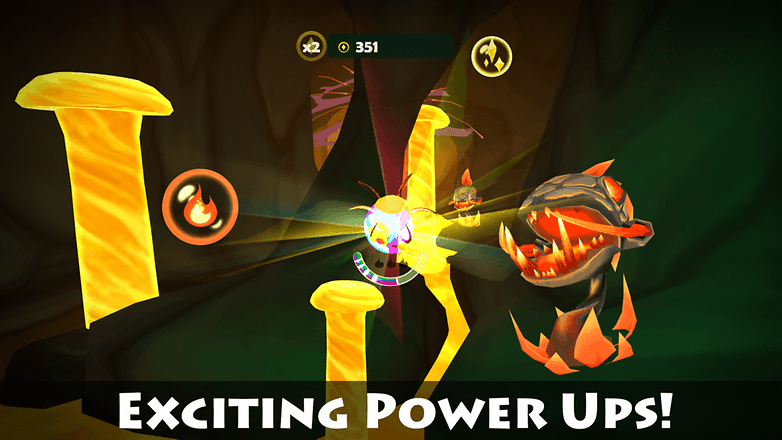 Lamper VR: Firefly Rescue


Which VR games do you like? We're looking forward to your comments.