Best free Android apps for downloading free music
Update: Radio Player by Audials added!
Downloading music seems to be going the way of the dodo, with streaming services like Spotify and Deezer taking over the helm. Still, you might be interested in some ways to download some tunes for free to have on you when you're offline. So, here we've listed some of the best apps to help you do that (legally).
All of these apps can download files for free. However, you should remember that just because something's available as a free music download, it doesn't mean it's there with the copyright owner's permission. There are loads of free music downloads on pirate sites and you can be sure they're not there legally, so always ensure you have Creative Commons or Copyleft permission before downloading MP3s.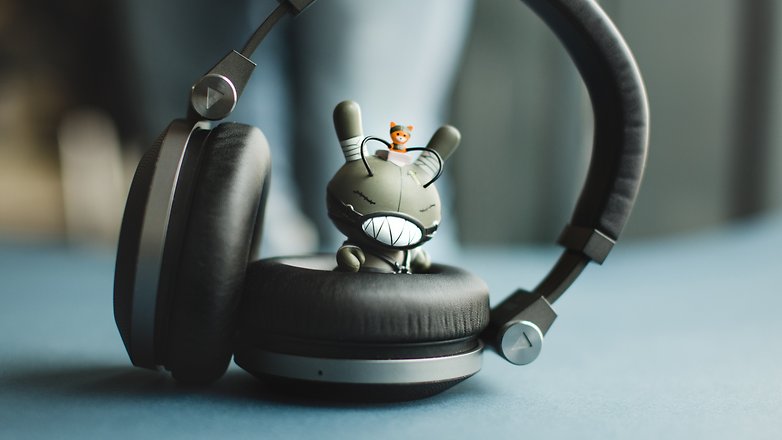 Radio Player by Audials: best for radio recording
Radio Player by Audials is one of the best ways to download free music you'll find on Android, but it's somewhat unconventional. While you can download mountains of music with Radio Player by Audials, it all arrives, appropriately, from the radio.
Radio Player by Audials boasts tens of thousands of radio stations from dozens of countries; you can begin playing these almost as soon as you can find them and with a couple of taps through its simple menu, you can soon start recording.
It's a comprehensive, well-designed app which comes with great discovery features, EQ controls and Chromecast support. What's more, Radio Player by Audials allows you to schedule recordings for an automatic supply of fantastic new music from your favorite stations. It's the best app of its kind and a must for free music fans.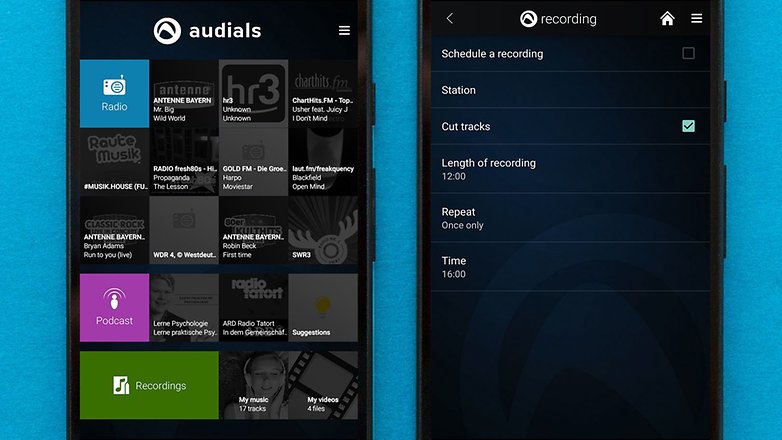 SoundCloud: best for quality and quantity
Best get in on this one fast, because SoundCloud has been mulling the introduction of a subscription fee for some time now and looks set to introduce one before the end of 2016.
For now, at least, the service remains free and offers thousands upon thousands of free tracks (with around 12 hours of audio being uploaded very minute), mixes and live recordings. Not all of them are available for download, but many of them are.
It's a great source for independent labels and unsigned artists. Every genre you could possibly imagine is covered, making it a great place to discover new music.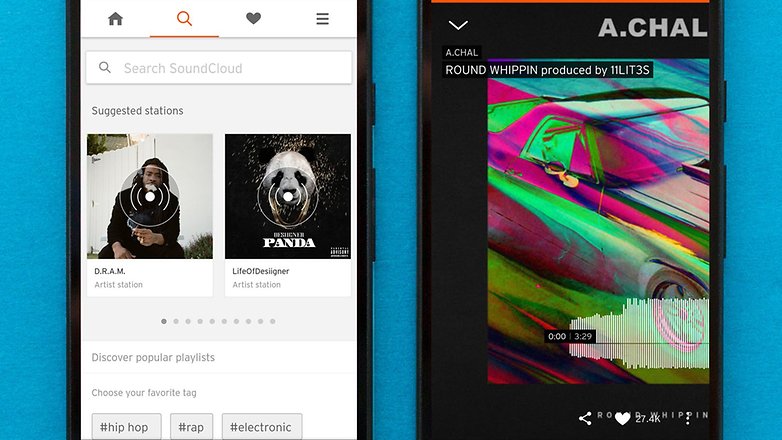 4shared: best for old-school cool
4shared has an enormous library of free music. Last time we checked, there were 5,965,819 tracks. The app lets you search the vast 4shared database of files for your favorite music and automatically filters searches so that they only display MP3 files. Music you download is automatically added to a 15 GB 4shared cloud folder, which is available to listen to offline. You can add your own tunes to that folder too.
This is a fantastic app for finding classic, out-of-copyright music, as well as relatively unknown tunes from emerging artists. The interface has an old-school look that will appeal to fans of older Android versions.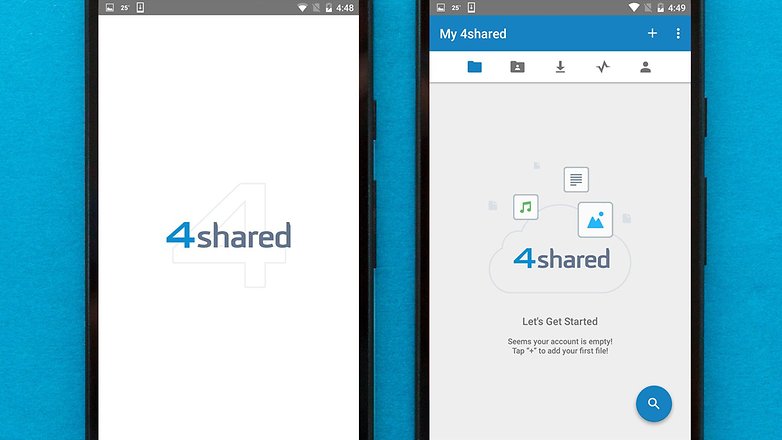 RockMyRun: best for workouts
RockMyRun lets you download music for offline playback, or simply cache it, which is just as good (and less likely to exist in a legal gray area). RockMyRun delivers DJ-mixed playlists for workout soundtracks and more.
You can match your BPM to your heart rate, filter the playlist length to match your workout, or make use of the myBeat feature to automatically change the tunes to suit your current state. What's better than DJ mixes custom built for your workout style?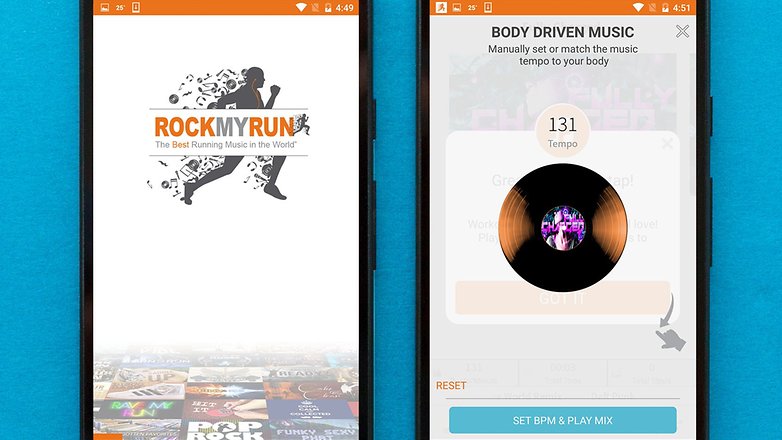 Google Play Music: best for Android fanboys
This is another one of the top Play Store apps for downloading music. Google Play Music is Google's marketplace for music on Android, but it also regularly offers free songs and albums to download. Google Play Music is also a music player in its own right (it even graced our best Android music players list).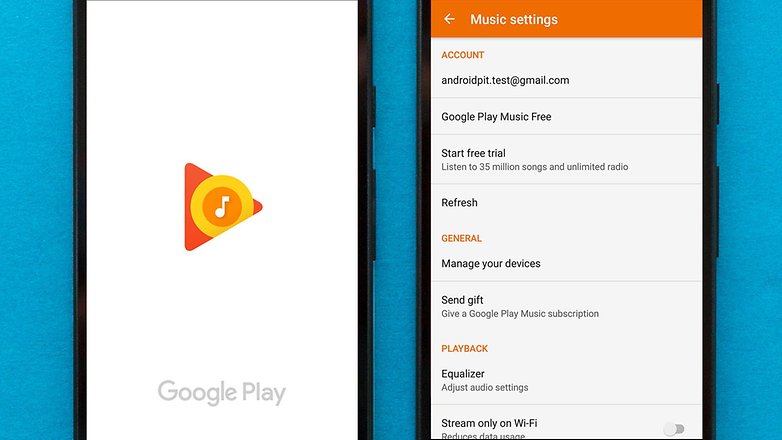 Palco MP3: best for Brazilian independence
Palco MP3 is a free platform for independent Brazilian musicians to share their songs with the world. They currently have a roster of more than 100,000 artists spread over a wide range of genres.
Using their app, you can stream radio stations, curate playlists of your favorite tunes and download songs to your smartphone to listen to on the go. Whether you're looking for samba, bossa nova, hip-hop or electronica, Palco has it covered. So dive in and discover what Brazil has to offer.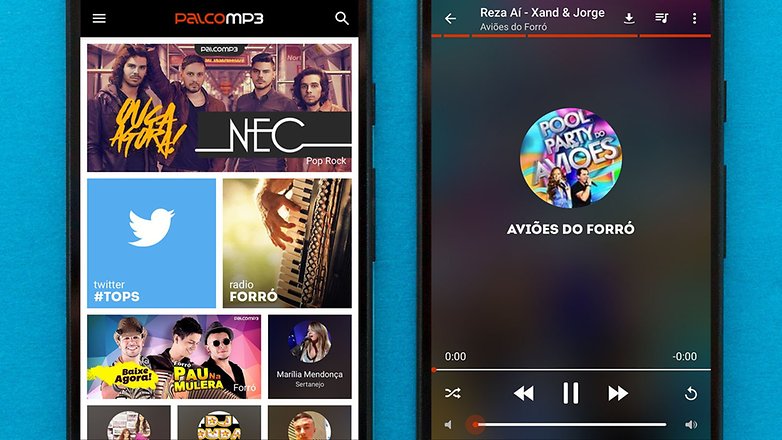 Advanced Download Manager: best for quick downloads
Advanced Download Manager lets you download three files simultaneously, including MP3s and MP4s. It includes a number of different settings that let you customize how the files are downloaded, including limiting the speed of the download (so you don't use up too much of your bandwidth), and the number of simultaneous downloads. Advanced Download Manager also provides incredibly fast download speeds.
The in-app browser doesn't make searching for free tracks as simple as it could be, but once you find what you're looking for it makes light work of downloading tracks.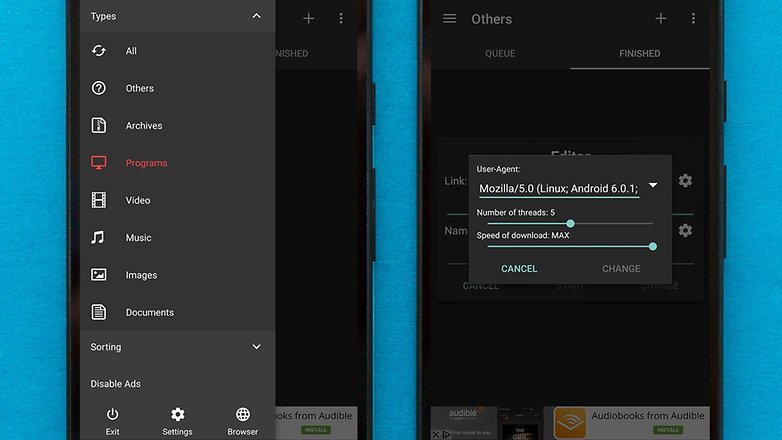 Anghami: best for Arabic audio
Fancy some Arabic music? Anghami targets users in the Middle East, where it serves as a similar service to Google Play Music. But for those of us who don't live there, it's an excellent source of free Arabic songs. The free service isn't unlimited and will play some ads, but that's worth putting up with in order to discover some genuinely new music.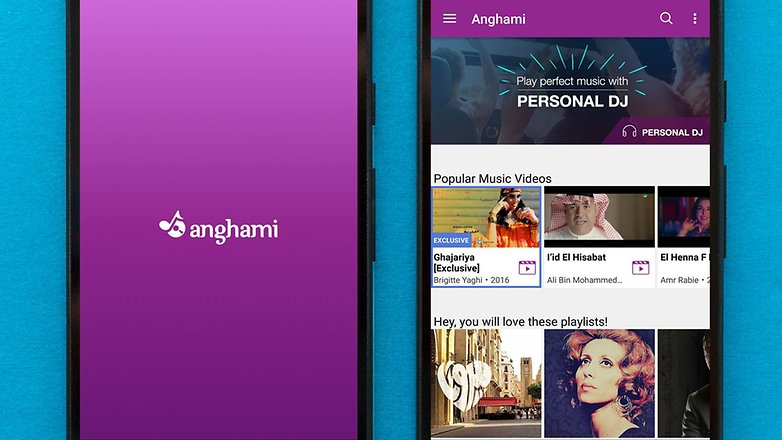 What's your favorite app for free music downloads on Android? Let us know in the comments.