Top 5 Android VR headsets under $99
VR is booming, and Android fans will be pleased to hear that there's a great selection of high-quality VR headsets out there ready to try out. From Samsung's own Gear VR accessory to the newbie-friendly Google Cardboard kit, we're taking a look at 5 great choices when it comes to VR gaming on Android.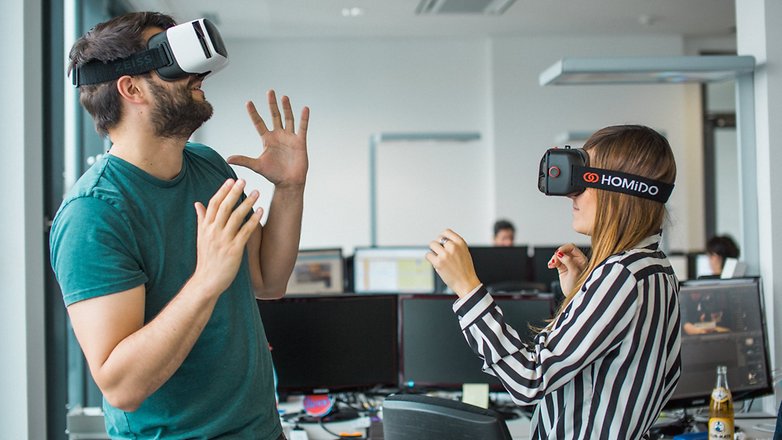 Gear VR
Samsung's Gear VR headset works with the group's newest mobiles, the Galaxy S7 and Galaxy S7 Edge, also playing nicely with older devices including the Galaxy Note 5, Galaxy S6 and Galaxy S6 Edge.
This VR accessory for Android devices works specifically with Samsung gadgets, and a lightweight design and comfortable head strap mean that longer gaming sessions don't take too much of a toll on your body.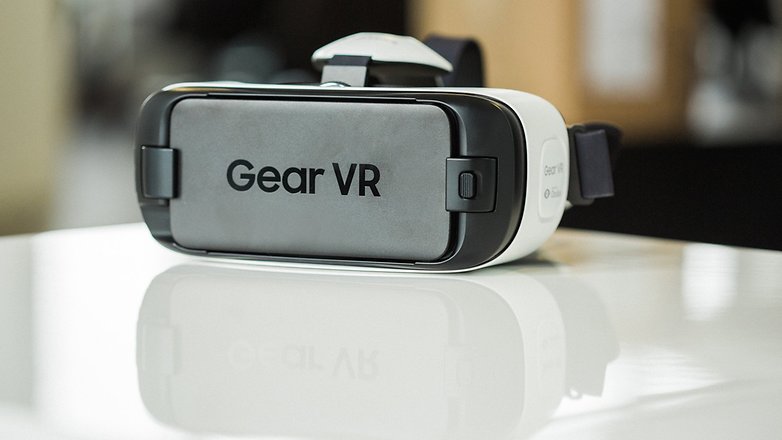 Volume controls and a touchpad live on the right side of the device, and there's a handy toggle above where the smartphone sits that can adjust vision settings, useful for folk that wear glasses. The foam-covered inside where you place your nose is fairly comfy, and the head strap can be adjusted if needed.
The Gear VR lands at just under $100, but for that amount of money you get a particularly well-made VR accessory with physical input buttons, something that many other headsets can't offer.
You'll need a Samsung smartphone to get things rolling, but once you've got that sorted you're in for a treat.
Price: $99.00
Freefly VR headset
The Freefly VR headset can handle both mini smartphones and the newest phablets, shipping with its own dedicated controller that brings another dimension to VR gaming.
Freefly's wireless GLIDE controller isn't much bigger than your thumb, equipped with a small joystick that means gamers can navigate worlds with their hand and look around by moving their head. With the GLIDE, it's easy to take on hordes of zombies, soar above the clouds in a plane or nervously sneak through a haunted mansion.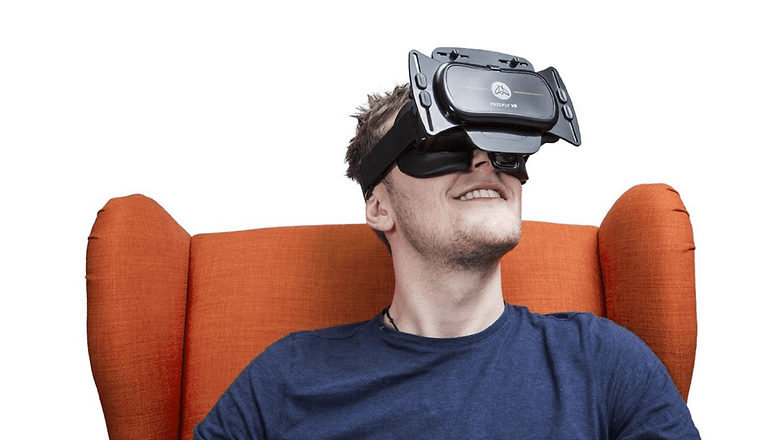 Complimented by leather face padding, the Freefly is remarkably comfy to wear. To add to that, the Freefly VR headset really excels when it comes to keeping your Android smartphone in place as you're gaming. The device has a mechanism that pushes several foam pads against the device to make it snug.
If you're after a budget-priced VR headset with great build quality and a bonus Bluetooth controller, take a look at the Freefly VR headset.
Price: $79.00
Innori Virtual Reality Headset
The Innori Virtual Reality Handset lands at a price far lower than the other headsets we've discussed above, starring adjustable straps to optimize the viewing experience and support for devices with up to 5.7-inch displays.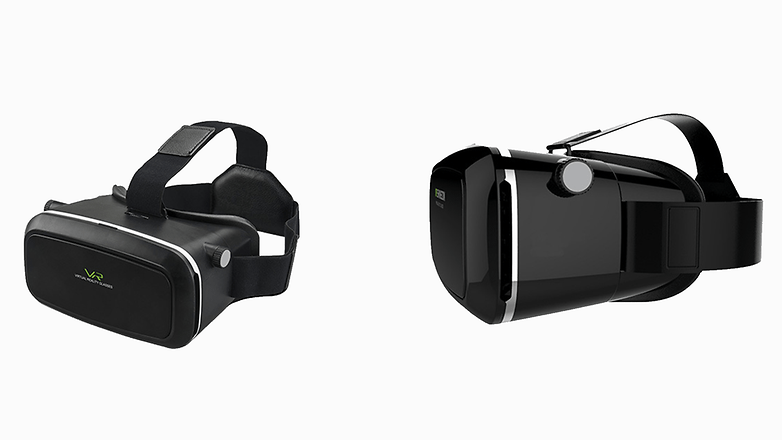 This Android accessory comes with a pair of high-quality lenses that keep visuals crisp, also offering viewing angles ranging up to 98-degrees in either direction. The VR headset comes with a free cleaning cloth and is easy to dismantle when you need to slide your smartphone inside.
You can pick up the Innori Virtual Reality Headset at a budget price as an AndroidPIT reader, so now's a good time to invest in a VR headset if you haven't done so already.
Price: $33.99
Homido « mini »
The Homido << mini >> is brilliantly unique, with an intuitive design meaning that the VR accessory can be folded up and tucked neatly into your pocket.
Homido has released full VR headsets in the past similar in appearance to the Innori, but the group's latest arrival consists of a simple pair of lenses that hook onto a smartphone for some no-frills entertainment.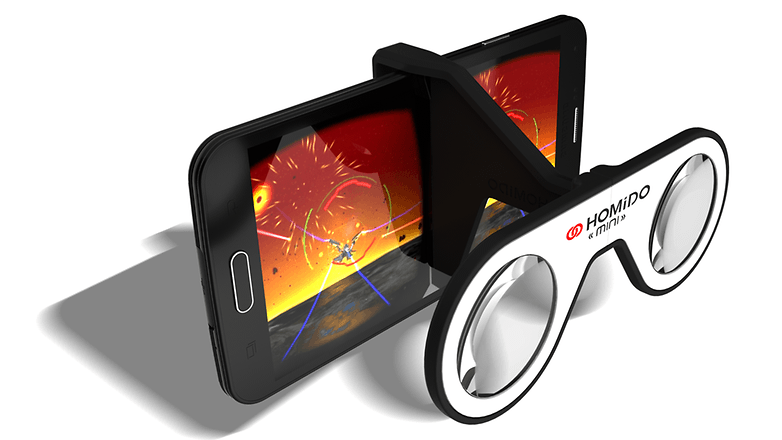 Homido's mini headset can't offer the same user experience as 'complete' headsets, but it does serve as a great low-priced alternative.
There's hundreds of apps to try out on the Play Store, and Homido itself has an app that serves as a hub for the best gaming experiences.
Price: $17.00
Google Cardboard
For an introduction to the world of Android VR, it doesn't get much better than Google Cardboard. Cardboard is the headset that kicked off the hype surrounding virtual reality gaming on Android, and it remains a popular choice amongst newbies.
If you're picking up a Google Cardboard, there's a chance you'll need to construct the headset yourself. Whilst some retailers sell Cardboard clones that arrive pre-assembled, others come in a flat-pack kit that requires some setting up.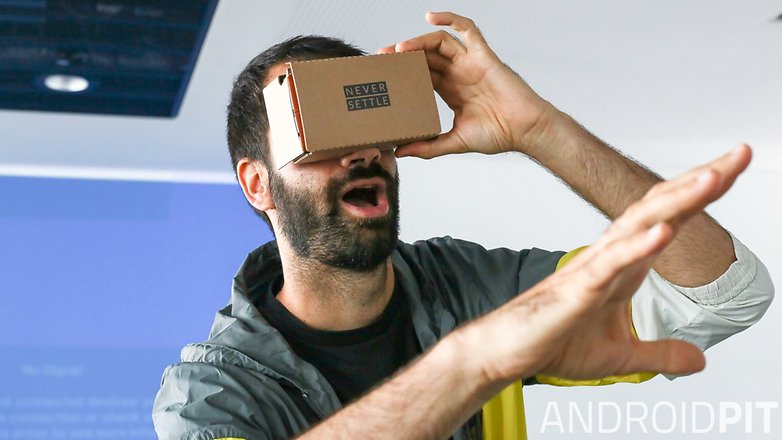 Google Cardboard comes with an ingenious magnet system that sees two mini magnets used as a pull-down input switch. Often, the mechanism is used to select items from in-game menus. The magnets are sometimes prone to moving around, but for this price it's still of solid build quality.
If you build the Google Cardboard well, it'll likely last you a long time, considering the headset is surprisingly tough when it's constructed correctly.
Price: $15.00
Are there any Android-compatible VR headsets under $100 that we've missed out? What are your thoughts on VR gaming in general? Have your say in the comments section below.