Which virtual reality headset is best for you?
While some of you have probably heard about it but haven't tried it out, the virtual reality world, particularly in the coming years, could change our daily lives (work, vacations, education and health). So, here's a short guide to the main players in the VR world.
VR headsets for smartphones
There are a lot of VR options out there, and the following are headsets which require a smartphone in order to display VR content.
Cardboard
Let's start with the simplest one. Known for being Google's low-cost viewer, Cardboard was created, in cardboard, naturally, to promote the development and the commercial release of virtual reality. The simplicity of the materials and the manufacturing justify its low price, and means that it's aimed at beginners who don't want to spend a lot to discover the VR world. It lets in a lot of light, you hold it with your hands and the experience isn't totally immersive.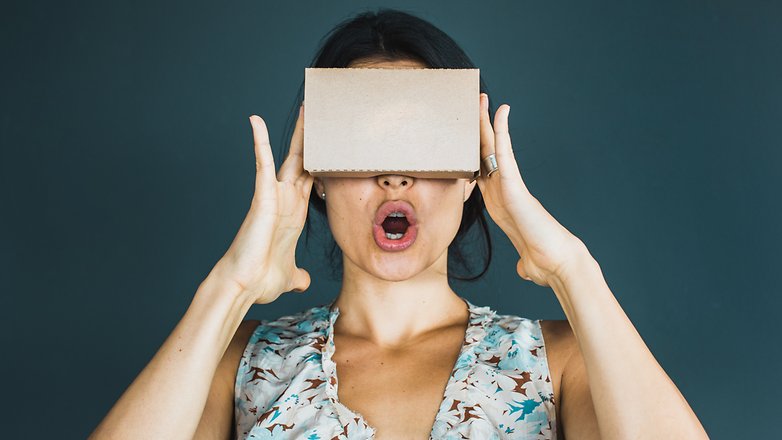 Here, you'll find a list of all the applications on the Play Store that are compatible with this cardboard viewer. The smartphones that work with this device are those with at least a Full HD display but, even in this case, it's not a great experience. It's better if you have a WQHD device, but don't expect any miracles.
Gear VR
If you have a Samsung phone, this headset offers excellent value for the money. Accompanied by a remote control that you can use to interact with the apps, this device also contains acceleration and position sensors. Comfortable to wear, it slightly filters light but, unfortunately, the graphics matrix still draws attention (but, for the price, that's not surprising). Thanks to games with good graphics and features, the VR experience, as described by my colleague Hans-Georg Kluge in his test, "will always be omnipresent": you'll find yourself on the edge of a cliff or faced by a shark that comes out of nowhere and you'll be scared for your life.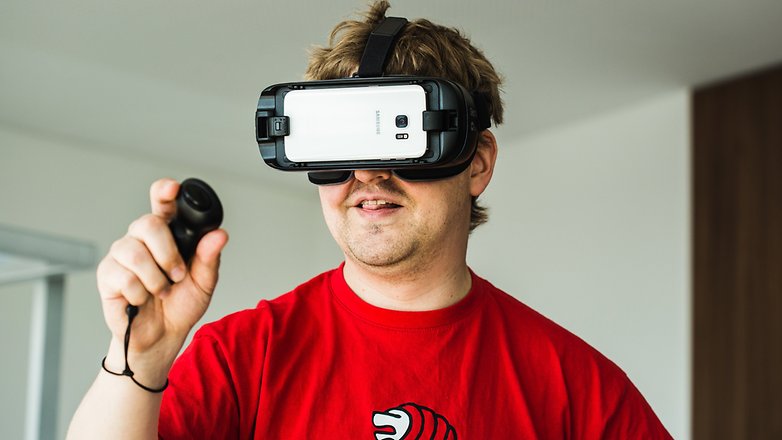 Daydream View
The natural progression from Google Cardboard is to Daydream View. With this device, Mountain View tried to intercept or at least calm the success of the Gear VR. Launched in November 2016, these glasses offer a comfortable virtual reality experience, even during long sessions of use, thanks to the use of fabric on the surface. Compared to Gear VR, it's slightly narrower, smaller and lighter (345 grams compared to 220 grams). If you don't have a Samsung device, but you have one of the devices in the table (all with an AMOLED screen), this is the viewer for you.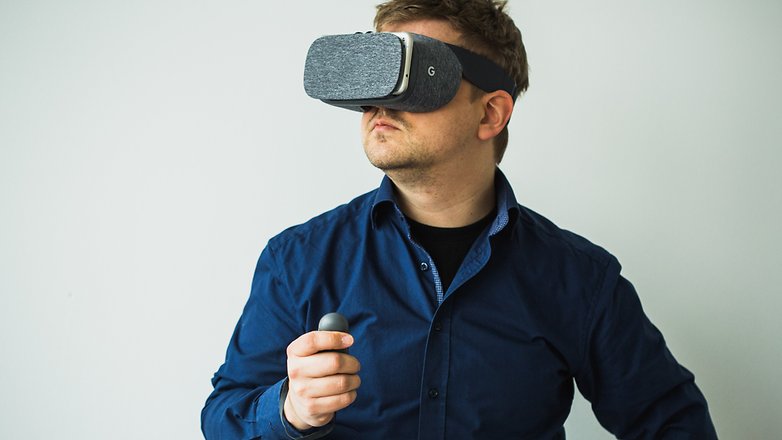 VR headsets for smartphones
| Device | Price | Compatibility | For who? |
| --- | --- | --- | --- |
| Cardboard | $15 | Full HD display required | Beginners |
| Gear VR | $39 / $89 with controller | S7/S7 Edge, S6/S6 Edge/S6 Edge+, Note 5 and Galaxy S8/S8+ | Intermediate gamers |
| Daydream View | $75 | Pixel/XL, Galaxy S8/S8+, ZenFone AR, Axon 7, Mate 9 Pro, Moto Z | Intermediate gamers |
VR headsets for a PC
In this case, the platform isn't a smartphone, but a computer. Coverage of the field of view is better, as is the power.
HTC Vive
This device by the Taiwanese company will allow you to live the VR experience with total immersion (and we're not just talking about games). The HTC Vive remote control can act as all kinds of virtual objects: a gaming weapon, a pencil for drawing, a hammer and, of course, virtual hands. Unlike the Oculus Rift, with Vive and thanks to the collaboration with Valve, you can receive phone calls, display and reply to your messages, consult your calendar and all without exiting the 3D viewer. The price will be very restrictive and the headset, for now, is mainly aimed at professional use and not for private use or for leisure.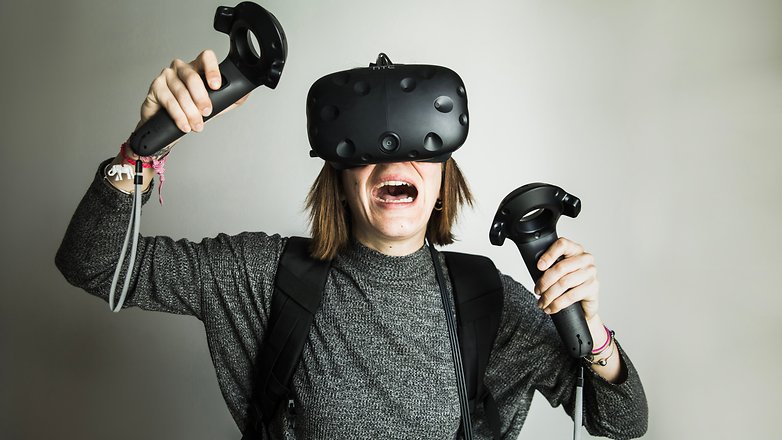 Oculus Rift
Oculus VR, bought by Facebook in March 2014, developed the first VR headsets thanks to financing from Kickstarter. With 20 infrared sensors, this headset can detect its position in a space in order to adapt the images that it displays according to the user's head movements. These sensors, combined with a camera placed in front of the player, can detect movements in three dimensions, which allows the users to be able to move around in a 3D environment. With the Touch remote control, as with Vive, you can engage with the things that you see in the headset.
Both devices need a PC and, given their price, they are aimed at a hardcore, early VR adopter fanbase and the professional world.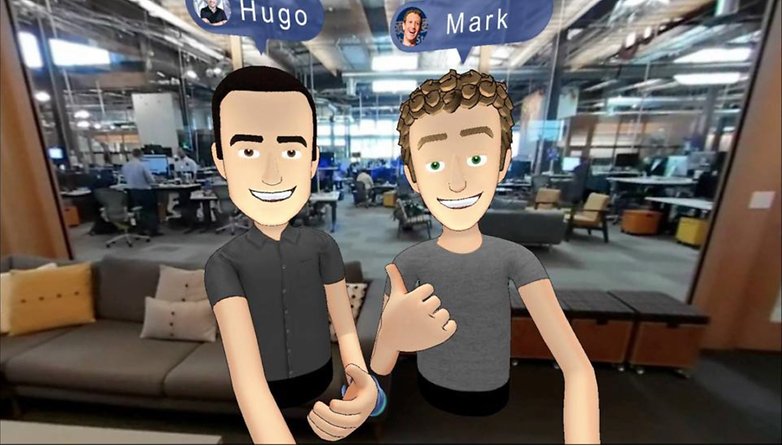 VR headsets for a PC
| Device | Price | Compatibility | For who? |
| --- | --- | --- | --- |
| HTC Vive | $749 | PCs with these features | Hardcore VR fans and professionals |
| Oculus Rift | $500 | PCs with these features | Hardcore VR fans and professionals |
Stand Alone: the best is yet to come
A short summary on the big new features to come: this independent headset doesn't need a smartphone or a PC. Google's new project was presented during the Google I/O 2017, but the first independent VR headsets will be available on the market later this year.
The companies involved in this project are Qualcomm (for hardware), HTC and Lenovo (for headset manufacturing). To follow objects that are around the user, the device will rely on the new World Sense tracking system. To get an idea of what we're talking about, have a look at this video:
Playstation VR: for the gamers
Formerly known under the code name Project Morpheus, this VR headset developed by Sony had been described by the brand as "the future of gaming with virtual reality". To use the headset, you'll need a PlayStation 4, and a PlayStation Camera, which is useful for position tracking.
To interact with games, you can use the console's joystick and, with PlayStation Move, you'll also be able to move the hands in the virtual reality world. Equipped with one OLED 1080p screen, the viewer's visual field is about 100°.
Play Station VR
| Device | Price | Compatibility | For who? |
| --- | --- | --- | --- |
| Play Station VR | $384 | PS4, PlayStation Camera, joypad with PlayStation Move (optional) | Gamers |
Here, you'll find all the games that are compatible with the PlayStation VR. Here's an example:
Have you already tried virtual reality? What headset is best for you? Let us know in the comments!