Xiaomi Mi Band 3: the fitness tracker for the masses
Smartband, fitness tracker or smartwatch? What is the best everyday companion for smartphone owners? Actually, forget the question, since the cheap Mi Band 3 from Xiaomi has enough features to satisfy all your needs.
Have you ever heard of OSIRIS?
Choose "Yes, I have!" or "Never heard of it.".
Oops! Seems like something went wrong. Reloading might help.

Oops! Seems like something went wrong. Reloading might help.
Good
✓

Excellent price-performance ratio

✓

Simple design

✓

Pulse sensor

✓

Waterproof up to 5 ATM

✓

OLED display with touch function
Bad
✕

Pedometer and heart rate monitor are inaccurate

✕

App isn't correctly localized

✕

Chinese firmware

✕

Display brightness not adjustable
Only available from importers
The Mi Band 3 is currently officially only available in China. In Xiaomi's home country, you can buy the latest generation fitness tracker for the equivalent of $26. If you want to buy the Mi Band 3 in this US, you'll have to go through an importer. TradingShenzhen kindly provided us with our review device. The price tends to fluctuate from importers, but you can usually find it on eBay for less than $40. It might be worth waiting a little while, since the price of Xiaomi devices tends to decrease after their release.
Larger display than old design
Most people know Xiaomi as a manufacturer of smartphones. Ever since the Xiaomi Mi Band 2, a real bestseller, many now know Xiaomi also as a manufacturer of fitness trackers. The selling point of the Mi Band series is simple: give users the functions they really need and offer them at an unbeatable price. Even in the fourth generation and four years after the Mi Band 1, the Mi Band 3 keeps all the promises made by its predecessors.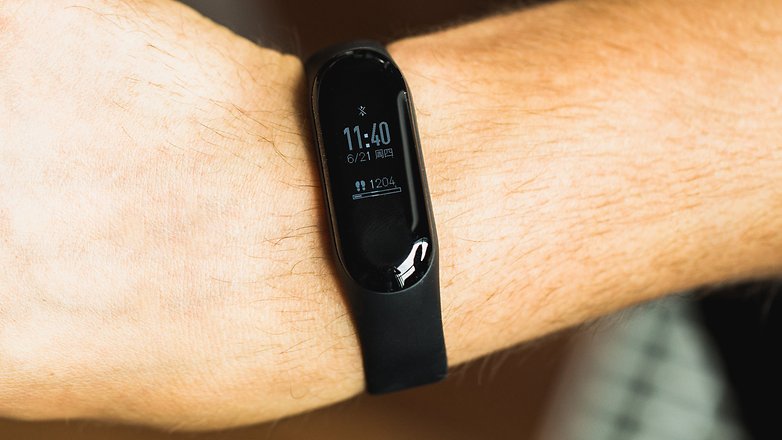 While the Mi Band 1 and 1S were still completely without a display and served as pedometers, Xiaomi really arrived in the world of smart bands and fitness trackers with the Mi Band 2. The monochrome 0.42-inch OLED was enough to show distances, steps, and can also show you what kind of notifications are waiting for you on your phone. In 2016, that was enough, but the requirements have increased since then. The fourth generation of the Mi Band offers more and doesn't forget where it came from.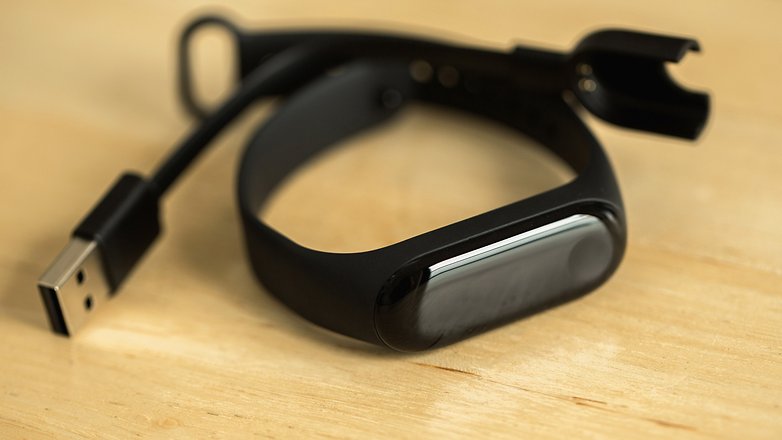 The design has remained the same. The Mi Band 3 still consists of two parts: a band and the actual tracker. The 0.78-inch display is almost twice the size of the Mi Band 2, now has a resolution of 128 x 80 pixels, and is still a monochrome OLED panel. The ability to receive touch inputs is new on the Mi Band 3, but you'll be swiping it instead of tapping it. The colored button has been replaced by a touch-sensitive 'dent' in the glass.
The interface is still in Chinese and our importer has told us that it will take a while before the international firmware is provided.
Vertical and horizontal swiping
On the Mi Band 3, you can swipe really quickly through the menu, which consists of six levels. You can also adjust the order of the menu items to your choosing. The functions are manageable: it shows steps, distance covered, calories burned, heart rate via an optical sensor, weather forecasts, notifications and more. Some sub-items are very illogical, but honestly, you can forgive the illogical menu structure with a price this cheap.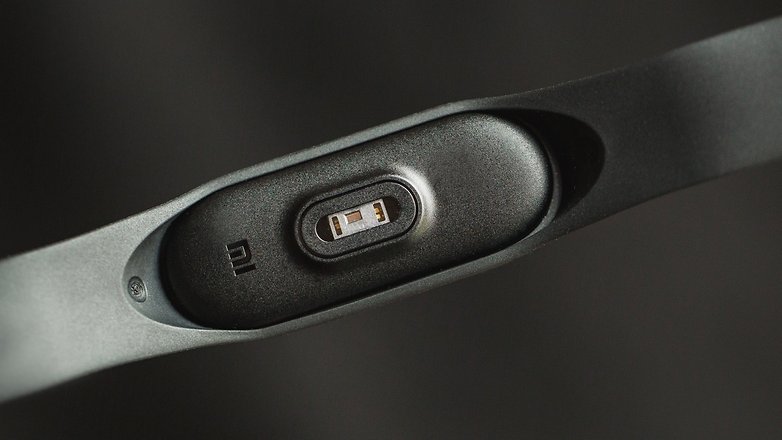 The water resistance is 5 ATM, which is approx. 50 meters of diving depth. That is amazing for a fitness tracker of this price category. Samsung's Gear Fit2 Pro and Gear Sport can also withstand these depths, but cost over $140 and $200.
Precision? The main thing is that notifications come through
You're unfortunately mistaken if you still think that pedometers are accurate down to the last step or that the optical heart rate sensor of a fitness tracker can actually replace a real heart rate monitor. Both of these features on fitness trackers only provide approximate values and can easily be tricked. At least an inaccurate step counter will encourage you to keep moving.
Extensive configuration options via the app
You can quickly set up the Mi Band 3, although the manual is only available in Chinese. The Mi Fit app has been translated into English, but it's still the same app you use with the Mi Band 1, 1S, and 2.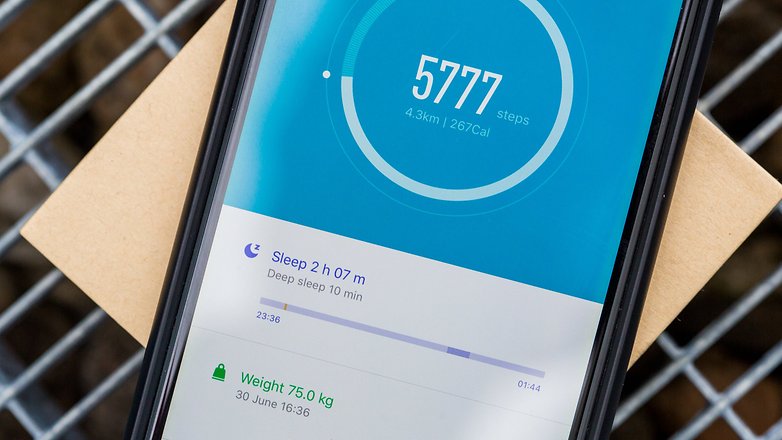 Thanks to Bluetooth 4.2 LE, data transfer to the app is faster and more stable than it was with its predecessor. The software is more extensive when it's coupled with a Mi Band 3. The device can just do more. In addition to the already mentioned tracker functions and the transmission of notifications, the app can also be used to set the band to vibrate on incoming calls. When you receive calls, the Mi Band 3 can be used to mute the smartphone or even reject the call. Of course, the Mi Band 3 can also function as a SmartLock device, which keeps the smartphone unlocked as long as the Band 3 is nearby.
Battery is long-lasting
The battery isn't exactly large at 110 mAh, but according to Xiaomi, it should definitely be sufficient to achieve a maximum battery life of up to 20 days. In my test, however, I found this was only possible with all the functions trimmed down to a minimum. The device runs optimally if your hardly use the display. If you use the Mi Band 3 for notifications, the clock, and pedometer, then it's possible to charge the battery once a week.
Final verdict
Do you really need more? Maybe, but it doesn't have to be that way. Athletes who need a tracker that also acts as a GPS and internal memory for MP3s should avoid the Mi Band 3. But if you need a simple band that's easy to use, has a long battery life and serves as an extension of your smartphone, you can grab the Mi Band 3 without thinking twice about it. If you already have the Mi Band 2, it's not really worth upgrading, unless your band is already starting to fall apart. But, it's better to wait a little longer, since history shows that the price will likely go down.