Mi MIX 3: Xiaomi shows how to best solve the notch problem
Xiaomi finally puts an end to the characteristic wide chin of the MIX line. Instead, the Mi MIX 3 will have a display with extremely narrow bezels on all sides and a special new camera mechanism, as an official picture shows.
While other manufacturers had their smartphone innovations in their luggage at IFA 2018, Xiaomi CEO Lin Bin used his own social media account on Weibo to whet people's appetite for the Mi MIX 3. But he didn't limit himself to a cryptic message. This exciting picture shows the complete front of the device.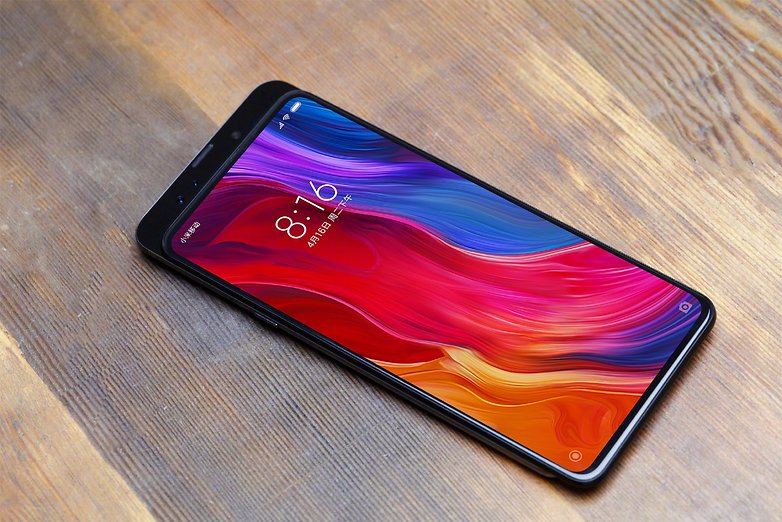 What looks like a wide bezel above the display at first glance is the camera module of the Mi MIX 3 with main and front camera, earpiece and other sensors. But it doesn't come out the same way as the Oppo Find X. Instead, it seems as if the front and back are separated and the display would actually slide down a bit.
Although the display is still not bordered with such narrow edges as some render images made us hope, it is much fuller in size than its predecessors. What remains exciting is how the technology is implemented.
The potential specs of the Mi MIX 3
Information about the equipment of the Mi MIX 3 is rare. Currently, we are talking about Snapdragon 845 with 8 GB RAM and up to 256 GB internal memory. There should be a 12MP dual camera on the back and a 4,000 mAh battery available as an energy source. The question of the fingerprint sensor, which is rumored to be integrated into the display, remains open. With the moving display, however, a sensor on the back seems technically easier to implement.
Xiaomi co-founder Lin Bin has already revealed when the MIX 3 is to be launched on the market: The smartphone will be available for purchase from October 3. However, it will be presented on September 15th and thus in the same week in which Apple presents the successor of the iPhone X.
What do you think about Xiaomi's decision to switch to a pop-up camera? Was it a logical step for the brand?