Android Wear is soon to receive its biggest update since launch; Android Wear 2.0 was showcased at Google I/O in May 2016 and we now have confirmation that it will start rolling out to smartwatches in 2017. Below you will find out all you need to know about the second version of the Android Wear operating system, as well as key information regarding the Android Wear app. What's more, Google has just revealed which smartwatches will get the Android Wear 2.0 update in 2017.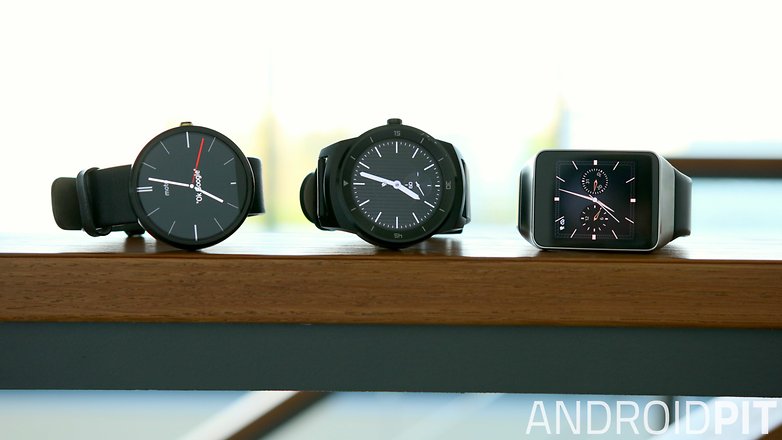 Jump to:
It's important to note that there are separate version numbers for the smartwatch firmware and the companion app. Although they frequently rest on the same version number, the companion app is usually updated first. Android Wear is built on top of the Android OS, so beneath the version number you will find either Lollipop, Marshmallow and with the new Android 2.0 update, Android 7.0 Nougat. Currently, version 1.4 of Android Wear is built over Android 6.0 Marshmallow.
Android Wear 2.0 unveiled
The biggest release for Android Wear yet, version 2.0, brings a more refined approach from Google, narrowing down its aspirations for the technology. We got an in-depth look at what's to come during Google I/O, the company's annual developers' conference. The update to Android Wear 2.0 will start rolling out in 2017, coinciding with the latest news that Google will be releasing their first smartwatches from unnamed manufacturers in early 2017.
Most notably, Android Wear 2.0 will be able to run standalone apps, meaning the watch doesn't need to be in range of a smartphone for an app to work. This makes Android Wear more independent, striking out from the impression people have of smartwatches being expensive and unnecessary smartphone accessories.
With cellular support, Android Wear 2.0 will let you make calls, use OK Google, and more without relying on your phone being nearby. Not only that, the latest update to smartwatches will bring support for its Google Assistant, which we first saw with the release of its Pixel smartphones, the Pixel and Pixel XL, in addition to Android Pay.
At the I/O presentation, Google outlined its three areas of focus: the watch face, messaging and fitness. Watch faces are to be improved through allowing any watch face to show data from any app.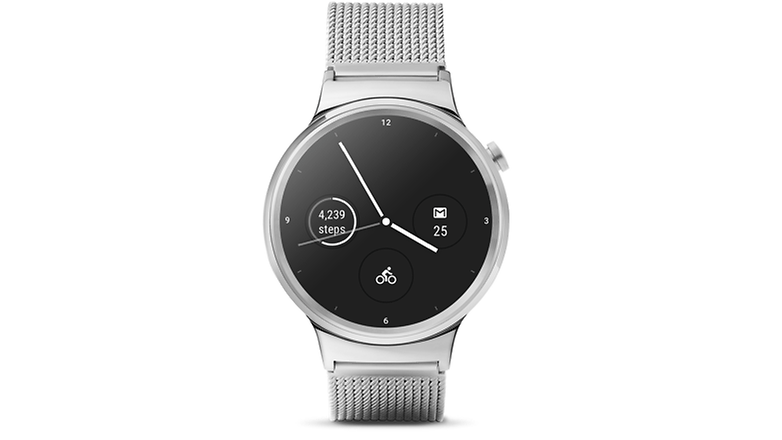 Messaging sees an improvement through handwriting recognition, smart reply, and a swipe-enabled keyboard. Google placed many of its products at I/O under the umbrella of its machine learning expertise, and here things are no different. All three of these input methods are held up by Google's AI. And, although a keyboard may seem a poor choice of input on a screen so small, Google hopes that its machine learning algorithms are powerful enough to predict the words you want based on just the first letter or two that you enter.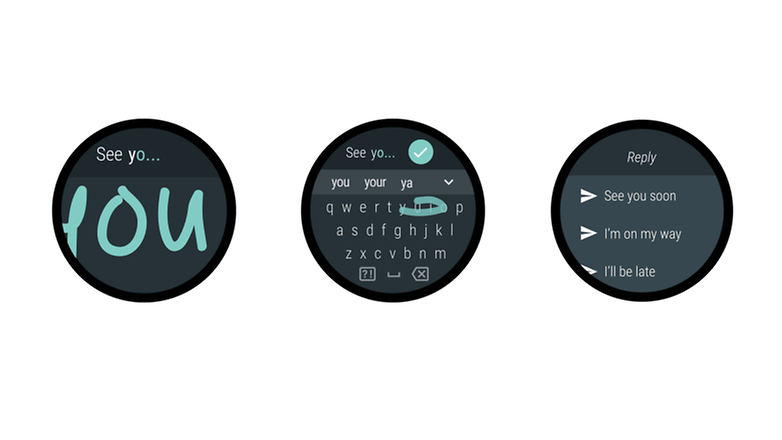 When it comes to fitness, Google is providing interaction between fitness apps through the Google Fit API. This effectively allows apps to exchange information, such as calories burned and consumed, creating a more holistic experience. There's also activity recognition, so when you begin running, this can automatically be detected by a running app, which can begin timing your run, or counting your calories burned, for example.
There's also a Material Design overhaul of the Android Wear interface. This can be seen immediately in how notifications appear.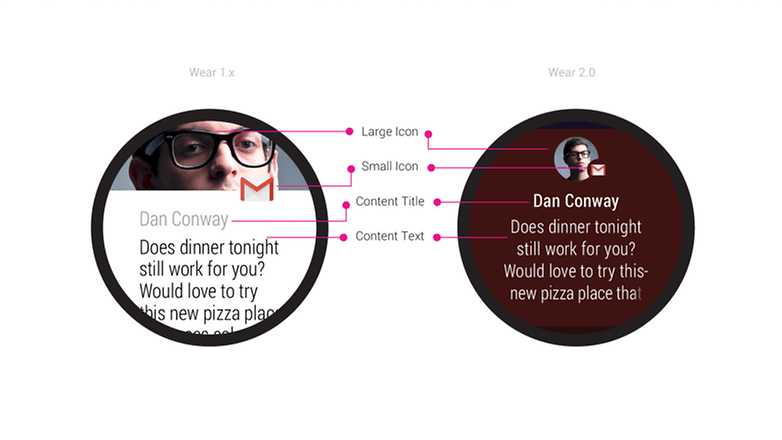 An Android Wear 2.0 Developer Preview is available already, and the fourth version of it was previewed in early December 2016. We will see the fifth version in January 2017. Find out more about what's new, and how you can get the Developer Preview up and running, over at the Google Android Wear Developers page.
Which smartwatches will get Android Wear 2.0 in 2017
In December 2016, Google revealed a definitive list of which smartwatches would be in line for the Android Wear 2.0 update. The smartwatches will likely not get the update all at once, the roll out would happen gradually throughout 2017, so don't expect it right away. Here's the list:
Moto 360 Sport
LG Watch Urbane 2nd Edition LTE
Polar M600
Casio Smart Outdoor Watch
Nixon Mission
Tag Heuer Connected
Fossil Q Wander
Fossil Q Marshal
Fossil Q Founder
Michael Kors Access Bradshaw Smartwatch
Michael Kors Access Dylan Smartwatch
Huawei Watch Ladies
Older smartwatches that were released in 2014 won't be getting the update, those being the Moto 360 (first generation), the Samsung Gear Live and the very first Asus ZenWatch.
Android Wear 1.4 news and features
On February 4, Google announced that it would be beginning to roll Android Wear 1.4 out to all Android smartwatches, bringing it to the same version number as the companion app.
The update primarily brings a new set of hands-free options.
With this update, you are able to navigate your watch using gestures such as shaking your wrist and quickly raising or lowering your extended arm – things best not done in public. Voice integration has been expanded as well, following in the footsteps of the app, with support for popular apps like Telegram, Viber and WhatsApp. Finally, there's additional speaker support, which allows you to make and take calls over Bluetooth, assuming you own a watch with a built-in speaker.
Find out all the details over at the Android Official Blog.
Designer watch faces released
You can now add some serious designer style to your Android smartwatch. Google has made nine watch faces from iconic fashion brands available. The range includes designs from Ted Baker, Vivienne Tam and Nicole Miller.
They can be downloaded now from the Google Play Store.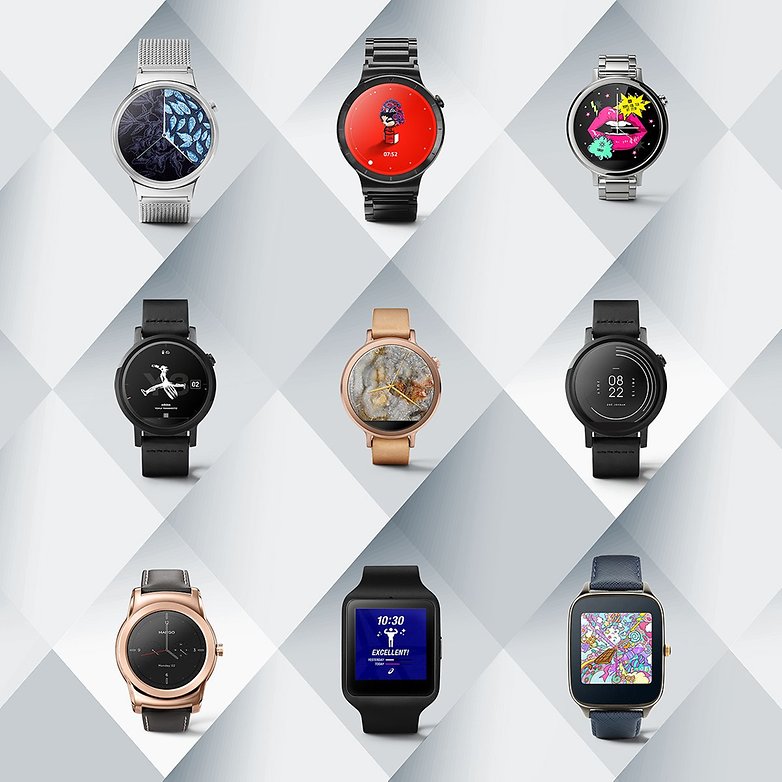 Android Wear app v1.4 features and news
Version 1.4 of the Android Wear app is a relatively minor update. It adds improved voice features, such as the ability to send messages with your voice via WhatsApp and Telegram. It also brings battery life improvements, plus the removal of the battery life graph, which was notoriously unreliable.
A subsequent minor update, version 1.4.0.2470307.gms, reinstated the battery life graph.
Interactive watch faces released
In August 2015, Google released three interactive watch faces that introduced a new single tap feature and watch-to-watch communication.
The three watch faces are Bits, Under Armor, and Together.
Bits shrinks the time display and surrounds it with circles that contain shortcuts to important information, such as the weather, upcoming events, and steps taken. Pressing these circles expands them, displaying more information.
Under Armor is the fitness watch face of choice. By tapping the watch face, you can cycle through your step count, calories burned and distance covered.
Finally, there's Together, which pairs your watch with someone else's and lets you share photos, doodles, emoji, and what you're up to at the time.
Google has also now set up a separate section for interactive watch faces in the Google Play Store, which boasts a budding collection.
Android Wear 1.3 update features
Google announced the Android Wear 1.3 update on May 19, 2015. The Moto 360 was the last to receive it, on June 18, 2015.
The improvements made by Android Wear 1.3 include Wi-Fi support, emojis, gesture controls and some new screens for app switching and rapid contacts. While not all devices will support Wi-Fi, the rest of the features will roll out to all devices. If you want to know the truth about Android Wear and Wi-Fi, check out our story at the link (and find out why the G Watch R will still get Wi-Fi).
Wi-Fi
Wi-Fi has lain dormant in Android Wear since the beginning, and flicking the switch will finally activate the full capabilities of some of the current crop of Android Wear smartwatches. This means that even when your watch is out of Bluetooth range, you can still communicate via Wi-Fi.
The only caveat is that not all Android Wear watches have a Wi-Fi antenna (even if they all have a Wi-Fi module on the Snapdragon 400). Don't expect Wi-Fi on the original G Watch or the Asus ZenWatch, for example. The Moto 360, despite being based on a Texas Instruments OMAP3 chip, which doesn't have a built-in modem, will still get Wi-Fi because Motorola was wise enough to add one in separately.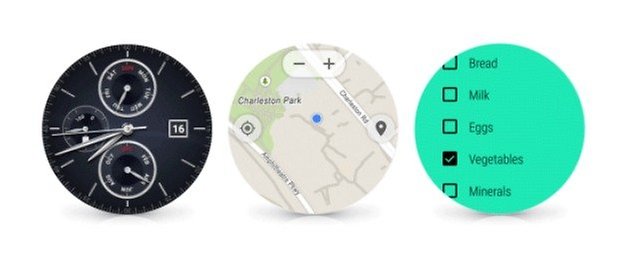 Emoji
You can now draw your own emoji on the screen of your smartwatch and Android Wear 5.1 will convert it into the actual emoji you were after.
Gesture controls
The Android Wear 1.3 update adds gesture controls so you can simply flick your wrist to scroll through the stream (the vertical cascade of screens).
App picker and quick contacts screens
Perhaps the most useful new feature is a new app picker and quick contacts screen, which will appear in a side-swiping list alongside Google actions. When you tap the screen on Android Wear 5.1, you'll first see the app picker; swipe to the left and you'll see your contacts, and swipe left again to be taken to your Google commands.
That's all the key information on the Android Wear 1.3 update. Head below for our previous coverage.
---
Android Wear and Android Wear app 1.3 update features
Watch battery and storage management
Our friends over at Phandroid got their hands on the new wearable firmware and have shared a wealth of detail about what's in store. The coolest new feature is a section in the Android Wear companion app that lets you manage your smartwatch's battery and internal storage.
They're pretty much identical to the same sections you already have on your phone, but they're nice to have for your watch too.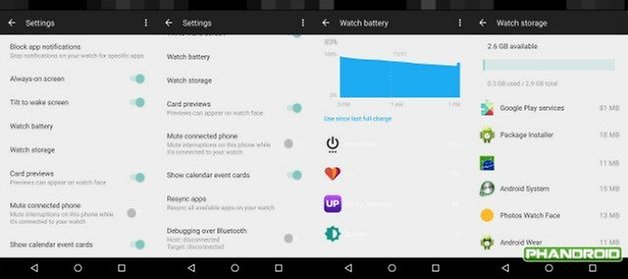 Bring back dismissed cards
If you've been using Wear you know that you can occasionally get a little carried away with your swiping, and dismiss a card you actually wanted to keep. With the new Android Wear update, you can now recall dismissed cards simply by swiping up to reveal an Undo option.
Watch face management
Android 5.0 Lollipop has an included Wear watch face API, which means you can now customize, switch and manage your watch faces from the companion app. One of the nicest additions to the new faces is that weather icons can now be included on Wear watch faces.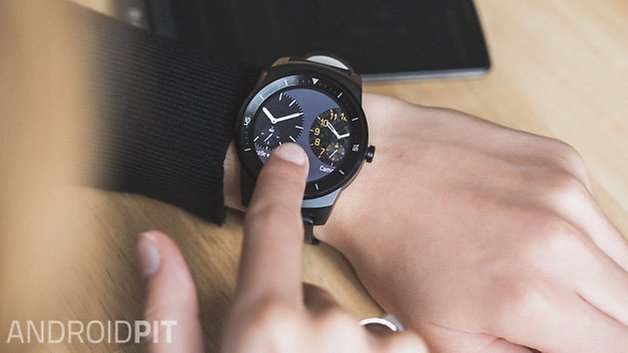 Screen brightness options
This is awesome. I often leave my Wear device at home if I'm going to meet friends or hitting a movie theater, because having notifications constantly lighting up the screen is insanely distracting. Even the ambient glow from my watch face is enough to make people stare, especially in a bar or cinema. Now you can swipe down for a revamped menu screen that gives you options for Theater or Sunlight modes.
There's some other cool stuff too; accessibility settings for those with vision impairments and automatic sorting of menu items based on the most recently used ones, which means no more scrolling all the way to the bottom to get to Settings!
What do think of these changes to Android Wear? What additions would you like to see next? Let us know in the comments.