Android Wear is soon to receive its biggest update since launch; Android Wear 2.0 was showcased at Google I/O in May 2016 and we now have confirmation that it will start rolling out to smartwatches on February 9. Below you will find out all you need to know about the second version of the Android Wear operating system, plus check out our video to see it in action.
Android Wear 2.0 unveiled
The biggest release for Android Wear yet, version 2.0, brings a more refined approach from Google, narrowing down its aspirations for the technology. An Android Wear 2.0 Developer Preview is available already, and in its fifth version since January 2017. Find out how you can get the Developer Preview up and running over at the Google Android Wear Developers page.
We gave Android Wear 2.0 Developer Preview a test run with the futuristic Huawei Watch. Check out the video below to hear our thoughts and see the new version of the OS in action.
Most notably, Android Wear 2.0 will be able to run standalone apps, meaning the watch doesn't need to be in range of a smartphone for an app to work. This makes Android Wear more independent, striking out from the impression people have of smartwatches being expensive and unnecessary smartphone accessories.
With cellular support, Android Wear 2.0 will let you make calls, use OK Google, and more without relying on your phone being nearby. Not only that, the latest update to smartwatches will bring support for its Google Assistant, which we first saw with the release of its Pixel smartphones, the Pixel and Pixel XL, in addition to Android Pay.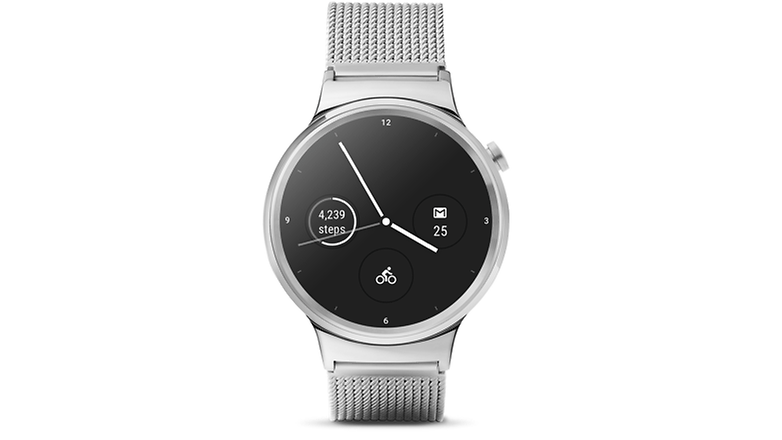 Messaging sees an improvement through handwriting recognition, smart reply, and a swipe-enabled keyboard. Google placed many of its products at I/O under the umbrella of its machine learning expertise, and here things are no different. All three of these input methods are held up by Google's AI. And, although a keyboard may seem a poor choice of input on a screen so small, Google hopes that its machine learning algorithms are powerful enough to predict the words you want based on just the first letter or two that you enter.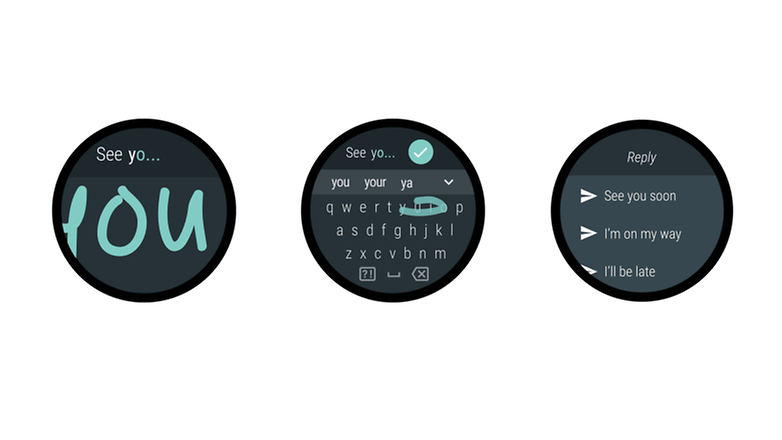 When it comes to fitness, Google is providing interaction between fitness apps through the Google Fit API. This effectively allows apps to exchange information, such as calories burned and consumed, creating a more holistic experience. There's also activity recognition, so when you begin running, this can automatically be detected by a running app, which can begin timing your run, or counting your calories burned, for example.
There's also a Material Design overhaul of the Android Wear interface. This can be seen immediately in how notifications appear.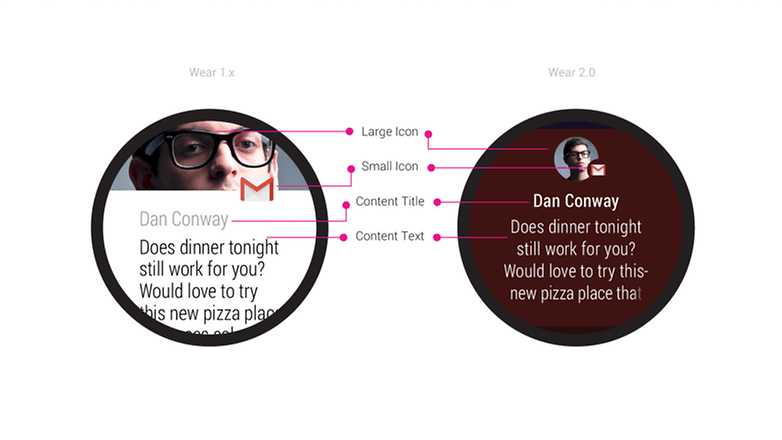 Which smartwatches will get Android Wear 2.0 in 2017?
In December 2016, Google revealed a definitive list of which smartwatches would be in line for the Android Wear 2.0 update. The smartwatches will likely not get the update all at once, the roll out would happen gradually throughout 2017, so don't expect it right away. Here's the list:
Moto 360 Sport
LG Watch Urbane 2nd Edition LTE
Polar M600
Casio Smart Outdoor Watch
Nixon Mission
Tag Heuer Connected
Fossil Q Wander
Fossil Q Marshal
Fossil Q Founder
Michael Kors Access Bradshaw Smartwatch
Michael Kors Access Dylan Smartwatch
Huawei Watch Ladies
Older smartwatches that were released in 2014 won't be getting the update, those being the Moto 360 (first generation), the Samsung Gear Live and the very first Asus ZenWatch.
What do think of these changes to Android Wear? What additions would you like to see next? Let us know in the comments.