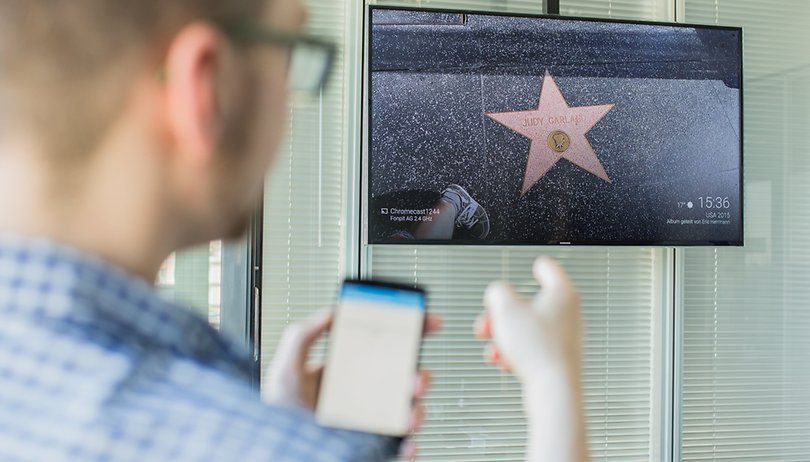 All the best Chromecast apps you don't want to miss
Chromecast turns your 'dumb' TV into a smart TV, and Chromecast Audio streams audio to almost any speaker. Beam web browsers, streaming services and games from your device to your TV, or any audio to your speakers. The collection of compatible apps is always growing, so here's our list of the best Chromecast and Chromecast Audio apps.
Jump to section:
Movie and TV subscription services
Netflix
Netflix was one of the first streaming services available on TV. It has gone through many changes over the years – for better or worse – but you have some slick options available to you now. Note that Chromecast for Netflix is limited to Android devices with Android 4.1 or higher.
With Netflix on your Chromecast, you can stream the entire Netflix library of movies and TV shows, in 1080p depending on your Wi-Fi connection. You can get HD videos with the standard HD plan that costs around $10 a month.
Netflix on your Chromecast includes some decent features. You can have subtitles, audio dubbing and Surround Sound. And while you do get a good selection of movies and shows, the price is pretty high and Netflix has been increasing its prices and will likely do so again in the future.
Hulu Plus
Hulu, like Netflix, is a great TV show and movie-watching service, where you can stream unlimited amounts of either on your Android smartphone or tablet for $7.99 per month. It has received high acclaim for offering a great selection and the latest episodes of your favorite shows, such as Family Guy, Sons of Anarchy, and Gotham.
All of this, of course, can be beamed from your smartphone or tablet to your TV via the wonderful Chromecast.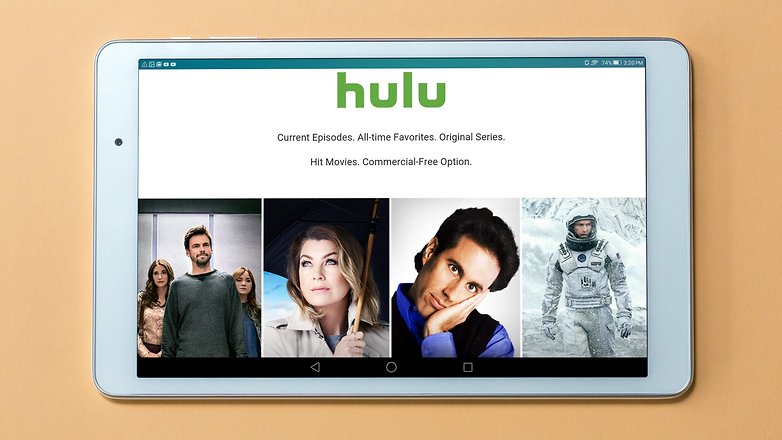 HBO Now
HBO Now, like HBO Go, is a standalone streaming service that doesn't require a cable subscription package. For $14.99 per month with HBO Now, you can have access to your favorite HBO shows not just on your phone, but also through Chromecast. Enjoy shows like Game of Thrones or The Wire on the big screen, without paying for cable.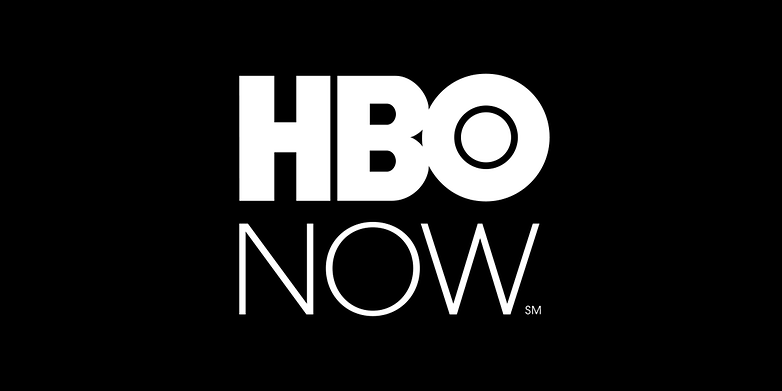 Apps for streaming from your smartphone to your TV
AllCast
AllCast, from legendary developer Koushik Dutta, is one of the original and best Chromecast streaming apps. AllCast not only works with Chromecast, it can also be used to stream to your Amazon Fire TV, Xbox 360, Roku, Apple TV and more. Note that the free version has a five-minute viewing limit per session, so consider forking out the $4.99 for the premium version.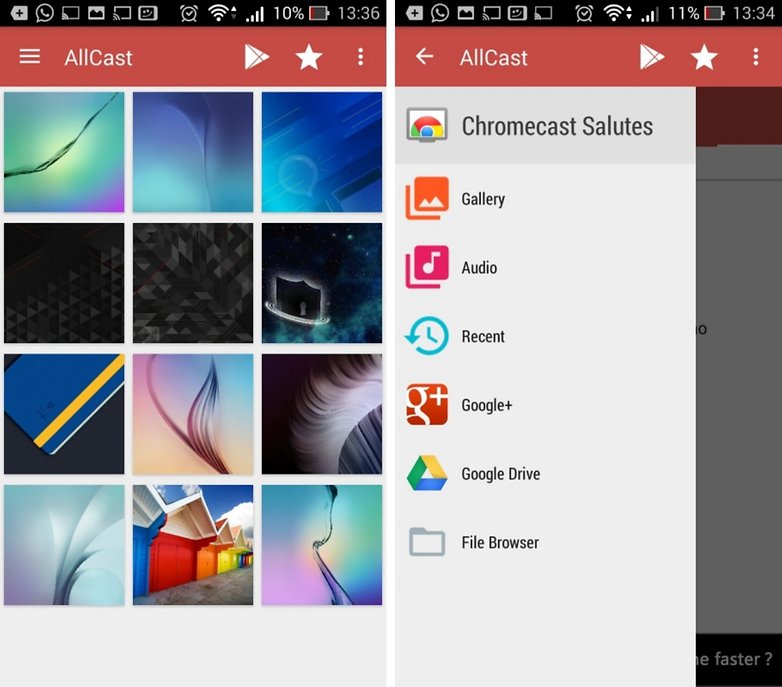 VideoStream
VideoStream is the VLC of Chromecast streaming: it plays everything. With no need for different codecs or plugins, VideoStream simply streams content from your laptop or PC direct to your Chromecast-equipped TV. That's right, this is actually a Chrome extension for your computer, but once it's installed, you just need to grab the VideoStream Remote app from the Play Store and you can control everything from your phone or tablet.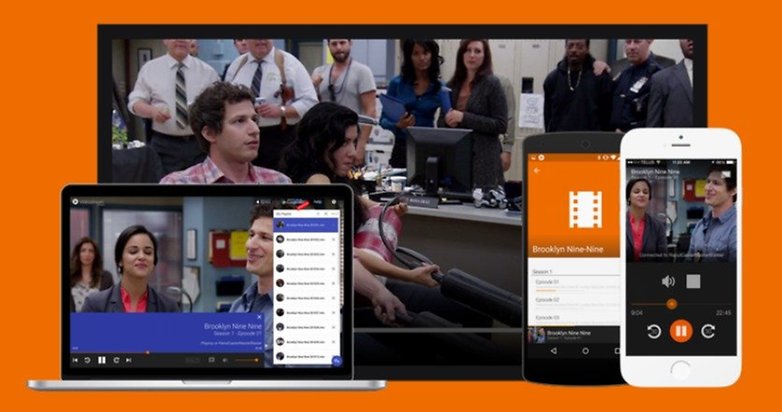 BubbleUPnP
The Chromecast already does a great job at streaming most things you throw it at directly from different devices, but BubbleUPnP acts as a great bridge to let you stream things from different DLNA devices, media servers and cloud storage services.
BubbleUPnP has some nifty Chromecast-specific features too, such as transcoding various media formats that are incompatible with Chromecast by default so that they work with the dongle. Rounding off the great features is a playback queue, which lets you line up media from various different devices to play on your Chromecast.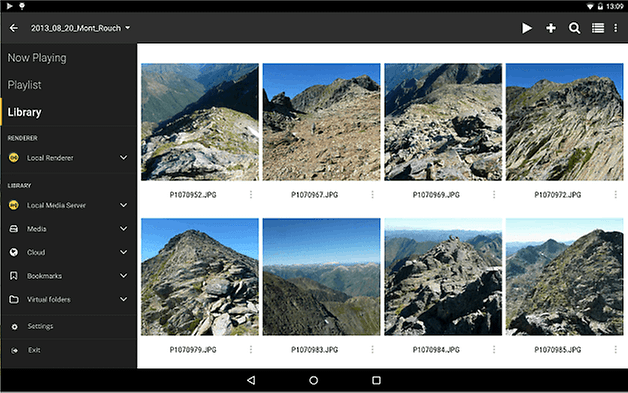 Plex
Plex is a personal multimedia app that lets you stream your videos, music, photos and home movies to your Android phone from any computer which is running Plex Media Server. It enables media syncing from your phone, as well as from Google Drive, Dropbox and other cloud storage services.
And now it goes a step further with Chromecast support: you can enjoy the services Plex has to offer on your HDTV. The mobile app costs $4.99 on the Play Store.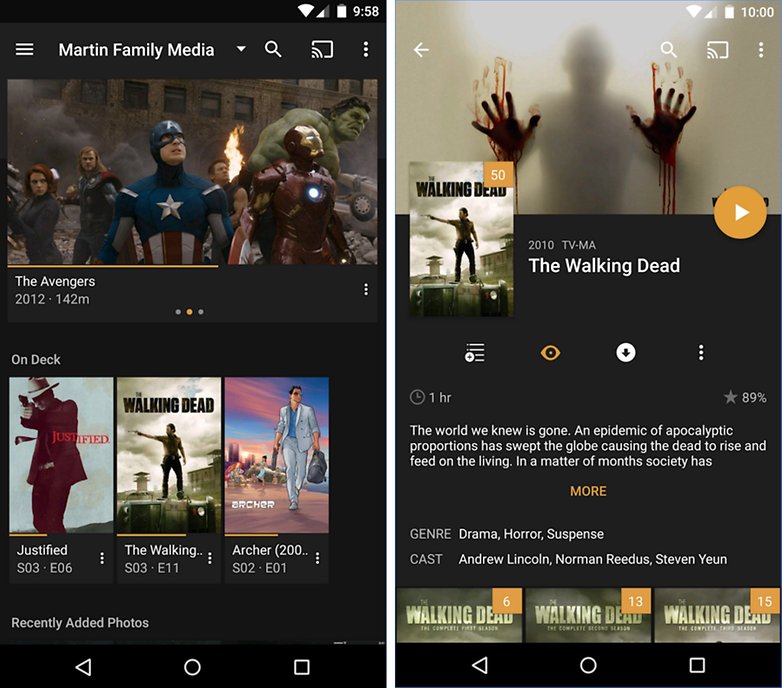 Younity
Younity is a great alternative to Plex which lets you cast media from your computer to your TV. The free version allows unlimited access if your computer, Chromecast and Android phone are all on the same network. So, it's perfect for those who only want to stream to their Chromecast at home.
Music streaming
Spotify
It was only in 2015 that Spotify support was added for Chromecast, but we're glad it was. Now we can enjoy our favorite music streaming service on our TV, with more than 30 million songs to choose from in an intuitive user interface. This is a must-have Chromecast app.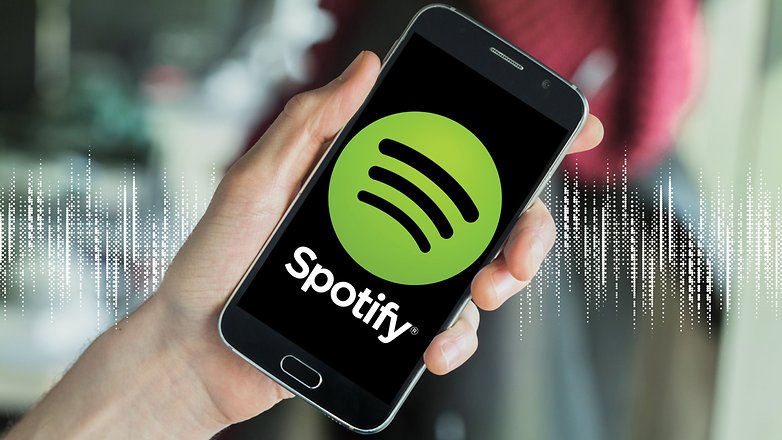 Pandora
Pandora needs little introduction as a streaming radio app, but it is Pandora's Chromecast support that earns it a spot on this list. The best thing is, you probably already have Pandora on your phone, so there's no need to install anything else since it works with Chromecast already. If you're not already using Pandora, then give it a try and access up to 100 personalized radio stations for free.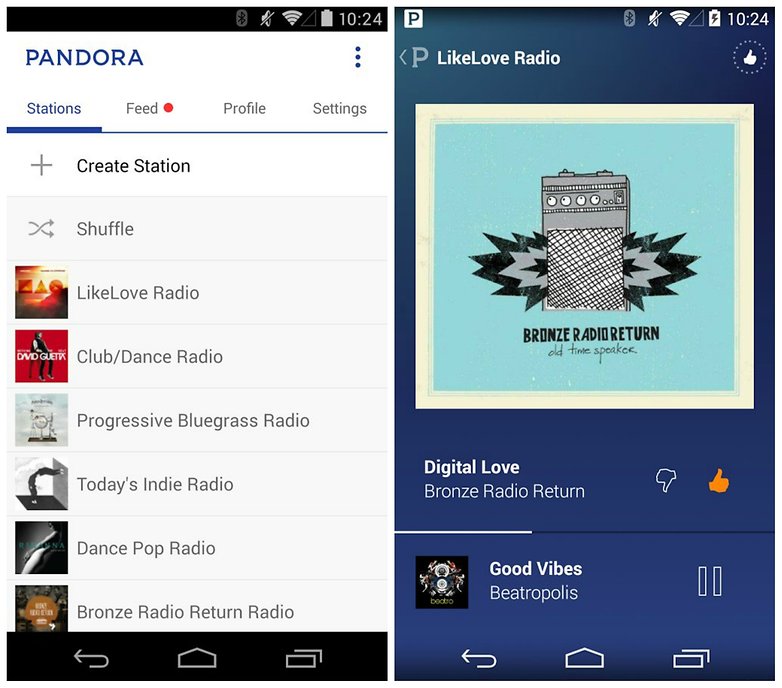 Deezer
Offering a consistently excellent alternative to the likes of Spotify, Deezer is particularly great for those listeners who are into rarities and live albums. The interface recently underwent an aesthetic overhaul, too. Deezer's library varies between countries, but it actually comprises more songs than Spotify.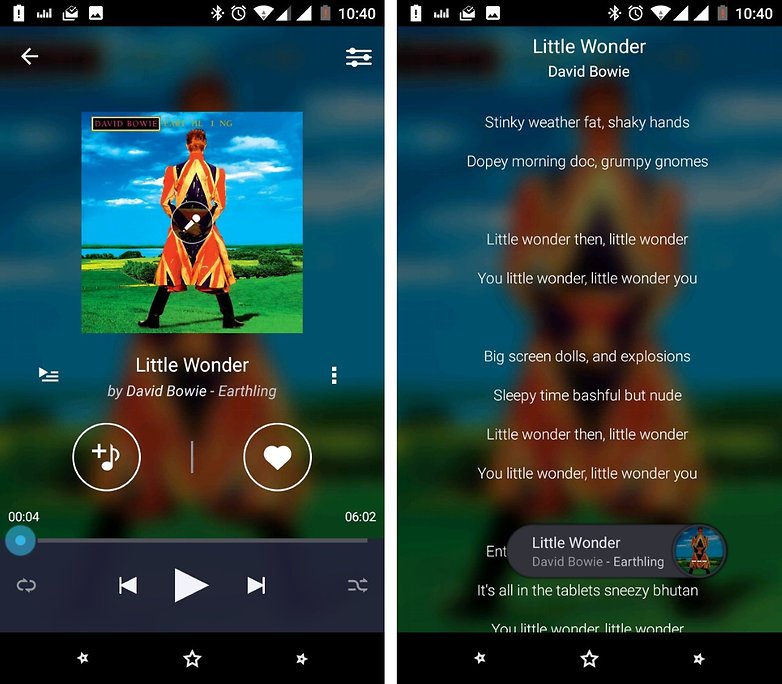 iHeartRadio
With thousands of radio stations to choose from, this easy-to-use app lets you tune in and start listening to your favorite music for free. The iHeartRadio app features sophisticated algorithms to create custom stations for you based on your favorite music and also lets you tune in to live radio and the occasional live music event. It's designed to work with your Chromecast, making it the best music-streaming app currently available for the dongle.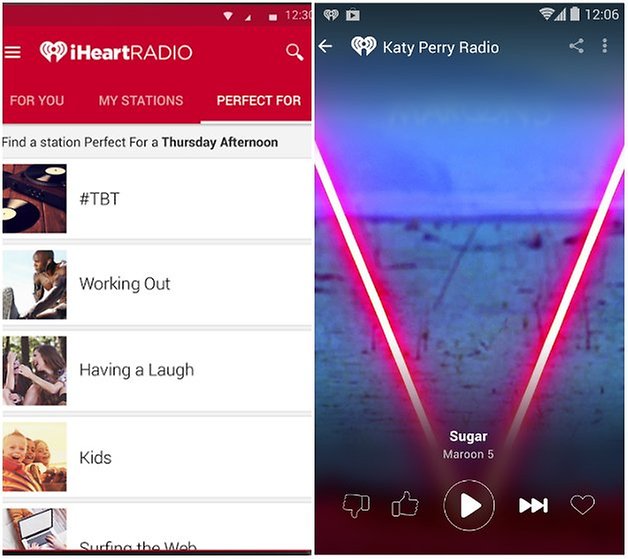 Games for Chromecast
Big Web Quiz
There are few games that feel as perfectly matched to the Chromecast as Big Web Quiz. Little wonder, considering it was developed by Google's in-house Creative Lab. With this app, you and four friends compete against each other in answering trivia questions as quickly as possible. Each of you answers them on your own device, while the questions and overall scoreboard are displayed on the big screen.
Questions are drawn from the Google Knowledge Graph, so are always up-to-date and refer to the most recent events happening in the world, as well as historical events, and other (sometimes crazy) categories.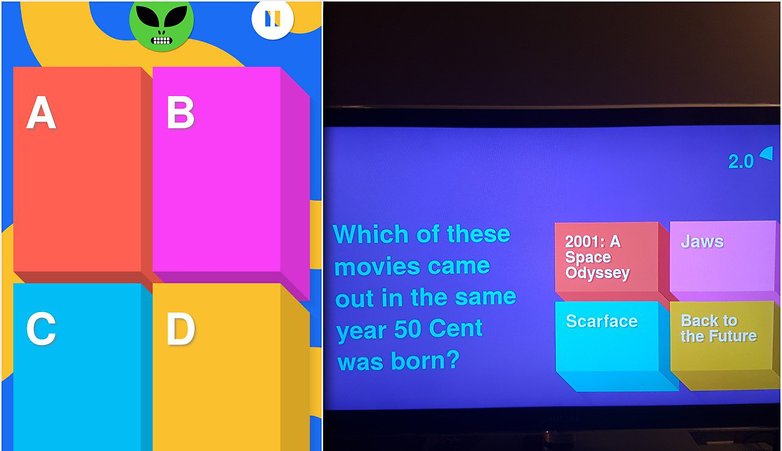 Just Dance Now
Ubisoft has made its popular Wii game available for the Chromecast. Keep a firm grip on your smartphone, get dancing, and Just Dance will evaluate your performance. The app features an online multiplayer mode, ads and in-app purchases.
GamingCast
For $1.99, GamingCast brings some classic games to your television while using Chromecast and your mobile device. Choose from Snake, Pong, Xonix or Tetris and try it out for yourself on your giant screen. While the selection is rather limited now, the developer has promised to bring more classic titles to the app in the near future.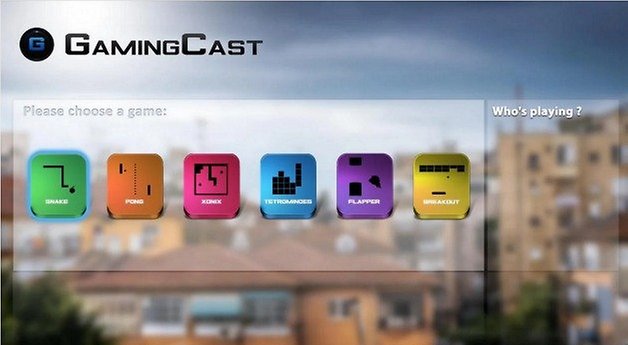 CastPad for Chromecast
While development of this app seems to have been all but given up on, and its full potential may never be fully realized, CastPad is the best sketching app around for the Chromecast. You're essentially given a blank screen to doodle, paint, draw, and spray-can to your heart's content.
Considering all the great drawing-based family games out there, like Pictionary, the potential for fun here is vast. It works a little erratically at times, but show your support by downloading it and maybe – just maybe – it'll receive another update at some point. The last update was in April of 2016.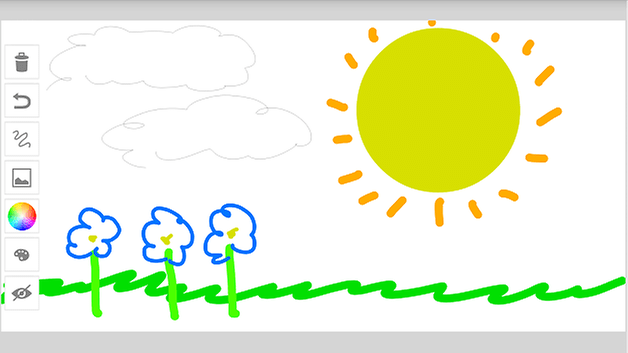 Pocket Casts
Pocket Casts is one of the highest-rated apps on Android, and one of its finest no-nonsense podcast managers. You can not only stream, but download, all your favorite podcasts, then set up a playlist to beam to your Chromecast. It supports both audio and video streams, and has a neat interface that's in line with Lollipop's Material Design.
Amusingly, when we got in touch with the developers to ask about Pocket Casts' success story, they attributed it to a mixture of "blind luck" and "pure skill". There you have it, the formula for a successful app...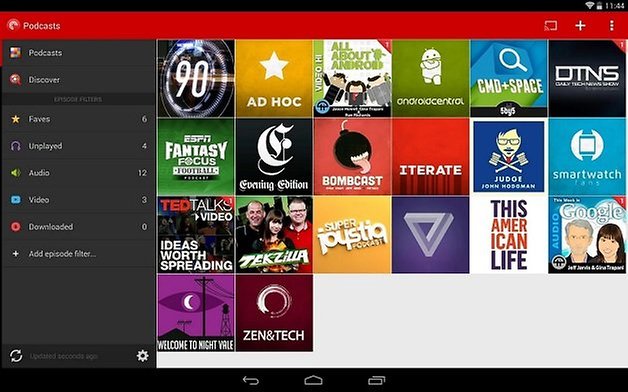 Lego Speed Champions
Race some famous sports cars, in Lego form, against your friends. Earn points and unlock upgrades as you fly down the tracks, and do it all on the big screen. With Chromecast, you and your friends can all play on the same screen, or you can log in and play against each other remotely.
Angry Birds Friends
Angry Birds goes competitive in this iteration of the classic franchise. Play against your friends using one screen thanks to Chromecast, and enjoy the tournament-style gameplay. You'll never have to play alone, since there are worldwide tournaments, and there are new levels released every week.
Free streaming apps
Crackle
It may not be the highest-brow film streaming service out there, but Crackle has a great easy-watching selection available for free. You aren't going to find the latest and greatest content, but with films like Men In Black, Bad Boys, and Snatch, it's a great trip down memory lane for those of us who grew up in the Nineties and Noughties.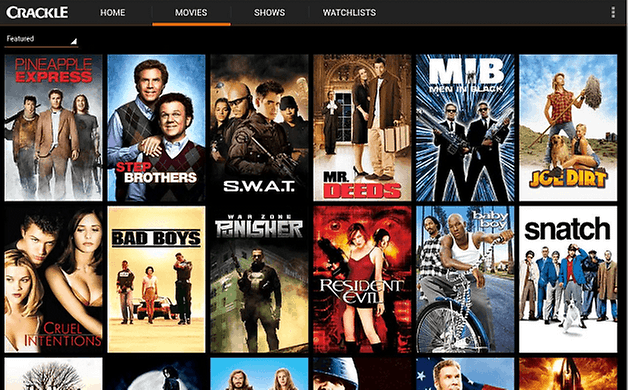 Vevo
With VEVO, you'll be the first to know when a new video relating to your favorite musical artists is out, at which point you can stream it from your device to your TV to enjoy it in all its full HD glory. It's not only official music videos that you can enjoy there, but also exclusive shows and live performances – all for free.
You can curate your own music video channels to share with others, or listen to video playlists created by other people with similar (or differing) tastes.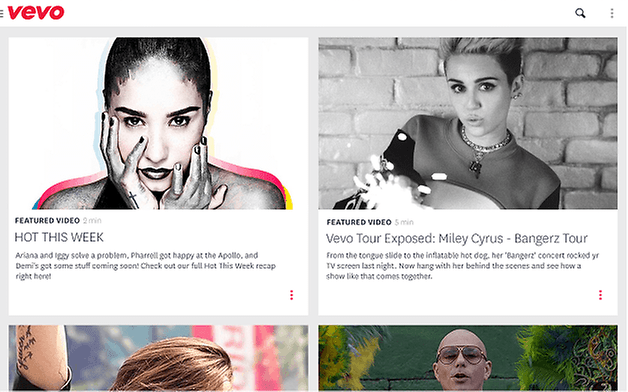 BBC iPlayer
For our UK audience, the BBC iPlayer app is one of the best you can use if you have bought yourself a Chromecast dongle. It lets you watch live TV, and stream the latest programs from one of the best broadcasters of television in the world. Expect plenty of nature documentaries narrated by honey-voiced David Attenborough, incisive documentaries, panel shows, and plenty of classy, understated mini-series. Unfortunately for our US audience, the app is geo-restricted.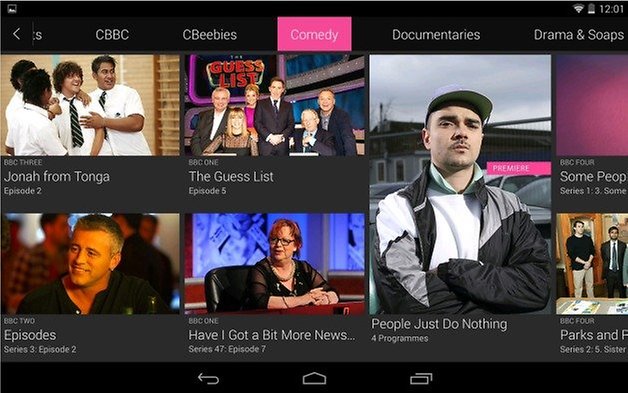 Other Chromecast apps
Dayframe
Want to turn your television into a giant slideshow while entertaining? With Dayframe, you can cycle through your favorite social media photos and have them displayed on your television. The app connects to a bunch of different social media services, including Facebook, Instagram, Twitter, Google+, among others. Not only can you search your own photos, but you can also have it choose a bunch of random topics for you.
The app itself is free, but shows a small logo at the top of the screen. In order to get rid of it, you'll need to upgrade to the Prime version for $0.99.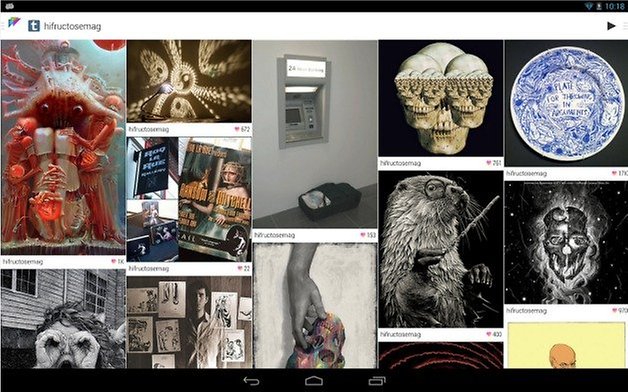 Cast Store
Is our list not enough for you? Make sure to check out the Cast Store, which gathers all Chromecast-compatible apps together in easy-to-find categories, so that you don't have to search high and low in the Google Play Store.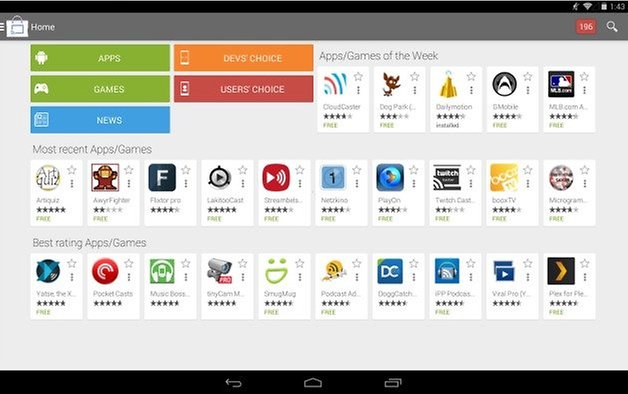 Have we missed your favorite Chromecast app? Let us know what we're missing in the comments and maybe we'll include it next time round!