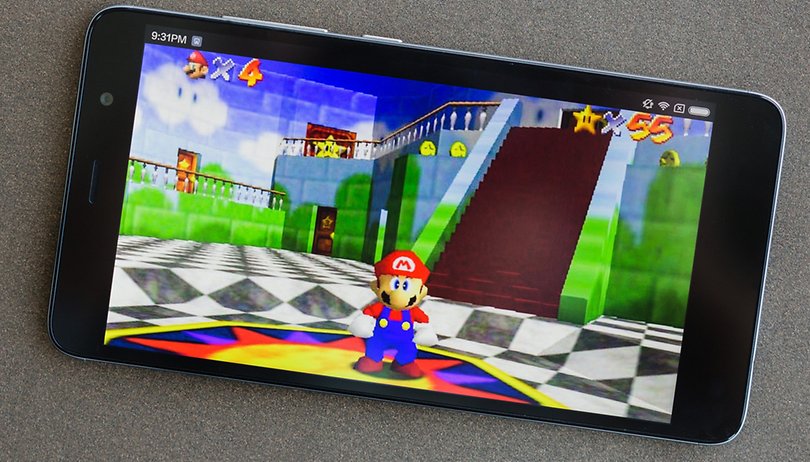 The best game emulators for Android
Tired of waiting for a mobile port of your favorite classic console game that might never come? Worry not! Emulators are here to help solve this dilemma. We've compiled a list of the best emulators for Android for (almost) all gaming platforms.
Our smartphones are technological wonders, more than capable of leaving the classic consoles of yesteryear in the dust. But you might need a little help to get your phone to play your favorite game. First, we recommend to check if the classic game you're looking for already exists on the Play Store. Then you might want to quickly read up on the legal status of emulators and ROMs
Now that you know the score, you can find the best emulator for the games you want to play in our list:
Is it legal to download ROMS? And what about emulators?
This is a tricky subject. There's a lot of false information floating around the Internet and depending on who you ask, you'll end up with a different interpretation of the law. In addition to this, depending on where you live, different laws and regulations might apply.
So let's start off with the easy question: Are emulators legal? The short answer is yes. The longer explanation is yes, emulators are legal as they are just a piece of software which can emulate (in this case) a game system. As long as they don't contain any third party software or proprietary code, then it's all good.
What about downloading ROMs?
The short answer here is: in most cases it's illegal. ROMs tend to almost always be illegal copies of copyright-protected games. But what about fair use? Well, this is a question of interpretation. Nintendo states on its website:
Can I download a Nintendo ROM from the internet if I already own the authentic game?

There is a good deal of misinformation on the internet regarding the backup/archival copy exception. It is not a "second copy" rule and is often mistakenly cited for the proposition that if you have one lawful copy of a copyrighted work, you are entitled to have a second copy of the copyrighted work even if that second copy is an infringing copy. The backup/archival copy exception is a very narrow limitation relating to a copy being made by the rightful owner of an authentic game to ensure he or she has one in the event of damage or destruction of the authentic. Therefore, whether you have an authentic game or not, or whether you have possession of a Nintendo ROM for a limited amount of time, i.e. 24 hours, it is illegal to download and play a Nintendo ROM from the Internet.
But some legal experts have a different view on this topic, offering several arguments which see the fair use law being applied. Either way - downloading software that you don't own, just like sharing said software is illegal. Making a "security copy" of a game lies in a hotly contested grey zone. There are quite a few resources online, where you can legally download free and paid game ROMs, and we highly suggest that you check those out.
What are the best game emulators for Android?
Most emulators on Android do what they are supposed to do, i.e. they allow you to launch a game coming from another platform. They all tend to work the same, the only thing that might vary between emulators is how their controls and navigation are set up. Some might also have additional features like multiplayer modes via Wi-Fi or Bluetooth.
Best Atari emulator for Android: Hataroid
Hataroid helps you go back truly old school when it comes to gaming on your Android smartphone. The app works well - it's stable and easy to use and you can emulate every game that ran on the Atari ST, STE and Falcon back in the day. Be aware, you do need a BIOS (TOS for Atari) to run ROMs though. If you really want the Atari experience, you can even display a QWERTY keyboard and mouse.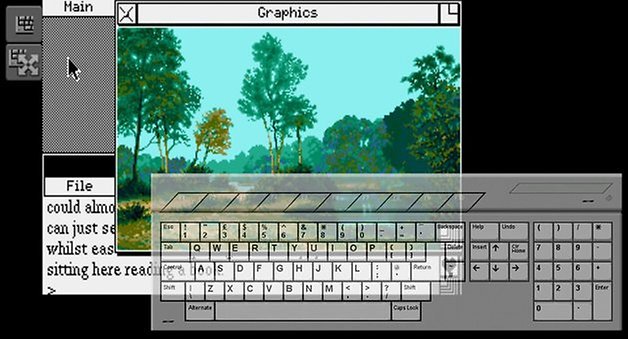 Best DOS emulator for Android: Magic Dosbox Free
Dosbox is the emulator for those who have a fond memory of their DOS gaming days. Magic Dosbox Free brings you back to the nostalgic 90s with its ability to emulate games like Prince of Persia or Risky Woods.
If you download the free version, you can only load one game at a time, if you choose to shell out $3.49 for the paid version, this restriction is removed.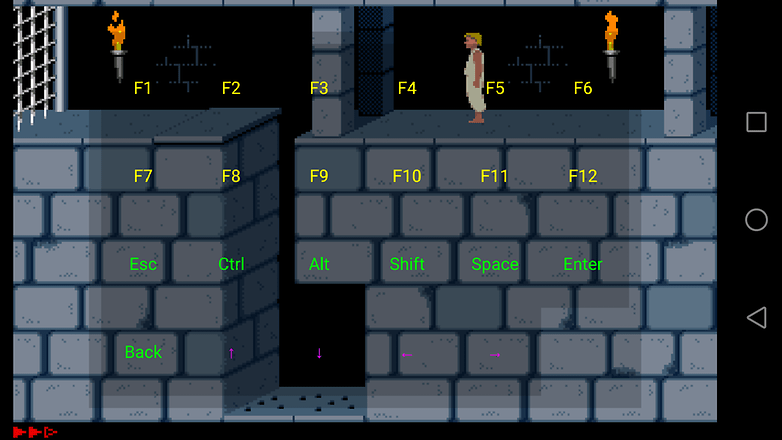 Best NES emulator for Android: NES.emu
If you want to get your favorite retro games from the classic Nintendo console then the NES.emu emulator is a great start. You can quickly get started on playing titles Super Mario Bros, Battle City, Zelda, Bomberman and many more.
If you're new to emulators, NES, emu an easy way to get started on immediately playing your favorites on NES. That's because it has a very simple interface that's intuitive to use. You just need download it and you can search through your files quickly and find your ROMs.
NES.emu gives you multi-touch controls that are easy to configure. The gameplay is crisp and works well on nearly every Android device. There are no ROMs included with the app and you must have them downloaded to use it.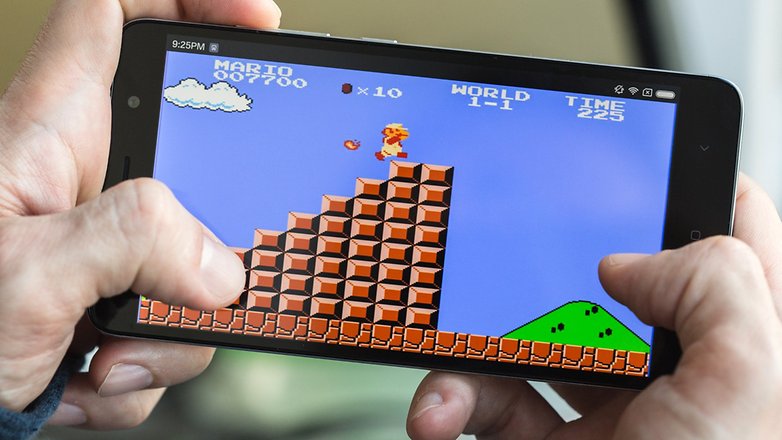 Best Sega Genesis emulator for Android: AndroGens
AndroGens is one of the only free emulators on the Play Store that supports Sega Genesis (or Mega Drive, depending on your region) games so you can get all your favorite games like Sonic the Hedgehog, Disney's Aladdin, NBA Jam and many more.
The gameplay from the emulator is smooth and you get the game experience of the console (maybe even better in some cases). As with most cases like this, you'll need to get your own ROMs before you start playing.
Once you have a solid Sega ROM library you can get started on playing. The games can be saved and you can use your own controllers if you don't care for virtual buttons. Make sure you check out the options section for some great ways to customize your Sega experience.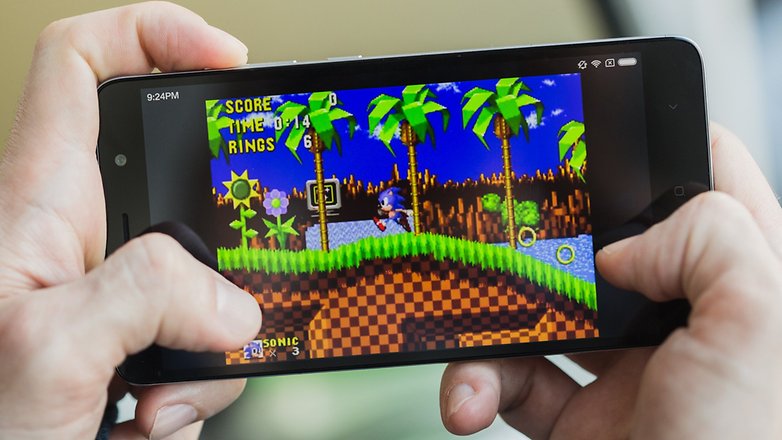 The free version of AndroGens displays ads on the main screen, but not during gameplay. But you can always use the paid version to eliminate ads altogether.
Best Super Nintendo emulator for Android: SuperRetro 16 Lite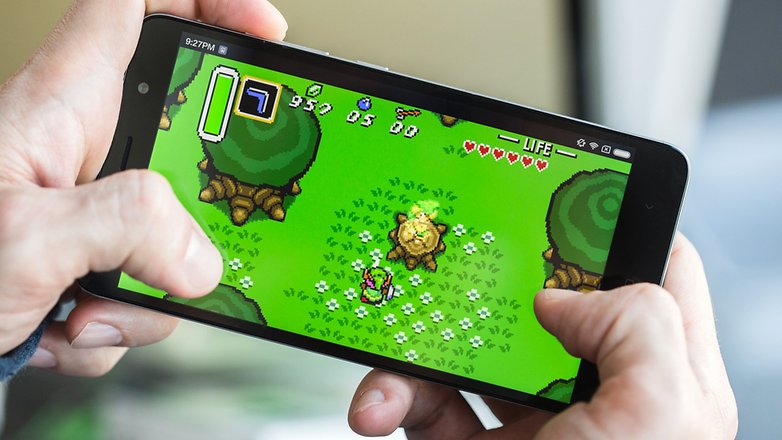 SuperRetro 16 is the best SNES emulator around. It is incredibly popular not just because the SNES games were so entertaining but also because the emulator is one of the best I've used in general. You can play your favorite titles like Super Mario World and Donkey Kong Country.
There is a paid version of SuperRetro but I use the Lite version, which is free. The emulator automatically scans for the games on your Android device when you login to the program. If you don't have ROMs downloaded you can get to them through a search in the app.
SuperRetro 16 is regularly updated which takes care of a lot of bugs that are all too prevalent in other SNES emulators. The controls are excellent and have a similar sensitivity to the physical controls on a real controller. The interface is colorful and simple and you can navigate it quickly to find your favorites.
Best Nintendo DS emulator for Android: NDS Boy!
If you're feeling nostalgic for old DS games like Pokemon Black and White, NDS Boy! will help you bring that experience to your Android smartphone. There's a host of great features you can customize on it, such as setting autosave intervals, or customizing the size and placement of virtual buttons.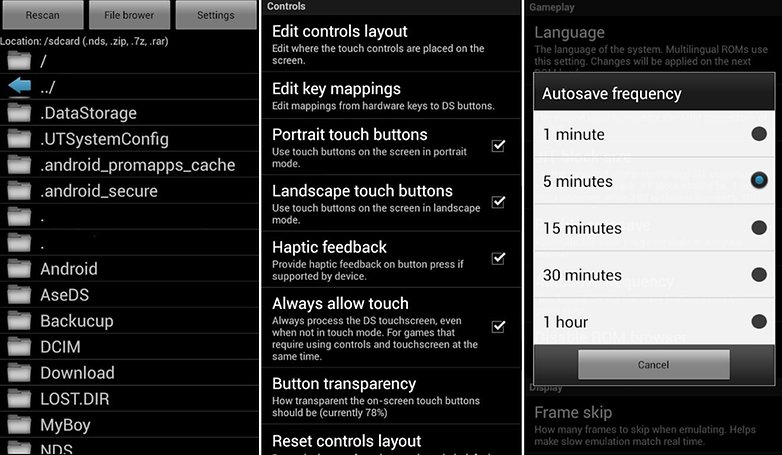 There are actually two versions, one for phones with older systems before Android 6.0 Marshmallow, and another for all versions after. Make sure to check your software version before downloading!
Best Game Boy/Game Boy Color emulator: GO Boy!
Playing games on our smartphone feels great, but I bet that many of us first experienced the magic of handheld gaming on Nintendo's mega-popular Game Boy or Game Boy Color. The good news is, GO Boy! emulates both, and what's more, offers a host of interesting tweaks.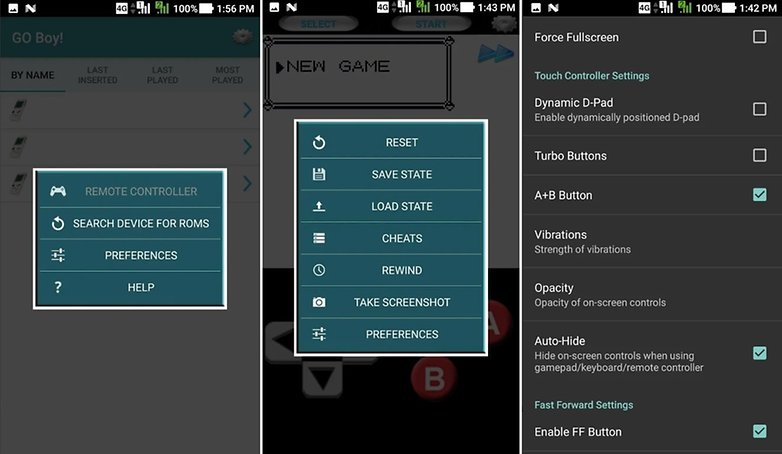 My personal favorite is the rewind function, which gives you a time-bending power in the game of your choice to avoid those annoyingly fatal mistakes for your protagonist.
Best PlayStation emulator for Android: PPSSPP for Android
If you want to get into the classic disc gaming console then jump into the PPSSPP emulator you'll get started on the thrills of Grand Theft Auto or the adventures of Final Fantasy: Crisis Core and many more.
Not only can you play your favorite titles of PSP games from your device but you can download some homebrewed games from the app. Some of the games take a while to install and you have to do it twice before they load. But overall they are interesting and fun.
You can use PPSSPP for free but it does have ads. There is a paid version of this and other PSP emulators if you are interested in an ad-free experience. The Settings do give you plenty of options but sometimes can be confusing. Overall, the interface is clean and the gameplay is customizable.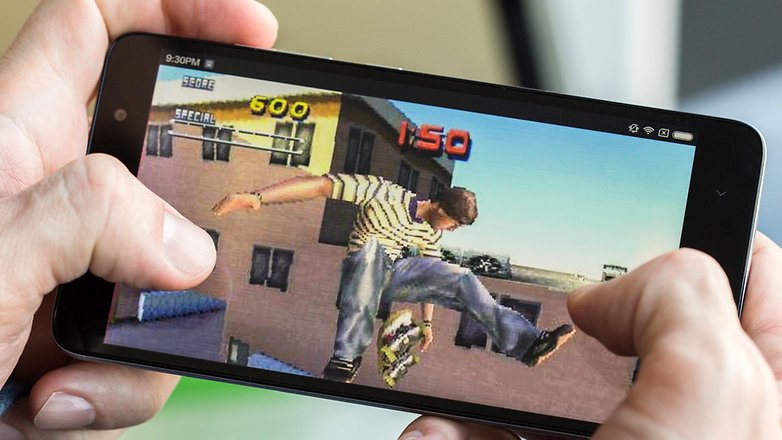 Best Nintendo 64 emulator for Android: MegaN64
If you're longing for the days of the mini-joystick (without the physical joystick) then you should pick up the MegaN64 emulator for Nintendo 64. Sure, it's not the same as when you played with a controller, but you can still get some fun out of your favorite N64 titles on Android.
The speed of the MegaN64 emulator is its top feature but the controls are able to be customized and this is why I like it so much. The problem with an N64 emulator on mobile would be the controls. There is no mini joystick and some games you need an equivalent and other games you don't. MegaN64 gives you the option to use an octagonal control panel or the normal controls.
It's compatible with both phones and tablets and a lot of emulators are not able to support tablets. This is helpful if you have a game with rich graphics and need to see more detail to play.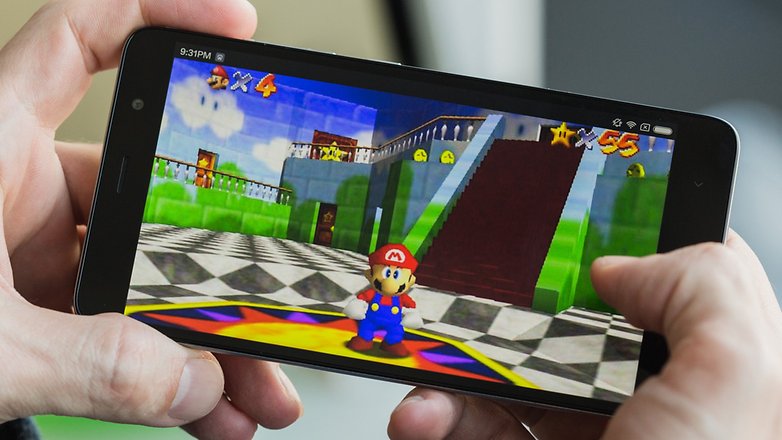 Best multi-platform emulator for Android: RetroArch
RetroArch is an emulator for just about everything: Xbox 1 and 360, Nintendo (NES, SNES, Game Boy Color, etc.) Sega Master System, Saturn, Playstation, etc. It can also be used with controllers like the Sony Dualshock or the XBOX 1 and 360.
RetroArch is clearly one of the most inclusive emulators on Android. If you are a bit of a "hacker", you'll appreciate this app but if you're more of a gamer who just wants to play, you're better off picking one of the other dedicated emulators mentioned above.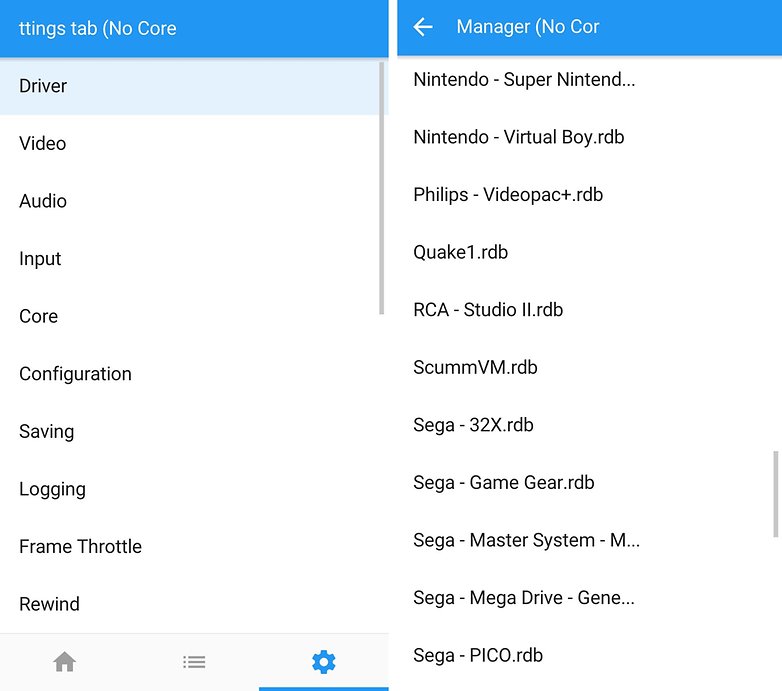 Have you tried using an emulator to play classic games on Android? Which are your favorites?