Sep 10, 2010 4:56:20 PM via Website
Sep 10, 2010 4:56:20 PM via Website
Hello Androidpit Community,
Recently we've published the Free version of the Grave Defence game ---->
[app]Grave Defence Free[/app]
It is tower defense game, zombie theme, different weapons which you can upgrade, mutants, monsters etc.
In Free version two maps are available to evaluate the game. Also player can ask developer a question about the game in the application and post scores online. Anyway we are working on updates constantly, adding more maps, weapons and some more intersecting features.
Would you guys check out the application and give some feedback?
If you like gameplay in general, what about music/sound, graphics? Maybe u have some suggestions?
We have some comments about the difficulty (like it is pretty difficult to play even on the Easy mode thus not interesting). So would be really great if you can post some replies about that as well.
We would really appreciate each feedback we may get from you guys.
Thanks a lot!
Some screenshots below: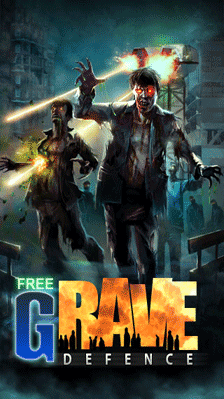 — modified on Sep 10, 2010 4:57:29 PM