Feb 20, 2012 9:04:49 PM via Website
Feb 20, 2012 9:04:49 PM via Website
No, This isn't just another post that provides a very long list of apps that someone decided that they are the best apps ever.
This is an actual app that helps you understand what are YOUR top apps.
My Top Apps
monitors the apps that you use and provides quick access to the apps you used recently, most used apps or the apps that you use for the longest duration.
The app is available for download on the
Android market
or
AppBrain
.
Detailed user guide is available
here
.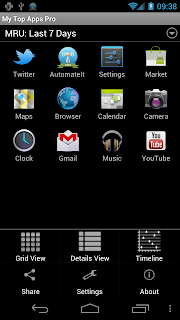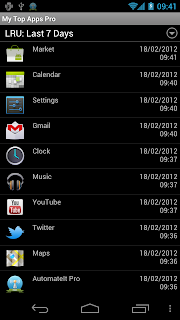 One of the most usable features of
My Top Apps
is its widgets. My Top Apps offers widgets in multiple sizes that can be customized to your needs so you will never have to customize your home page with your favorite apps !