Dec 19, 2012 2:30:39 PM via Website
Dec 19, 2012 2:30:39 PM via Website
[APP][FREE][2.1+] RollingTones - ToneMatrix with drums (music app)
Create music just by drawing!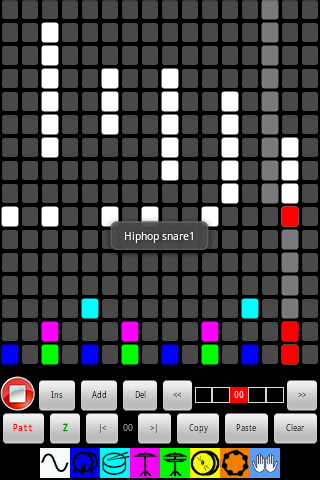 The famous ToneMatrix/Tenori-On concept converted onto Android.
A perfect time killer and decent music app in one.
Key features:
-Pentatonic scale allowing creation of harmonic sounds - your music will always sounds pleasant
-Various drum sounds (Hiphop, DNB, trance, electro, rock, pop)
-Song creation by linking grids together
-Song saving
-Rendering to WAV
+more features to come soon!
Where?: Search for "RollingTones" on GooglePlay or
RollingTones
Opinions & suggestions always welcome.
Thanks!