Mar 11, 2013 7:41:58 AM via Website
Mar 11, 2013 7:41:58 AM via Website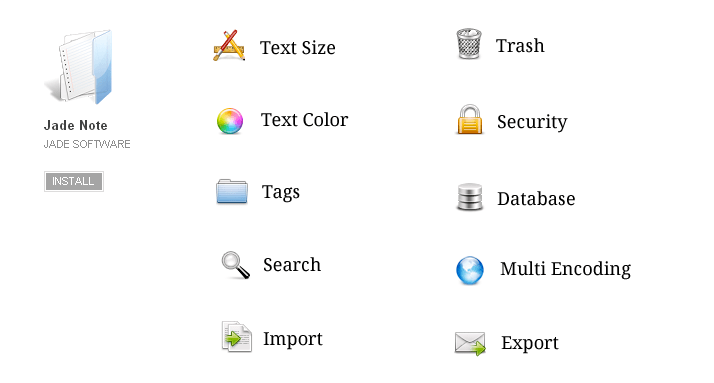 Hello, Everyone
I'm so happy to introduce to you about Jade Note Application.
I launched on Mar 5, 2013.
First of all.. I'm sorry that not good at English. I'll study harder than now..
It's Free and Feel free to give me your opinion.. Thanks... : )
1. Main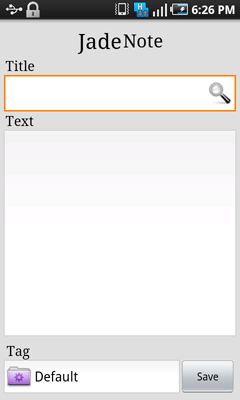 You can write a note and search. If you want to search notes, then only input keyword to title, click search icon.
If click a search icon with no keyword then just show tag-list.
2. Search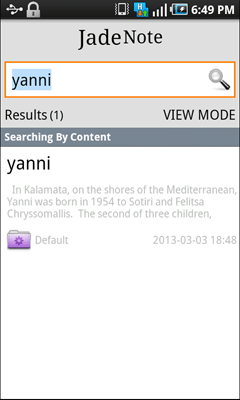 These are three search options. [title] [content] [title and content]
3. Tag List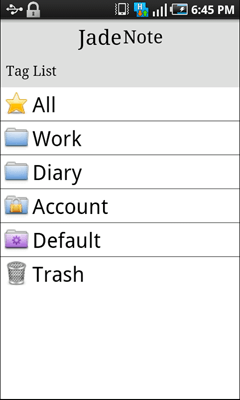 All, Default, Trash - System Tags
4. Text Size, Text Color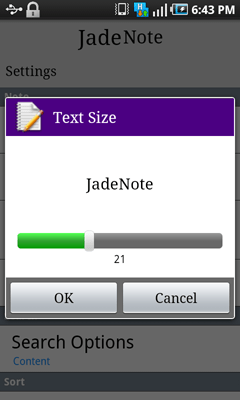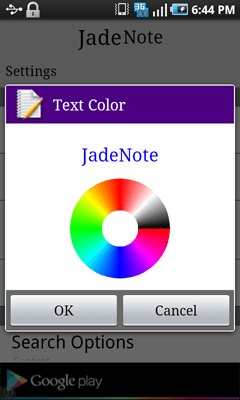 Look and Feel ...
5. Security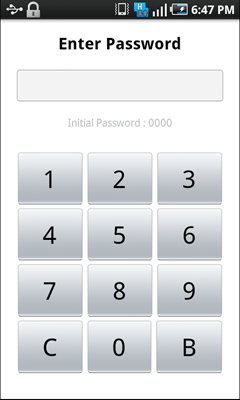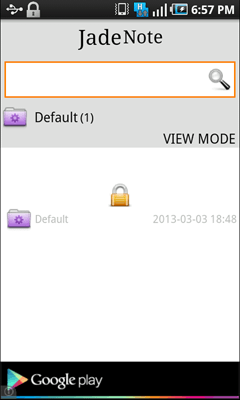 You can set lock to the App, Tags, Notes.
6. Search in note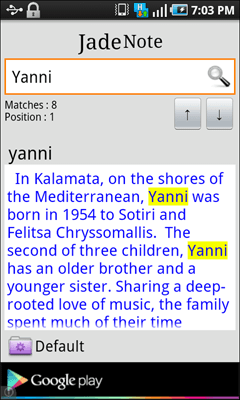 7. File Explorer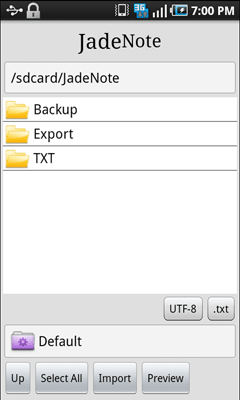 Supported Encodings
- UTF8
- Arabic (windows-1256)
- Baltic (windows-1257)
- Eastern European (windows-1250)
- Latin-1 (windows-1252)
- Simplified Chinese (GB18030)
- Simplified Chinese (x-EUC-CN)
- Traditional Chinese (Big5)
- Cyrillic (windows-1251)
- Greek (windows-1253)
- Hebrew (windows-1255)
- Japanese (EUC-JP)
- Japanese (Shift-JIS)
- Thai (MS874)
- Turkish (windows-1257)
- Vietnamese (windows-1258)
- Korean (EUC-KR)
— modified on Jan 9, 2014 11:12:24 AM