Apr 6, 2013 2:11:39 PM via Website
Apr 6, 2013 2:11:39 PM via Website
Hi! I'd like to tell about out app - Life RPG.
Desciption:
Life RPG is interesting and original app for Android. Briefly telling - this is app for developing habits, scheduling jobs and todo`s. It is interest because process of planning is served in form of role-playing. Though this is application it has elements of RPG genre – levels, money, equipment, weapon and even pets.
Little about screens.On the main screen displayed your game progress. Names of other screens ("Habits", "Everyday tasks", "ToDo" and "Achievements") speak for themselves.
You can speak about Life RPG as about motivation application. By accomplishing your tasks and following your positive habits you get game money that you can spend on things you like. Just add something as award to the list "Achievements" assign adequate price for it and spend game money on it. For example, my list : "1 series The Big Bang Theory", "30 minutes playing games".
Application Life RPG in pleasant game form will help you to accustom yourself to planning. This is truly important, because plan – it`s half the battle.
Download
(free):
Life RPG
Screenshots: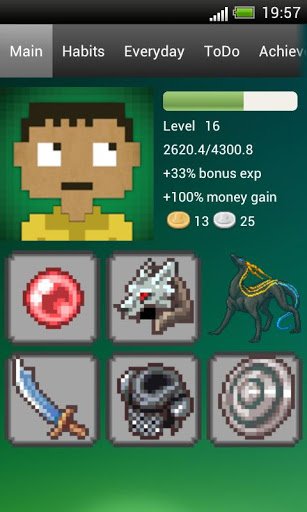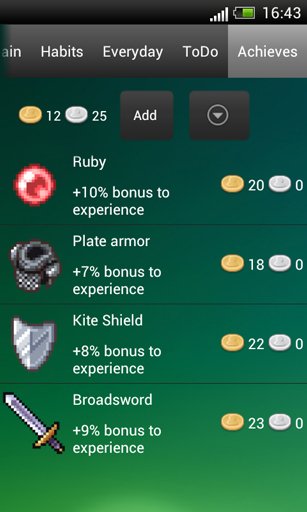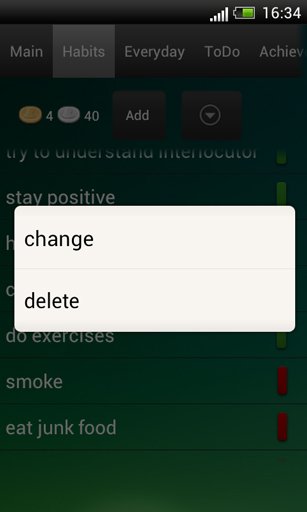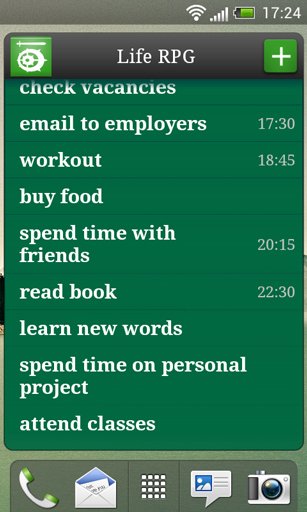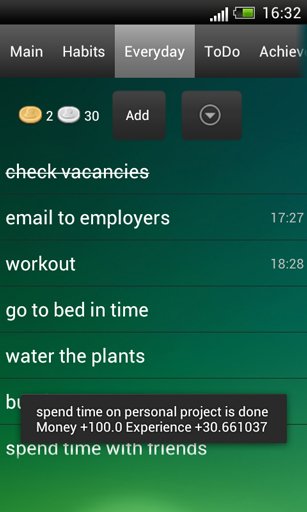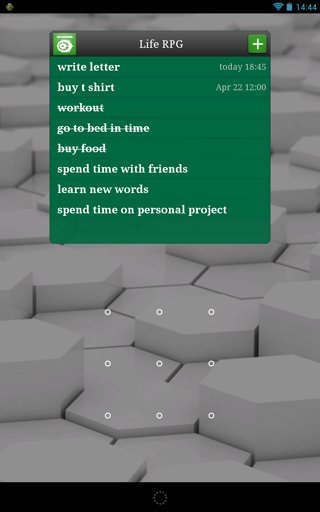 — modified on Apr 21, 2013 2:32:09 PM