Apr 26, 2013 1:23:47 PM via Website
Apr 26, 2013 1:23:47 PM via Website
*** UPDATE: AN ENTIRE NEW EPISODE ***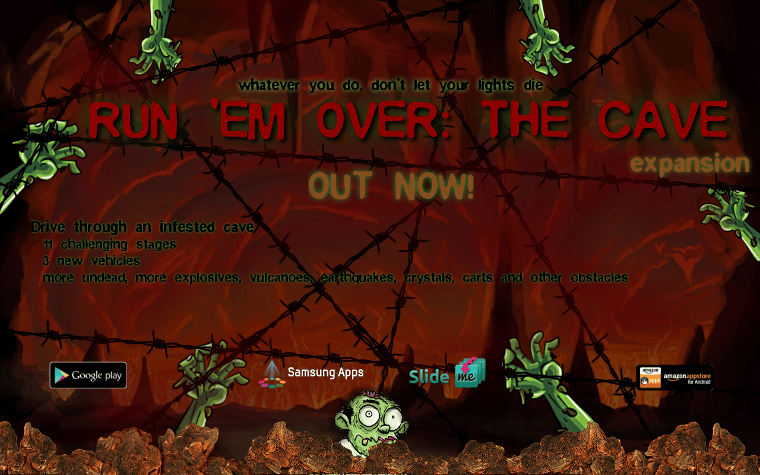 What's new:
* drive through an infested cave
* 11 challenging levels
3 new vehicles (a beetle, a jeep and a construction vehicle) with a new upgrade;
upgrade your battery to prevent your lights going out in the dark cave
lots of new obstacles (explosives, piles of wood, earthquakes, vulcanoes, ground changes, crystals, mine carts, bones and more undead!
Check these screenshots below.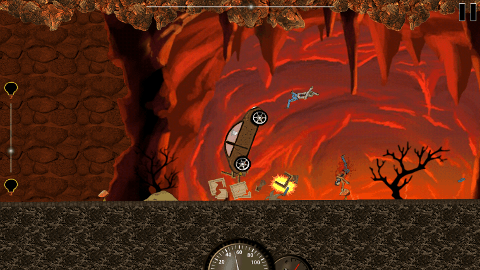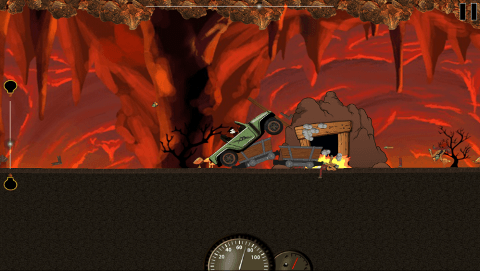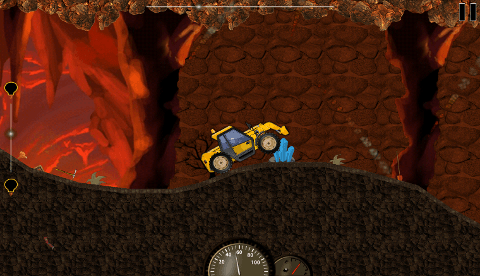 Hi guys!
I've been working on this game for the past five months (mostly weekends and afternoons) and finally published it on Google Play.
My wife is now happier as I'm not constantly bashing on my keyboard anymore, but I still need to promote my game somehow
.
I'm sure there are many developers here who already know how tough it is to get some exposure.
Run 'em over is about driving and upgrading your vehicle so you can reach an obelisk that is turning people into zombies.
The further you get the more you earn for upgrades to run over as many zombies as you can, smash through crates, explosives, rocks and overcome other obstacles to reach your next checkpoint.
The first vehicle might seem a little slow at first, but push through the first few upgrades and it will go much faster.
(sorry, can't post links yet)
Search for: com.xantgames.runemover
Here's a video and some screenshots.
YT video ID = oYZ2gHCyIuw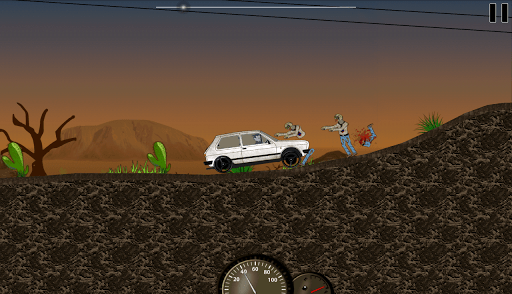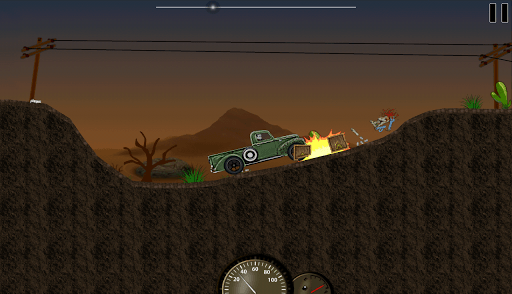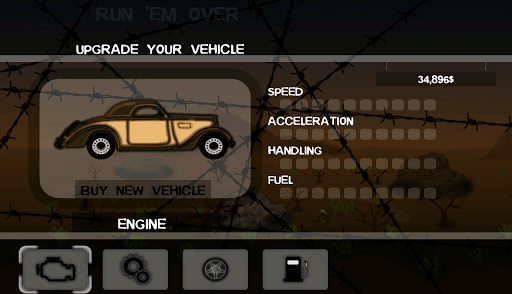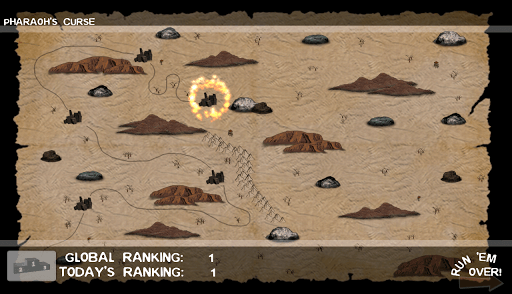 Hope you like it. Either way let me know what you think.
Thanks!
— modified on Nov 18, 2013 7:53:29 PM