Apr 28, 2013 9:38:57 PM via Website
Apr 28, 2013 9:38:57 PM via Website
The touchscreen version of the QWERTY keyboard has been the default text entry ever since smartphones were introduced. However, having to touch keys that are smaller than your fingers and the lack of tactile feedback(requiring you to be constantly looking at the keys) has made it a pain to use. The
FlicBoard
is a completely different approach that recognizes a unique gesture for each character and is specifically designed for the touchscreen. It's features include:
Speed: Since the swipes can be very short text entry at over 40 words per minute has already been demonstrated (see video at play store). Faster speeds are entirely possible.
Eyes free: The gestures can be made anywhere in the active area of the keyboard so your eyes are free to look elsewhere.
Easy to Learn: A table is displayed below your fingers that shows how to make the gestures, allowing a type of "hunt and peck" typing until the gestures are learned.
Use your phone or tablet like a PC: The combination of speed and eyes-free operation makes the type of serious work, normally done on a laptop or desktop, possible on your smartphone or tablet.
Check it out and let me know what you think. A free beta version of the FlicBoard can be downloaded from the play store.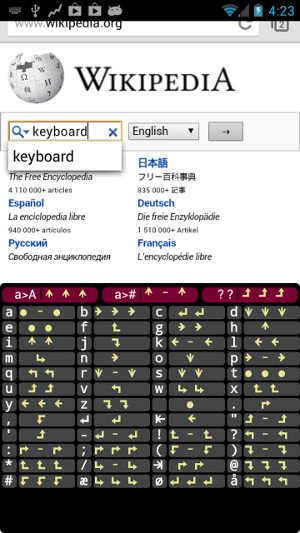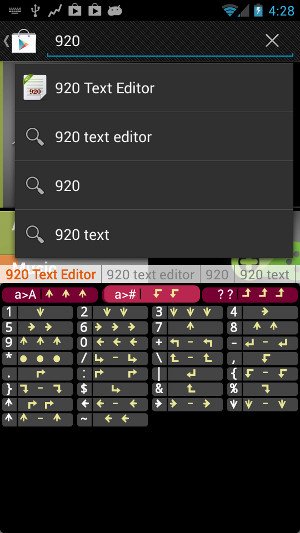 — modified on Apr 28, 2013 10:08:41 PM