Sep 18, 2013 6:24:55 AM via Website
Sep 18, 2013 6:24:55 AM via Website
Recently, MPJ has released a series of replacement extended batteries for Samsung Galaxy Note II N7100.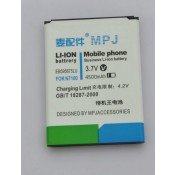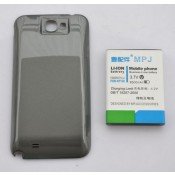 There are two types of new batteries launched. One of them is the extended battery with a capacity of 4500mAh, and the other is the extended battery with a capacity of 8500mAh. Compared with the original battery provided by Samsung, which hold a capacity of 3100mAh, the new batteries allow your Note II to run longer.
Though Galaxy Note II has a high-capacity battery, it consumes battery power quickly because of its big screen.
The MPJ extended batteries for Galaxy Note II are designed to provide long lasting battery life for the users especially those who use their cell phones frequently. Besides delivering longer battery life, the replacement extended batteries are exceptionally reliable. Like other batteries provided by MPJ, it has undergone vigorous QA procedures to achieve highest quality. The replacement battery is also CE approved.
Many Samsung Galaxy Note II N7100 have complaint the short life of the cell phone battery because they have to charge their phones usually. To provide good experience for customers, MPJ adds higher capacity into the new replacement batteries. They give customers longer battery life and better experience with their smartphone without charging phones usually. MPJ means Performance and Quality. The superior quality of MPJ batteries result in longer battery life and better protection of cell phones.
The new extended battery is available in the MPJ official website with free shipping. The 4500mAh extended battery is at the price of $16.99 and the 8500mAh battery with a back cover is $39.99. If you are fed up with charging your Note II N7100 usually, why don't you get an extended batteriy from MPJ?